26.07.2016
Bermello Ajamil and Partners Europe (B&A) announces new projects and services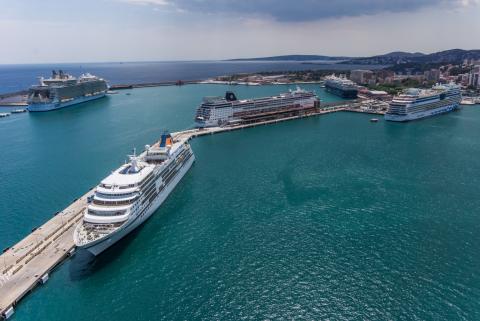 B&A is the Premier International Consultancy Group Servicing the Cruise Tourism & Maritime Sectors specializing in Architecture, Engineering, Planning and Destination Development.
The main goal of B&A is to assist port and destinations allowing them to increase the number of cruise passenger visitation and economic contributions to their communities.
This involves working directly with ports, government, tourism boards, local stakeholders and cruise lines to identify the best solutions in the short, medium and long term so destinations can be successful.
One of the most recent projects includes a Strategic Plan to Consolidate and Develop (in a sustainable way) the Cruise Tourism Business in the Balearic Islands. This project has been commissioned by the Baleares Port Authority and it brings to the same table the state ports of the archipelago, government institutions and all the major local stakeholders of the islands of Mallorca, Menorca, Ibiza and Formentera. Baleares is the 3rd most visited destination in the Med with 1.996.533 cruise passengers in 2015. The objective is to have a common strategy in place agreed by all parties to allow for a sustainable development of cruise business in all islands (taking into account specific issues of each) and provide opportunities for the local communities to participate and benefit from the financial contributions of cruise. CLIA and all the major cruise lines have also been supporting the process since the beginning.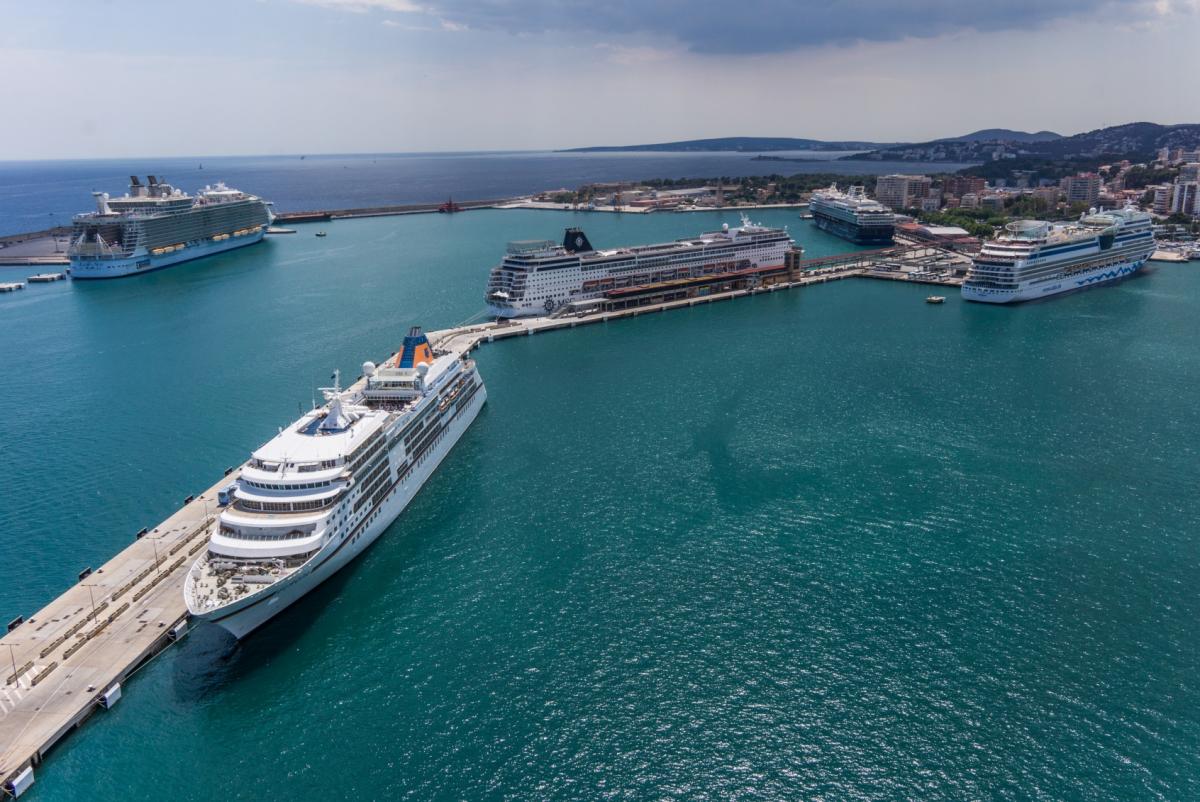 Another project includes the Cruise Development Plan for the Port of Gothenburg, the largest port in the Baltic Sea Region. The project has been commissioned jointly by the Port and the City of Gothenburg and involves a detailed analysis of the (hard) port infrastructure and (soft) tourism infrastructure of Gothenburg and the region to evaluate the next phase of development to provide cruise lines with the most adequate port facilities for all types of vessels, and tourism options and revenue opportunities for all the passenger markets being targeted. The excellent relationship between the Port and the City and general agreement from all levels including politicians regarding cruise matters in Gothenburg serves as best practice example and is inspiring other ports and destinations to do the same.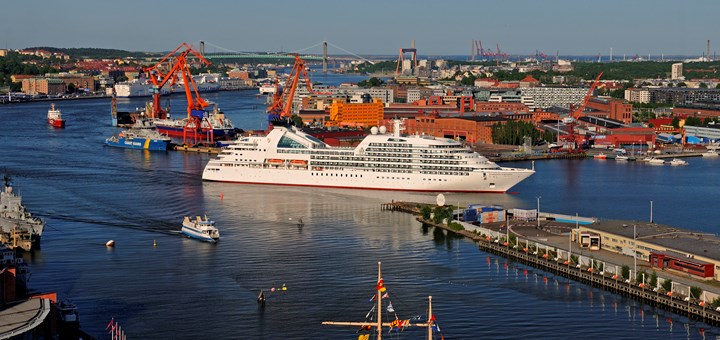 In the USA B&A has recently designed a $1.7 billion, 15-year master plan for Port Tampa Bay Florida to develop 45 acres in a waterfront area called the Channel District. The master plan maximizes the potential of 45 acres of port-owned land along Channelside Drive and the Ybor Channel and builds upon the area's ongoing revitalization. Unique features include: an enlarged cruise ship terminal, marina, park space, stores, hotels, and two 75-story residential towers.  B&A is proud to be recognized as "one of the best urban waterfront planners in the world" by Paul Anderson, CEO of Port Tampa Bay.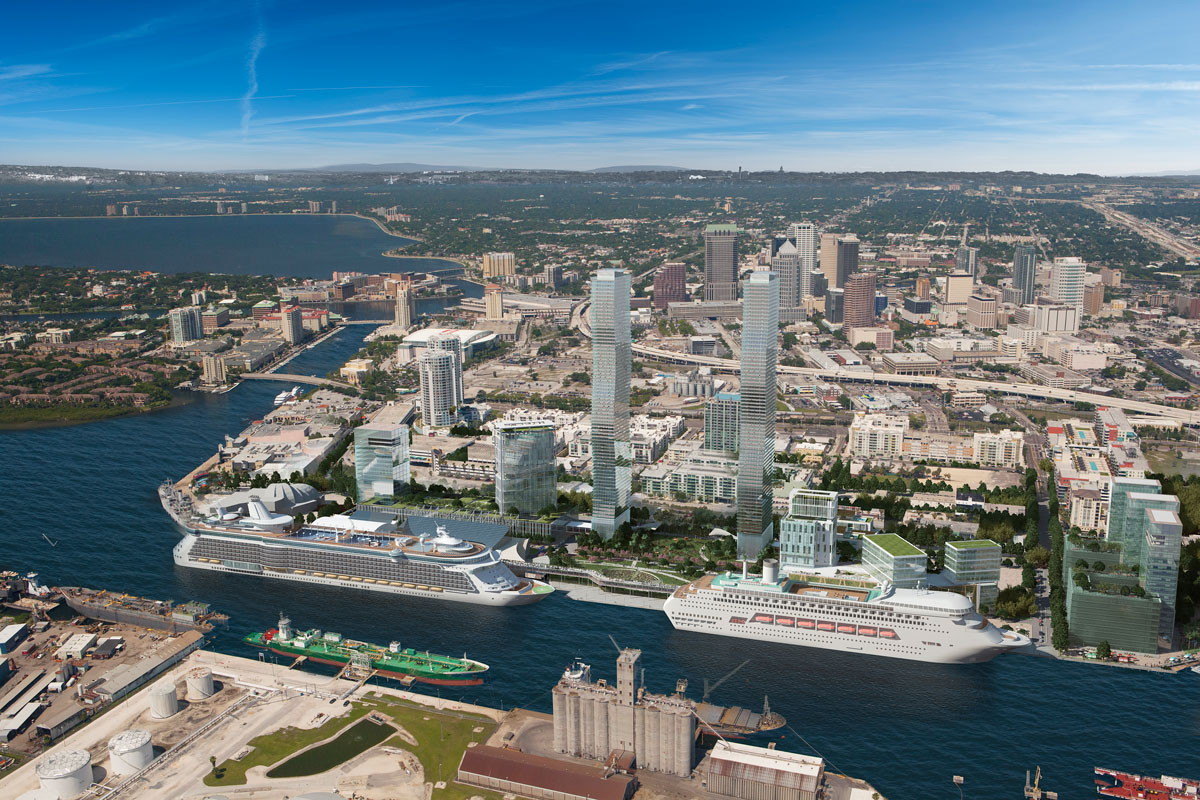 In addition we are working on other projects such as: RCCL new cruise terminal in Miami, Mauritius Cruise Terminal Development, Cape Verde Islands cruise Development plan, Port of Tarragona Cruise Facilities Development, Huelva Cruise Development Plan, Seattle Pier 66 Cruise Terminal, Port Canaveral Master Plan among others. For further news please consult our websites: www.baeurope.com and www.bermelloajamil.com
As per request of several of our clients we have recently added Economic Impact Studies and Guest Satisfaction Surveys to our list of services to be provided to governments, ports and destinations in Europe.
In addition and also as per request of our clients we have added a 2 to 3-day consultancy package to assist with challenges at port and destination level such as difficulties to maintain and attract cruise traffic and how to perform effective promotion and sales in the cruise industry. This involves spending 2 to 3 days in your destination with one of or experienced ex-cruise line executives and go over all matters which normally would take months to handle by commissioning a written report.
We look forward to help your port and destination to achieve the desired goals and feel free to contact me personally for any questions or inquire.
Luis de Carvalho
CEO
B&A Europe
Personal phone: +45 22210131