11.11.2016
Port of Toulon: Last Maiden call of an exceptional cruise year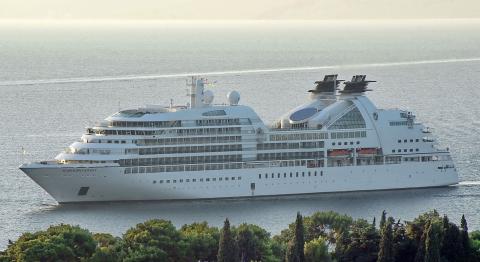 On Wednesday, November 9th, the Port of Toulon welcomed the last maiden call of the cruise season.
The luxury cruise ship SEABOURN ODYSSEY visited the bay and came to close an exceptional -in many ways- cruise season.
A record year for the cruise activity in Toulon Bay:
End of October, while 135 cruise calls and 276 000 cruise guests have been already welcomed since the beginning of the year, about 150 cruise calls and more than 300 000 cruise guests are expected within the end of the year (129 calls was the previous record).
14 maiden calls have been welcomed this year: a record!
The upmarket cruise lines (premium and luxury segments) confirm their choice for Toulon: 19 premium calls and 29 luxury calls – ¼ of the whole cruise schedules this year, when there were so few not long ago.
The Var Chamber of Commerce and Industry that runs the port operations in Toulon has invested in the cruise facilities – delivery of a brand new Terminal in La Seyne and full refurbishment of the Terminal downtown Toulon.
The CRUISE FRIENDLY hospitality label, launched in 2013 has become extremely popular amongst the local stakeholders with 130 partners around the bay this year!
During the maiden call of the SEABOURN ODYSSEY, a delegation led by the President of the Var Chamber of Commerce and Industry, Jacques Bianchi, together with the Chairman of the Tourism Commission and some local partners went onboard to meet with the Captain and his staff for the traditional welcome ceremony.
It was the ideal opportunity for the President to confirm all his attachment, and the whole local community's one, to the cruise activity which remains major and strategic for the economic local development and international exposure of the Toulon-Var destination.