06.03.2017
Cruise to Alicante !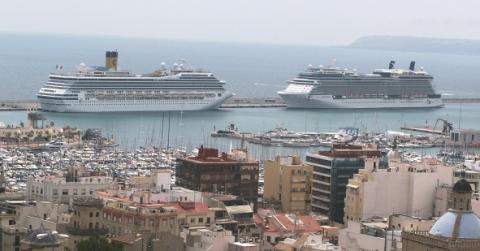 Cruise tο Alicante !
The port of Alicante is situated geographically at 0Ί 30' W longitude and 38Ί 20' N latitude, in the Valencian region. It can be reached via an overnight sea passage from Barcelona (228 miles), Malaga (247 miles) and the Balearic Islands (166 miles). Alicante is the natural port gateway of Madrid. Recently, a highspeed train line has been launched. It connects Madrid to Alicante in 2 hours, with more than 18 high-speed services a day. The port of Alicante is a good example of urban planning and integration. The city is open to the port and the latter is closely associated with the city.
Only a few minutes after disembarking, the passenger can wander into the shopping area, visit numerous museums, go to the beach, or discover the heart of the city. The Port of Alicante has two passenger terminals, providing over 1,800mtr of berthing, of which more than 700mtr are exclusively for cruise ships. Any cruise line choosing Alicante for homeporting their ships gets priority berthing alongside the passenger terminal.
The passenger terminal has been upgraded to incorporate latest security requirements and provide comfort and speedy access. The terminal has a finger pier allowing easy access to the ships. Infrastructural improvements to the pier area include paving of an esplanade (of more than 1,500sq mtr) to house all the necessary services for the ships' operators, passengers and crew.
The Castle of Santa Barbara is one of the largest mediaeval fortresses in Spain and is located in the centre of Alicante. This major landmark stands on the top of Mount Benacantil, which offers fabulous views of the city.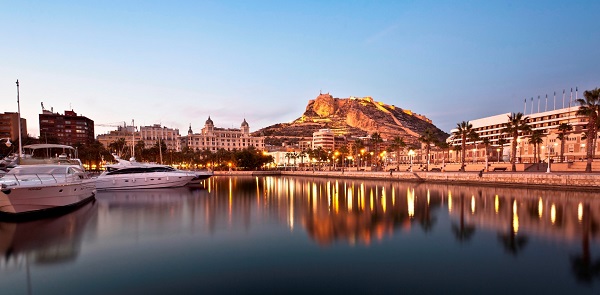 Must see tourist attractions
• Sta Barbara Castle & Alicante City
• Alicante & Elche
• Archaeological Museum of Alicante
• The Castles & Wines Routes
• Benidorm & Theme Parks
---
Port Facts
Maximum ship dimensions for berth
Length: unlimited
Width: unlimited
Draught: unlimited

Anchorage
Available: yes
Ship tenders allowed: yes
Tugs available: yes
Tidal movement/range: without importance

Quays
Total number of quays: 4
Total length of quays: 1,800mtr
Quay depth: 8.5mtr/11.5mtr
Passenger terminals: 2

Distances/Transportation
City centre: 1km, 10min walk
Airport: 12km
Free shuttle service to city: yes

Traffic
Total cruise passengers 2016: 89,197
Total cruise calls 2016: 53
Port Contact details