08.02.2018
Cruise Partner of the Week: Bermello Ajamil & Partners Europe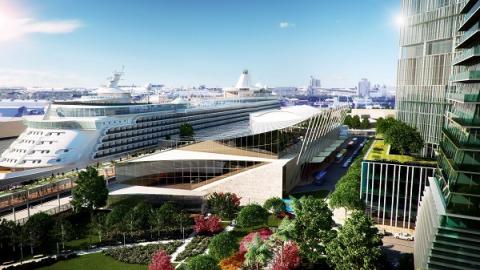 Bermello Ajamil & Partners Europe
Bermello Ajamil & Partners Europe (B&A) is the #1 Port and Cruise Destination Development Firm in the World specializing in cruise market assessment; cruise terminal design; port & waterfront master planning; marina design and cruise destination strategic planning and development. 
The firm's main goal is to plan and design the most friendly, sustainable and highest producing revenue waterfronts, ports and cruise destinations in the world.
B&A plays a major role in the global development of cruise and port facilities by delivering innovative solutions to the growing demands of the world's seaports in order to meet the needs and expectations of the cruise line industry and its passengers.
Some of B&A's most recognized and recent award-winning projects include Port of San Francisco Cruise Ship Terminal 27; Port Miami 2035 Master Plan; Port Everglades Cruise Terminals 2, 4, 18, 19, 26; Hong Kong Kai Tak; Marina Bay Cruise Centre Singapore; The World Dubai, U.A.E.; Canary Islands Cruise Promotional Strategic Plan; Cape Verde Islands Cruise Development Plan; Tarragona Cruise Development Plan; Dublin Cruise Development Plan; and the Balearic Islands Cruise Strategic Plan.
New projects include Johann Project, with more than six Baltic ports involved at the same time; India Cruise Tourism Development Plan; Castellon Cruise Development Program; Cayman Cruise Facility Planning; Penang Cruise Facility; Royal Caribbean Cruise Line's New Terminal A at Port Miami; Tampa Bay Channelside Master Plan; Mauritius Cruise Terminal; Carnival Corp's Ocean Medallion Terminal at Port Everglades, and Port Everglades Master/Vision Plan Update.
In 2016 B&A Europe won the Seatrade Supplier of the Year Award. The Supplier of the Year Award is conferred to any firm or individual who has provided an exceptional quality service, product or innovation to the cruise sector.
The talent, resources and experience of the B&A team continue to garner praise and attention worldwide and only ensures B&A's place at the top of the industry for years to come.
Contact details