20.04.2017
Cartagena welcomes more than 5.000 cruise passengers in one day!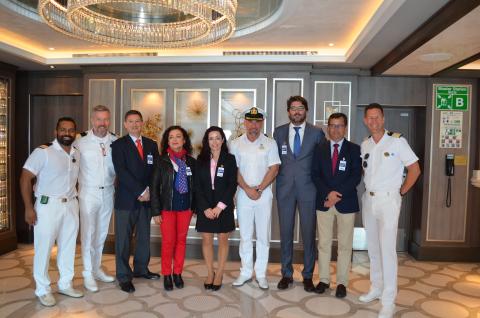 Monday, April 17th, was the first triple call of the year for Cartagena, among the six triple calls expected in 2017. The first two ships to arrive were Boudicca and Balmoral, both from Fred. Olsen, with around 2,000 passengers onboard. Boudicca berthed in the Cruise Terminal and Balmoral in the military quay of La Curra.
Early in the afternoon, Majestic Princess called Cartagena on her maiden call to the city and was also berthed in the Cruise Terminal. This is the newest ship of Princess Cruises which started sailing in March 2017 and will call Cartagena again in May.
Princess Cruises will also visit Cartagena again during six calls of Royal Princess. The four calls, expected in the summer season, will offer passengers -for the second time- the possibility to embark and/or disembark in the city and sail in a 7-day cruise to Rome or a 14-day cruise to Athens.
Throughout the rest of the week Cartagena receives cruise ships almost every day, among which Silver Spirit, Wind Surf, Ocean Nova, Thomson Celebration and Star Flyer.