16.05.2017
MedCruise Ports expand their markets in China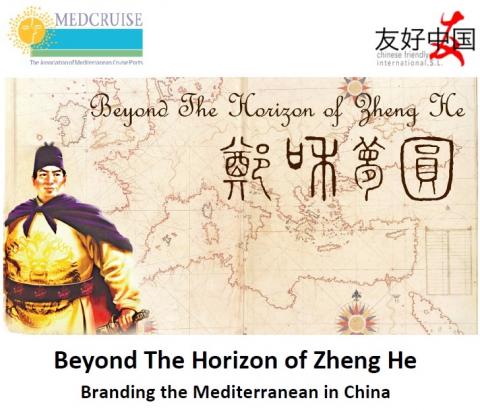 Download full report here.
As part of MedCruise marketing strategy aiming to promote the Mediterranean and its adjoining seas as the most popular cruise destination among Asian cruisers, a MedCruise delegation travelled to Shanghai to attend ITB China 2017.
This first edition of ITB China that was held 10-12 May in Shanghai forms a travel trade show exclusively focused on the Chinese Travel Market. The three day event gathered international destinations, service and travel technology providers in Shanghai connecting them with handpicked Chinese buyers.
The Association was represented at the show by Maria Cano, Vice President of MedCruise and member of the Board of Directors responsible for the Communications, Website and China project, as well as by members of the MedCruise Secretariat.
Apart from the participation at the show, MedCruise in collaboration with its partners in Chinese Friendly organised a series of meetings with travel agents promoting the MedCruise destinations as the best choice for Chinese cruisers.
The message spread to the Chinese world is clear: there is nowhere else on earth where one can cruise to so many different countries within such a short period of time and sample as many flavours, cultures and retrace the footsteps of history as one can in the Mediterranean and its adjoining seas.
MedCruise benefited also of its presence in ITB China 2017 exhibition and conference in order to actively interact with the cruise lines that deploy in the region and exchange views and ideas regarding the Chinese cruise market.
Feel free to follow this link to download the MedCruise Secretariat report on the progress of the project "Promoting MedCruise port destinations in China".
For more information on the pioneering MedCruise strategy to attract Asian cruisers, please contact:
Maria Cano, MedCruise Vice President at
maria.canoo@gencat.cat