22.05.2017
Cruise to Istanbul !

Cruise tο Istanbul !
As a gateway to the city, Istanbul Port provides services to all cruise lines and its passengers with homeport operations upgraded to global standards.
The Port of Istanbul is the favourite destination of leading cruise lines and positioned itself as the 10th most visited homeport of the Mediterranean in 2015. The Port is the main and one of the most important home port of Istanbul and Turkey.
Istanbul Port aims to be a model cruise port for the city of Istanbul and the global cruise sector. The whole project is designed to reply to the needs of the growing cruise ships and actively contribute to the development of the city's tourism potential.
The old "Warehouse no. 1" within the custom-area, has been serving as a temporary terminal building since May 2014. This building was renovated to the standards of a modern cruise terminal to welcome leading cruise lines. From this date on, the Port hosted approximately 1.250.000 passengers and 750 cruise ships.
As a gateway to the city, the Port provides services to cruise lines and its passengers with homeport operations upgraded to global standards. Within this context, the number of security guards has been increased to 105, working hours were re-scheduled in line with employment standards, and improvement for porters' working conditions have been implemented. In addition, an infirmary, a duty-free, a cafeteria, an ATM, an exchange office, sufficient parking lots and a taxi station have been added for a more efficient operation. The Port management works in close collaboration with all relevant public authorities while providing these services.
Istanbul Port welcomes approximately 47 out of 55 cruise lines visiting the Mediterranean region.
"Istanbul Port, Unique Access to the Cradle of Civilisations"
Must see tourist attractions
Istanbul is a city that wears its cultures and history well, blending them into an exciting city that has much to offer travellers from around the world. Founded during Neolithic times, Istanbul today is a modern city that remains true to its historic heritage through its mosques, basilicas and cathedrals, and ancient bazaars. Standing between the East and the West, Turkey's largest city offers an aura of intrigue and charm that will appeal to all visitors. An overview of the top tourist attractions in Istanbul:
  1) Galata Tower
  2) Istanbul Archaeological Museum
  3) Chora Museum
  4) Basilica Cistern
  5) Dolmabahce Palace
  6) Suleymaniye Mosque
  7) Grand Bazaar
  8) Topkapi Palace
  9) Blue Mosque
  10) Hagia Sophia
---
Port Facts
Current Port Technical Features and Nautical Info

Operator: Istanbul Port (2017)

Coordinates: 41º 01' 33 N -28º 59' 02 N

Total pier Length: 440 m

Pier no / Length  / Max Draft: Karaköy Pier (# 5-7) / 440 m / -8,5 m

Radio Comm. Channel: VHF Ch 74 (Istanbul Port Pilot Channel)

Call ID: Istanbul Port

Time Zone: GMT + 3 (Summer Time)

Density of Sea Water: 1.014 – 1.016 g/ml

Fresh Water Supply: Available on the pier / Cap rate: 60 m3 per hour

Statistics:

Year / Cruise Pax / Cruise Calls

2016 / 36.708 / 42

2015 / 589.314 / 331

2014 / 589.353 / 331

2013 / 683.598 / 408

2012 / 582.190 / 382

2011 / 620.283 / 427

2010 / 496.395 / 351

2009 / 485.570 / 327

2008 / 532.302 / 370
Port Contact details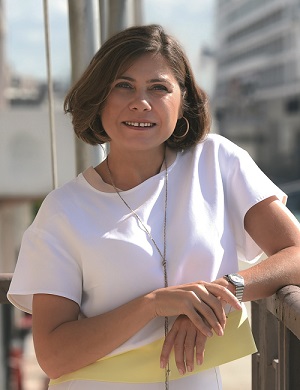 Main Contact
Figen Ayan
Vice President
P +90 212 939 4200
F +90 212 293 4145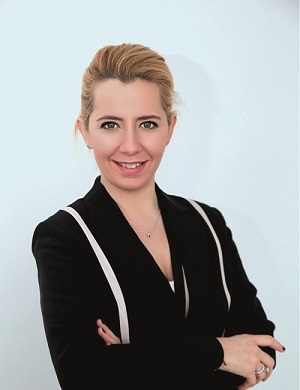 Other Contact
Yagmur Buyukemre Cetin
Marketing Specialist
P +90 212 939 4200
F +90 212 293 4145
---
Mailing Address
Istanbul Port
Salipazari Port Management and Investments Inc.
Kılıcali Paşa Mah. Meclis-i Mebusan Ave. No:6/1D, Beyoğlu
Istanbul, Turkey
P +90 212 939 4200
F +90 212 293 4145