07.12.2017
Cruise Partner of the Week: Navigator Travel & Tourist Services

Navigator Travel & Tourist Services
Our company has been providing premium shore excursion and ground handling services to the cruise industry since 1962. Operationally we cover all of Greece and we are also international representatives of Royal Caribbean International, Celebrity Cruises and Azamara Club Cruises for Greece, Cyprus, Bulgaria, Slovakia, Slovenia, Croatia, Serbia, Montenegro, Bosnia & Herzegovina, Albania and FYROM.
Contact details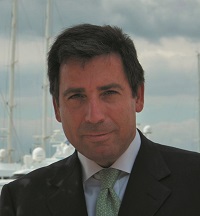 Main Contact
Andreas A Stylianopoulos
President & CEO
P +30 210 360 9801
F +30 210 363 4271
Other Contact
Akis Grigoriadis
P +30 210 360 9801
---
Mailing address
Navigator Travel & Tourist Services Ltd.
32, Academias Street
106-72, Athens
Greece