26.05.2017
MedCruise guidelines for a sustainable 'Berth Booking Process' in the centre of attention at Posidonia Sea Tourism Forum 2017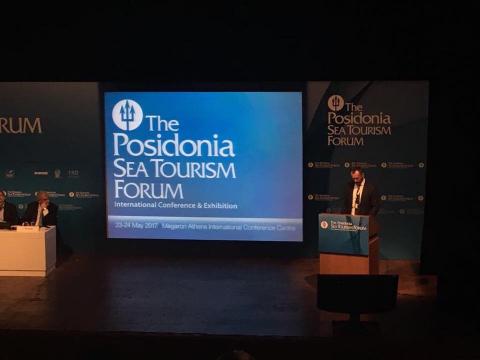 MedCruise had a leading role at the 4th Posidonia Sea Tourism Forum held at Megaron Athens International Conference Centre, in Athens, Greece, 23-24 May 2017. During the two-day event, cruise industry decision makers and stakeholders came together in an effort to "Reinvent Cruising in the East Mediterranean".
MedCruise President Kristijan Pavic was among the keynote speakers at the opening session of the Forum, discussing the "State of the Industry: The Mediterranean in the Global Picture". During his intervention, MedCruise President presented the current state of the industry, while he also supported the view that cruise ports in the East Med will remain active in all fronts, allowing cruise lines to further trust and deploy their vessels in one of the most magnificent cruise regions in the world.
MedCruise also led discussions during a special session on "Berth Allocation - A Solution for Large and Small Ports", where expert speakers addressed the main challenges and debated possible strategies and solutions.
MedCruise Secretary General Thanos Pallis presented to cruise lines, ports, and stakeholders the guidelines that have been developed by MedCruise members and if endorsed could provide a sustainable Mediterranean Berth Booking Process applied by ports in the Med and its adjoining seas.
Those interested to access the "MedCruise guidelines for a unified berth allocation process" might do so by following this link.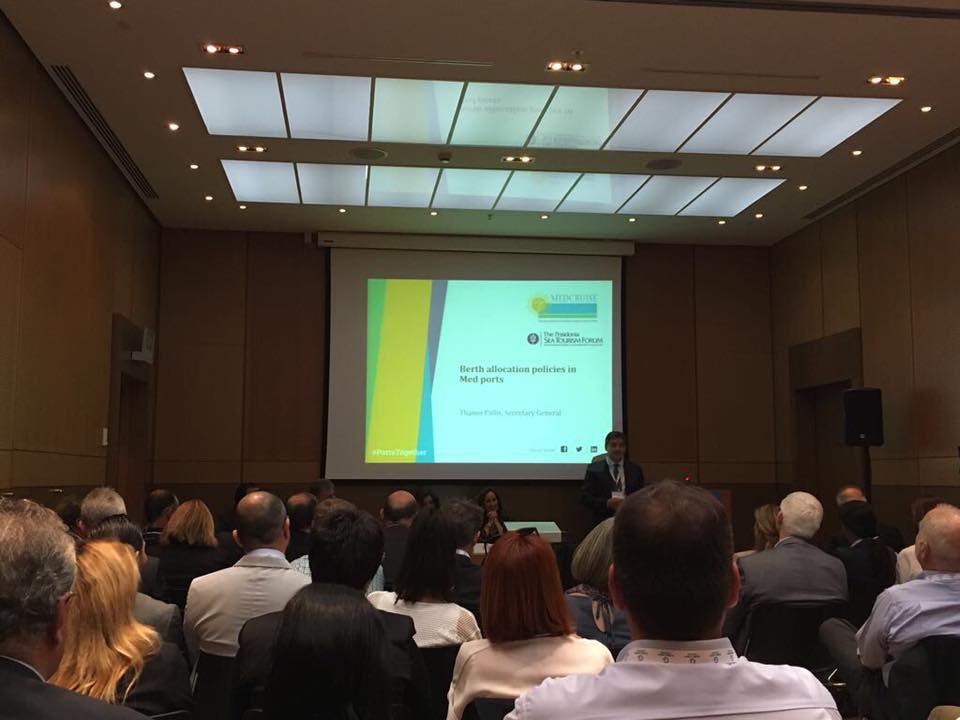 "This process has agreed by more than 100 ports in the Med and its adjoining seas, and its principles apply in several ports. If endorsed it can provide satisfactory to cruise lines, stakeholders and ports. MedCruise ports developed collectively a framework that is not restricting anybody yet provides some structured guidelines that resolve a number of misunderstandings that currently exist" says MedCruise Secretary General Thanos Pallis about the proposal communicated to the cruise world, concluding that "Our member ports and associates look forward to work with cruise lines, and their association, towards a conclusion of such berth allocation principles that will facilitate the work of all."
Among the speakers of the two-day event were many members of the Association, Carla Salvado (MedCruise Honorary President & Kusadasi/Bodrum/Antalya), Figen Ayan (MedCruise Director & Istanbul Port), Eleftherios Hatjizacharia (Cyprus Ports Authority), Emre Sayın (Kusadasi/Bodrum/Antalya), Theodora Riga (Piraeus Port Authority), Angelos Vlachos (Thessaloniki), Andreas Stylianopoulos (Navigator Travel & Tourist Services) and Erkunt Öner (Tura Turizm).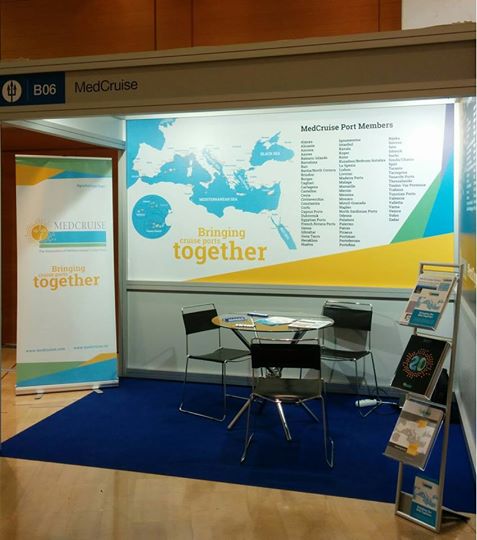 The Association was also present at the exhibition floor, proactively represented by MedCruise Vice President Maria Cano, MedCruise Honorary President Stavros Hatzakos and its Secretariat, but also several other MedCruise port members, such as Corfu, Heraklion, Igoumenitsa, Patras, Piraeus, Souda, Thessaloniki and Volos.
For more information on the event and the topics addressed by MedCruise representatives, please contact: