02.06.2017
MedCruise participates at Expert Group on Skills and Career development in the Blue Economy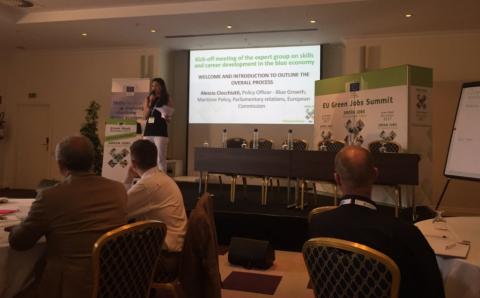 MedCruise participated at the inaugural meeting of the expert group on Skills and Career development in the Blue Economy. The event took place in Brussels on the 1st of June and the agenda included an overview of policy context and experts input as basis for the future work. It also included a more detailed discussion on industry-education cooperation; ocean literacy and awareness raising of blue careers; and Lifelong learning, mobility and training programs.
MedCruise will continue contributing to the work of the Expert Group, shaping among others the work of the subgroup devoted to industry-education cooperation, as Thanos Pallis, MedCruise secretary general has been appointed as a member of the Group for a period of three years.
MedCruise was also present at the high-level event on ''Skills needs in an evolving maritime green economy'' organised by the European Commission in order to highlight how the transition to a low-carbon economy is impacting on the workforce needs of the blue economy. If on one side many maritime sectors are looking more and more into green solutions which can deliver more and better jobs, on the other side the industry suffers from an insufficiency of professionals equipped with the skills and competencies needed.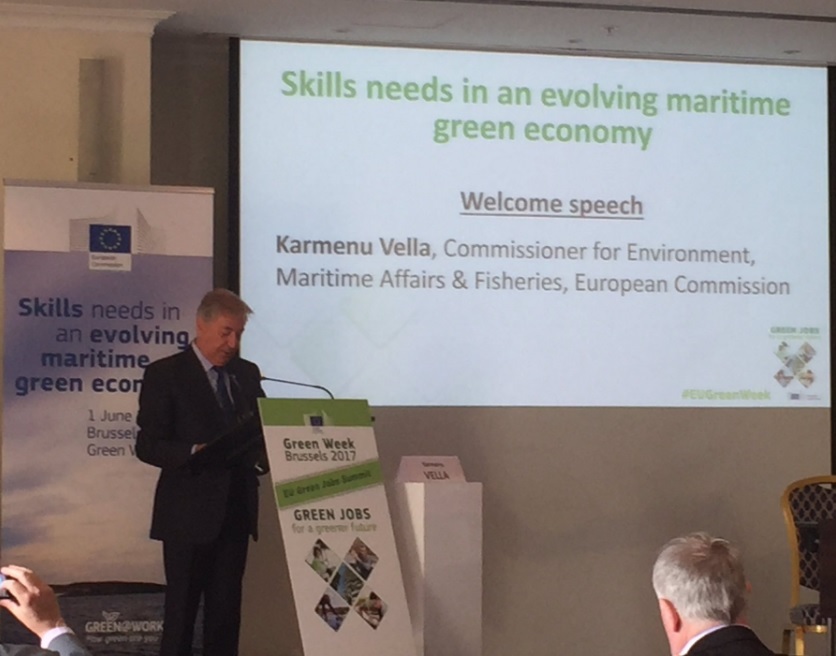 During the meeting, Karmenu Vella, European Commissioner for the Environment, Maritime Affairs and Fisheries, presented the initiatives taken so far to support both industry and education to overcome this challenge and to benefit as much as possible of this opportunity. Then representatives from industry, education and public authorities discussed the main bottlenecks for the coming years and possible ways forward.