13.11.2017
Lisbon Cruise Port: Inauguration of the new terminal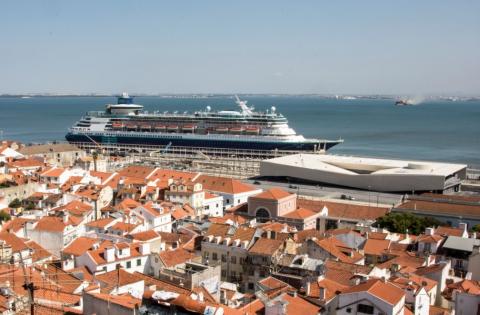 The inauguration of the new Lisbon Cruise Terminal took place on November 10th, with MedCruise President Airam Diaz Pastor joining the ceremony.
Lisbon Cruise Port is to receive a significant boost with the opening of this new, state-of-the-art terminal. Following a €24 million investment and a two-year construction process, the terminal building is now ready and has already won a number of awards.
Global Ports Holding; the world's largest cruise port operator; which built and operates Lisbon Cruise Port, has worked closely with the Portuguese national government, the mayor's office and other local partners throughout the development.
The new terminal has been an important element of recent development in Lisbon, which was awarded 'Best City' in the 2017 Wallpaper Magazine Design Awards. The terminal itself won 'Best Rehabilitation Urban project' at the SIL Portuguese Real Estate Fair 2017.
Covering around 13,800 m2 over three floors, the new terminal provides around 1,500 meters of pier to cater for a wide variety and size of ships. It features two fully-automated gangway systems, on-site equipment including cranes and forklift trucks, and is able to supply vessels with check-in facilities, water supplies and other provisions while in dock. Visitors passing through the terminal will be able to enjoy the shopping and catering services, as well as the terrace with a panoramic view.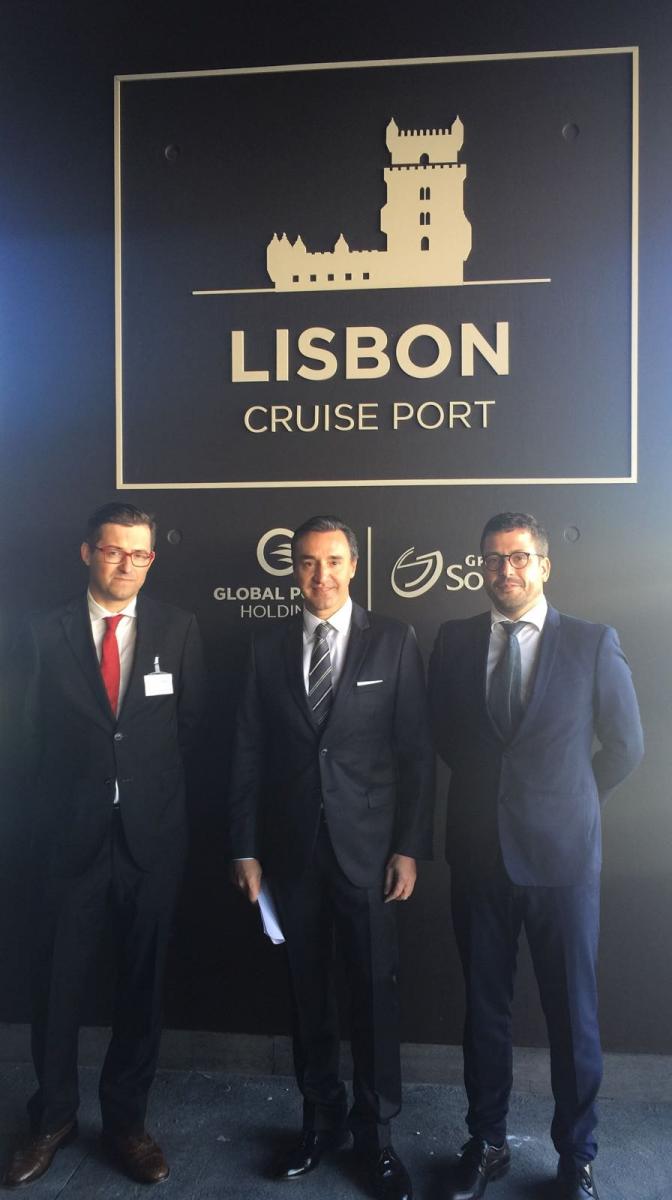 The terminal was designed by renowned Portuguese architect, João Luís Carrilho da Graça and a key consideration of the terminal design was sustainability and ensuring the smooth onward flow of tourists, to avoid congestion elsewhere in the city. The terminal is built with the idea of creating a seamless extension of the cruise ship while it is in port, providing excellent facilities for embarking and disembarking.
The inauguration ceremony was attended by Global Ports Holding CEO, Emre Sayin, as well as Luís Miguel Sousa, CEO of Grupo Sousa and Chairman of Lisbon Cruise Port. Portuguese Government representatives in attendance included Fernando Medina, Mayor of Lisbon and Ana Paula Vitorino, Minister of the Sea.
Photo L-R: Ricardo Madeiros, Member of the Board Lisbon Port Authorty, Emre Sayin, CEO Global Ports Holding, Airam Diaz Pastor, MedCruise President.
Both Lisbon PA and GPH are MedCruise members.