27.11.2017
Cruise to Brindisi !

Cruise tο Brindisi !
Brindisi: The Gate to Salento
The port of Brindisi is unique in its own way: the inner basin with the large sandstone monument in the shape of a giant rudder (the Monument to the Italian Sailor), lying just inside the narrow entrance channel, welcomes the tourists in the inner port of one of the most beautiful gems of the Mediterranean Sea.
The port of Brindisi overlooks the center of a city which may be considered unique in terms of its history, artistic heritage and natural beauty, which is now making of Brindisi one of the favorite destinations in the itineraries of the main cruise operators.
The inner port, consisting of two long arms, has a water area covering 727,000 square meters. The quays used for cruise stopovers, are now allowing also to cruise-ships exceeding 220 meters in length and a maximum draft of around 8.5 meters, to be moored not only at the middle port.
Brindisi is a magnificent ancient Port-City been known as the «Gateway to the East» since ancient times, when it became an important port, first for the Roman troops, and later for the merchants of Venice. Ancient palaces, the beautiful cathedral, narrow alleys and old houses full of charm: the best way to explore Brindisi old town is getting lost.
From the crystalline blue waters of the Adriatic to the ancient green olive groves dotting the landscape, Brindisi and the Salento region offer a unique experience filled with emotions and color.
The blue sky, the green countryside, the white houses and the red wine: the Salento area is pretty special, full of southern Italian ebullience and a heady mix of traditions, now enjoying a cultural renaissance and celebrating its spicy mix of ancestors and influences.
The remains of Greek and Roman temples and pre- historic monuments are scattered all over the dry sierras, popping up amid cactuses, olive groves and farms.
Add to this pretty nice beaches, baking sun and a general desire to party to musical styles from pizzica to house, and you can see why the Italians themselves love the place so much.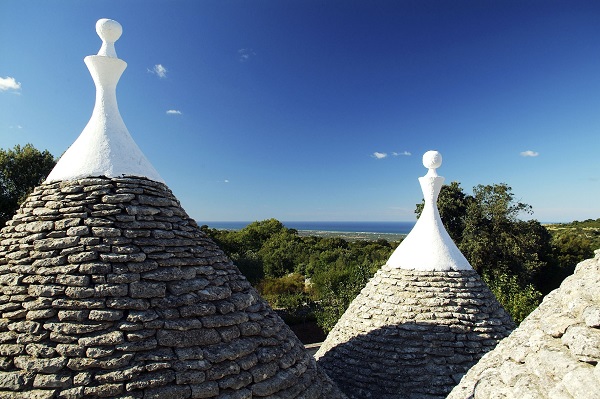 Must see tourist attractions
- Ostuni – the White city (20min by bus/car)
- Lecce (25 min by bus/car)
- Alberobello – UNESCO World Heritage site (1h by bus/car)
- Otranto (50min by bus/car)
- Monopoli and Polignano a Mare (45min by bus/car)
---
Port Facts
Anchorage

Available: yes

Ship tenders allowed: yes

Tugs available: yes

Tidal movement/range: yes

 

Distances

City center: 5km Costa Morena; 200mt from Carbonifera

Airports: Brindisi 6 km; Bari 100 km.

Rail Station: 5km from Costa Morena; 1km from Carbonifera.

Free Shuttle service: yes

Quays

Total number of quays: 3

Total length of quays: 1.200 mt

Quay depht: 7 - 11 mt max

Passenger terminals: 1

 
Port Contact details
Mailing address
Piazza Vittorio Emanuele II, 7
72100 Brindisi
Italy
T: +39 0831 562650
T: +39 0831 562649