04.12.2017
Cruise to La Spezia !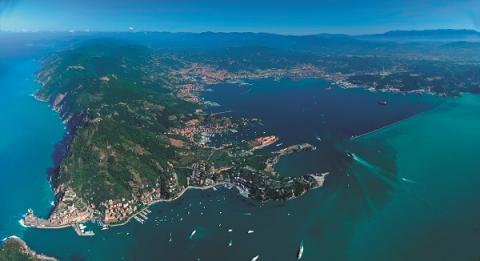 Cruise tο La Spezia !
Whether seeking natural scenery or cultural pursuits, visitors who choose to land on La Spezia's coast have both to enjoy.
They will find scenery galore in the Cinque Terre national and Montemarcello-Magra regional parks, in the two green lungs surrounding the Vara and Magra rivers and in the spellbinding Ligurian archipelago. And they will have culture to pursue as well in La Spezia's rich artistic heritage and museum network: the Amedeo Lia Museum, the Museum of Modern and Contemporary Art, the Naval Museum and the Museum of the Lunigiana Stele Statues. They will also find a captivating blend of the two in towns of renown like Sarzana, Lerici and Porto Venere.
Visitors coming ashore at La Spezia can choose to linger there and admire the city, with its many shops and the inviting gourmet trails in which the large pedestrian precinct abounds, and its deservedly famous surroundings, or opt to spend some time visiting major heritage cities, such as Pisa, Florence, Lucca and Parma, all of which are within an hour's journey of La Spezia.
Whatever the choice, landing in La Spezia they will find themselves in the midst of a land of age-old traditions and a thousand different facets, with the power to enchant and come up to the highest expectations.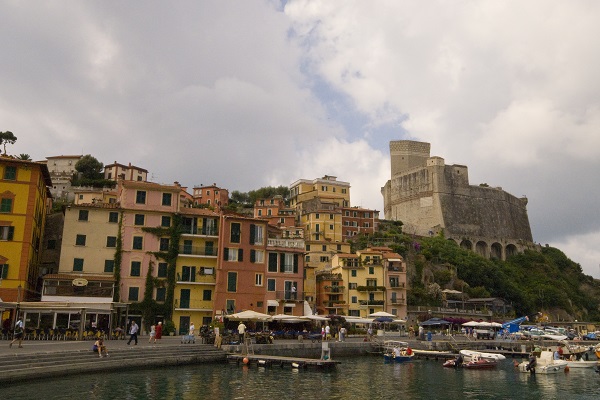 Must see tourist attractions
• Porto Venere (30min by bus)
• Lerici (20min by bus)
• Cinque Terre (15min by train/30min by bus)
• Pisa (60min by bus)
• Florence (90min by bus)
---
Port Facts
Maximum ship dimensions for berth

Length: up to 625mtr

Width: 56mtr

Draught: 10.5mtr

 

Anchorage

Available: yes, four in total - 5 minutes from floating pier

Ship tenders allowed: yes

Tugs available: yes

Tidal movement/range: ‑/+ 0.3mtr

 

Quays

Garibaldi Pier: 600mtr length

Depth: up to 10.5mtr

Available: 1 floating pier for ship tenders

New passenger terminal: Golfo dei Poeti - Cinque Terre Cruise Terminal for  passengers in transit and for boarding

 

Distances/Transportation

City centre: 200mtr

Airport: 90km in Pisa, 115km in Genoa

Shuttle buses and taxi service available

Traffic

Total cruise passengers 2016: 507,531

Total cruise calls 2016: 211

Turnaround port? mainly transit port

 
Port Contact details
Main Contacts
Monica Fiorini
P +39 0187 546 341
F +39 0187 599 664
Fabrizio Bugliani
P +39 0187 546 336
F +39 0187 599 664
Mailing Address
Port of La Spezia