08.01.2018
Cruise to Corfu !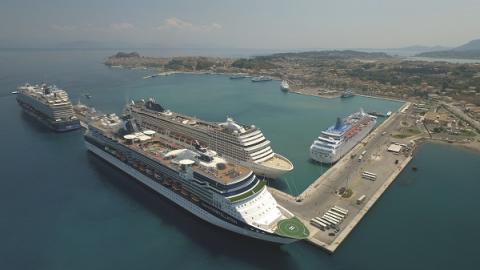 ​Cruise tο Corfu !
Corfu is located in the northern Ionian Sea, south of Adriatic Sea, between Greece's mainland and Italy and forms the edge of Greece's northwestern frontier.
Corfu town's historic centre is a short, fifteen minute walk from the Port and provides cruise passengers the unique opportunity to explore -minutes after disembarking the vessel- narrow stone-paved alleys, hidden squares, mysterious courtyards and a blend of architectural styles of Venetian, French and British era. The Old Town of Corfu was inscribed on UNESCO's World Heritage List in 2007. Such proximity characterises also the Corfu International Airport, which is just 4km away, with direct flights to all European countries.
Corfu Port provides full access, sea and land services to all sized vessels, year round and has successfully been implementing a fair and transparent method of berth allocation. The method takes into account several parameters, such as the annual pax of each vessel, as well as the company etc and gives the ability to guarantee dates for berthing at least 18 months earlier.
The Cruise Terminal is fully modernised and equipped with state of the art technology, Xray and screening equipment (ISPS compliant), 7 check-in counters, InfoKiosk and panels, First Aid Clinic, comfortable waiting area with free Wi-Fi, accessibility for guests with special needs, cash machine, public phones, rental car agencies, souvenir and tax free shop.
Corfu has been a turnaround port for the Thomson Cruise Line for over a decade. The increased needs of turnaround operations and the maintenance and enhancement of high-level services are continuous. Therefore, the paperwork for the construction of a new cruise terminal building is in full swing including the approval of the architectural design.
Corfu Port accepts annually +400 cruise ships and +700,000 cruise visitors, alongside 1.5m passengers and 500,000 vehicles, connecting mainland and Italy.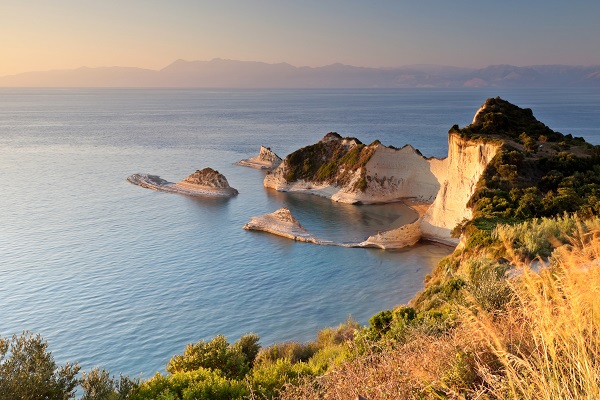 Must see tourist attractions
• New Fortress/Old Fortress (15min)
• Achillion Palace (45min)
• Paleokastritsa Monastery (45min)
• Corfu's Countryside and beaches
• Countless museums and galleries
---
Port Facts
Maximum ship dimensions for berth

Length: 770mtr

Width: no limit

Draught: 11mtr

 

Anchorage

Available: yes

Ship tenders allowed: yes

Tugs available: 2 vessels

Tidal movement/range: 0.4mtr

 

 

Quays

Total number of quays: 7

Total length of quays: 2,240mtr

Quay depth: 8-11mtr

Passenger terminals: 2, 1 for cruise and 1 for ferries

 

Distances/Transportation

City centre: 2km, 15min walk

Airport: 4km

Free shuttle service to city: no

Shuttle buses and taxi service available

Traffic

Total cruise passengers 2016: 748,914

Total cruise calls 2016: 481

Turnaround port? yes

 
Port Contact details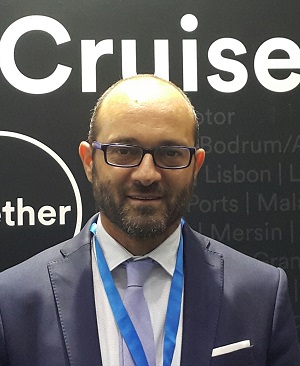 Main Contact
Aris Batsoulis
Cruise Manager PFSO
P +30 26610 45551
F +30 26610 37173
Mailing Address
Corfu Port Authority S.A.
New Port, New Terminal Bldg
49100 Corfu
Greece