26.02.2018
Cruise to Sardinian Ports !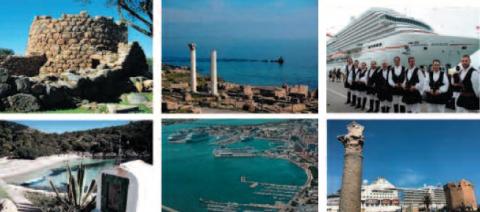 ​Cruise tο Sardinian Ports !
Sardinian ports is a collection of seven ports; Olbia, Cagliari, Golfo Aranci, Porto Torres, Oristano, Portovesme and Santa Teresa. 250 calls are scheduled for 2018 bringing in 600,000 passengers.
The Molo Rinascita provides Cagliari with a dedicated cruise quay, it stretches 480mtr long on the Western side and 450mtr on the Eastern side, with a depth alongside of 12mtr; the two berths are served by a new cruise terminal.
The Port of Olbia has 4 available berths, included in the Isola Bianca's wharf. It consists of a Maritime Station of 7,300sq mtr, planned to welcome up to 1,000 passengers a day. The port is only 900mtr from the City Centre and 3 minutes from the Costa Smeralda airport.
Port of Porto Torres has recently renovated the Civic port, it consists of the West Pier (200mtr long), the Segni Customs Dock (300mtr long), and the deep water dock (400mtr long).
Port of Oristano is located at the centre of the Gulf of Oristano. It has an advantageous geographical position and by its technical features, like direct connections with the main road and railway networks, easy mooring operations, deep seabed and an ideal distance from the city of Oristano or Santa Giusta.
North of Olbia lies the Port of Golfo Aranci, it is nationally appreciated because of its ideal position, embarking and disembarking operations' speed and deep water that makes it possible to dock large tonnage ships. There is a renewed Maritime Station with welcoming services and a train station 100mtr away.
Must see tourist attractions
• Cagliari city centre and the old town 'Castello'
• Poetto Beach
• Olbia and Porto Torres old town centre (5min on foot)
• Beaches: 3km from Olbia, 5km from Porto Torres, 100mtr from Golfo Aranci
• Porto Cervo (31km from Olbia, 33km from Golfo Aranci)
---
Port Facts
Maximum ship dimensions for berth

Length: Cagliari (C): 450mtr, Olbia (O):275mtr, Golfo Aranci (G): upto 350mtr in next 5 years, Porto Torres (P): 330mtr, Oristano (Or): 500mtr

Width: no limit

Draught: C: 5-12mtr, O, G, P: 8-11mtr

 

Anchorage

Available: C: 14, O, P, Or: no, G: yes

Ships tenders allowed: yes

Tugs available: C: 4, O, G, P: yes

Tidal movement/range: C: 0.2mtr

 

 

Quays

Total number of quays: C:12, O:5,

G:1+anchorage, P:5

Total length of quays: C: 5,813mtr, G: 230mtr

Quay depth: C: 1.6mtr, O:9-9.5mtr, G:8mtr, P: 8-12mtr, Or: 11mtr

Passenger terminals: C: yes, operated by Cagliari Cruise Port, O: 1 G: 1, P, Or: no

 

Distances/Transportation

City centre: C: 100mtr, O:1km, P: 1km, G: 800mtr, Or: 18km

Airport: C: 7km, O: 3km, G: 20km, P:35km, Or: 92km

Free shuttle service to city: C,O,P: yes, G, Or: no

Traffic

Total cruise passengers 2017: Cagliari: 424,305, Olbia: 96,024, Porto Torres: 35,901,

Golfo Aranci: 1,100, Oristano: 600

Total cruise calls 2017: C:165, O:67, P:27, G:4, Or: 1

Turnaround port? C: no, O, G, P: yes for Costa Crociere and MSC

 
Port Contact details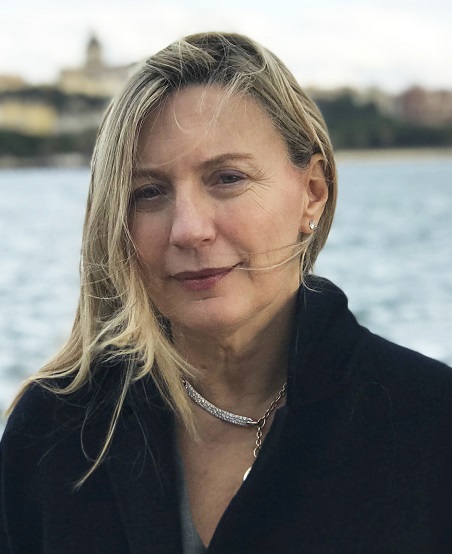 Main Contact
Valeria Mangiarotti
Marketing Manager
P +39 070 679 531
F +39 070 679 533 45
Mailing Address
Autorita di Sistema Portuale del Mare di Sardegna
Molo Dogana - Porto di Cagliari
09123 Cagliari