05.03.2018
Cruise to Marseille !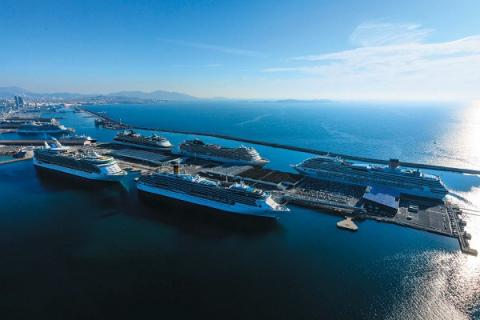 ​Cruise tο Marseille !
Ideally located at the heart of the Western Mediterranean, Marseille is France's leading cruise port, with 2 million cruise passengers expected by 2020.
Marseille is one of the very few city-ports in the Med that benefits both from excellent port and ship repair facilities, good international air, rail and road access whilst being at the heart of a world-famous destination: Provence. Marseille-Provence offers 150 proposals for shore excursions or pre/post cruise stays: Marseille, Aix-en-Provence, Cassis, Aubagne, as well as the Alpilles, Saint Rιmy de Provence, Baux de Provence, Arles, Camargue, Luberon and Avignon, all world-famous and located just a few kilometres from Marseille.
The port features a dedicated cruise ship basin located in the northern part of the port and a small luxury terminal near the City Centre: La Joliette terminal.
The largest facilities are operated by the Marseille Provence Cruise Terminal (MPCT), capable of handling up to six megaships simultaneously with no size restrictions.
Work on the expansion of the North Passage was completed in September 2017. The objective was to facilitate access for large vessels in all weather conditions to the eastern harbours of the Port of Marseille Fos in order to meet the security and commercial requirements of the cruise vessels in Marseille.
Chantier Naval de Marseille operates three dry docks, no. 8, no. 9 and, since October 2017, the no. 10, the largest dry dock in the Mediterranean, which has been refurbished in 2017. Thanks to its 465 metres in length and 85 metres in width, dock no. 10 is ready to accommodate all types of cruise and naval vessels. Ten cruise ships are already programmed for maintenance at Chantier Naval de Marseille for 2018.
The Port of Marseille is developing with ship-owners new solutions to decrease environment impact of cruise ships and has introduced a premium for the greenest shipping companies that are trying to reduce atmospheric emissions (membership for the implementation of the Environmental Ship Index - ESI). Also, the Port of Marseille will welcome LNG powered at sea ships in 2019.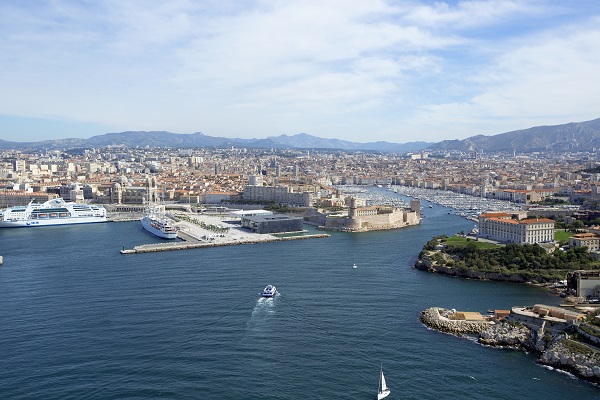 Must see tourist attractions
Marseille
Aix-en-Provence
Camargues, Arles, Les Baux de Provence
Cassis, Les Calanques, Aubagne
Avignon
---
Port Facts
Maximum ship dimensions for berth

Length: MPCT (M): no limit, Joliette (J4): 200mtr

Width: no limit

Draught: M: 14.5mtr, J4: 6.8mtr

 

Anchorage

Available: yes

Ship tenders allowed: yes

Tugs available: 2 or 3

Tidal movement/range: >0.5mtr

 

 

Quays

Total number of quays: M: 7 quays, J4: 1 quay

Quay depth: M: 14.5mtr, J4: 7mtr

Passenger terminals: 6

 

Distances/Transportation

City centre: M: 8km (15min), J4: 0.5km

Airport: 20km (20min)

Free shuttle service to city: on peak days

Traffic

Total cruise passengers 2017: 1,500,000

Total cruise calls 2017: 444

Total cruise lines 2017: 30

Turnaround port? yes

 
Port Contact details
Mailing Address
Marseille Provence Cruise Club
Palais de la Bourse
CS21856
F13221 Marseille cedex 01
P +33 491 39 33 98
F +33 491 39 33 40