19.03.2018
Cruise to Constantza !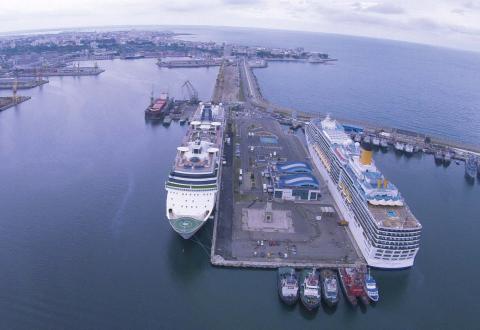 ​Cruise tο Constantza !
A wise man once said that life is a book and those who do not travel read only one page. That is why, as one more page of your journey, we invite you to Constantza, a surprising city with plenty to offer to those who come here.
A city of contrasts, both cultural and economical, not only does it have a rich and surprising history, but it also possesses 10 resorts to its south which are and have been famous for their beaches, hotels and spas. The summer capital of Romania, Mamaia Resort is the pearl of the Romanian Riviera. With numerous facilities and attractions, such as the water park, the cable car or the famous former royal residence around which the resort was built, Mamaia is the perfect summer destination for both families with children and people travelling by themselves.
If you are interested in archaeology, you should know that no farther than 50km from Constantza one can visit the ancient citadel of Histria (8thC BC), a true Romanian Pompey. Priceless archaeological pieces of an impressive history can also be seen at The National History and Archaeology Museum in Constantza, The Roman Edifice with Mosaic and The Archaeological Museum in Mangalia. As standing proof of the various nationalities who have lived here in the historical centre of Constantza one can visit the Carol I Mosque, St Peter and Paul Orthodox Cathedral, Saint Anthony Catholic Church, the Synagogue and the Armenian Church.
Either you choose it for its wide beaches, gentle temperatures, balneary treatments or just for the never ending summer entertainment, Constantza is definitely a city to visit!
Must see tourist attractions
The wild realm of the Danube Delta
Medieval fortresses and towns
Art, History & Navy Museums
Seaside resorts
Trip to Bucharest (People's House, Parliament House and Village Museum)
---
Port Facts
Maximum ship dimensions for berth

Length: 350mtr

Width: no limit

Draught: 13mtr

 

Anchorage

Available: yes

Ship tenders allowed: yes

Tugs available: yes

Tidal movement/range: none

 

 

Quays

Total number of quays: 2

Total length of quays: 700mtr

Quay depth: 13.5mtr

Passenger terminals: 1

 

Distances/Transportation

City centre: 2km

Airport: 35km

Free shuttle service to city: no

Traffic

Total cruise passengers 2017: 1,890

Total cruise calls 2017: 3

Total cruise lines 2017: 3

Turnaround port? no

 
Port Contact details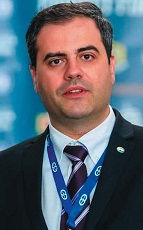 Main Contact
Teodor Patrichi
Port Operation Manager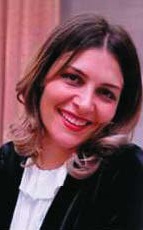 Other Contact
Cristina Tanase
Cruise Terminal Operation
Mailing Address
National Company Maritime Ports
Administration SA Constantza
Incinta Port, Gara Maritima
900900 Constantza
Romania