29.03.2018
Malaga port hosts the presentation of Symphony of the Seas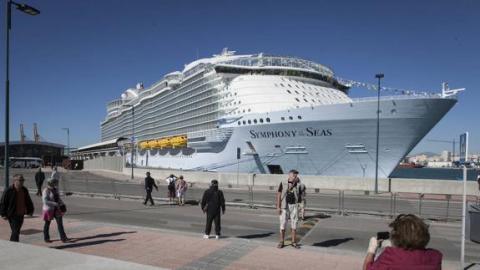 On March 27th, Symphony of the Seas docked in Malaga to board the first passengers on a positional trip to Barcelona. Royal Caribbean has chosen the city's port to unveil the newly built cruise ship to the international market ahead of her maiden voyage.
In this special day for the city of Malaga, registered in pictures by Malagaport, Symphony of the Seas was extremely well received, with a concert directly at the terminal, children's activities and family games, as well as several food trucks and the opportunity to take a photo with the ship in the background.
Symphony of the Seas is now the largest cruise ship on the planet. Very similar to the Oasis, Allure and Harmony of the Seas twin ships, she weighs an impressive 226,963 gross tons.
The vessel, recently delivered to Royal Caribbean International by STX France, will be positioned in Barcelona throughout the summer, starting a repositional cruise on October 28th, departing from Barcelona to Miami on November 9th, with calls at Malaga and Port Canaveral in the meantime.