11.04.2018
MedCruise shapes the port of the future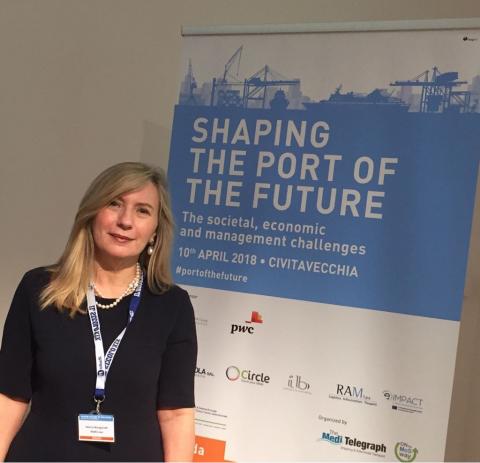 MedCruise participated in the "Shaping the port of the future" Conference held in Civitavecchia, on the 10th of April 2019, represented by its BoD member responsible for environmental issues, Mrs Valeria Mangiarotti.
Mrs Mangiarotti pariticipated at a most interesting panel discussing about the cruise industry and port-city relation. Her co-panelists were Mr Rinio Bruttomesso (RETE), Mr Francesco di Cesare (Risposte Turismo), Mrs Silvia Gaggi (Civitas Portis) and Mr Adolfo Giampieri (Central Adriatic Port Authority), while the panel chaired by Mr Simone Gallotti (The MediTelegraph).
The event brought together senior representatives from the global port community and shipping companies, as well as environmental policy-makers, academic experts, consultants, and technology providers.