23.04.2018
Cruise to Egyptian ports!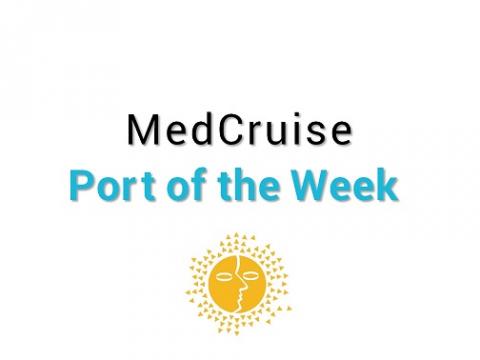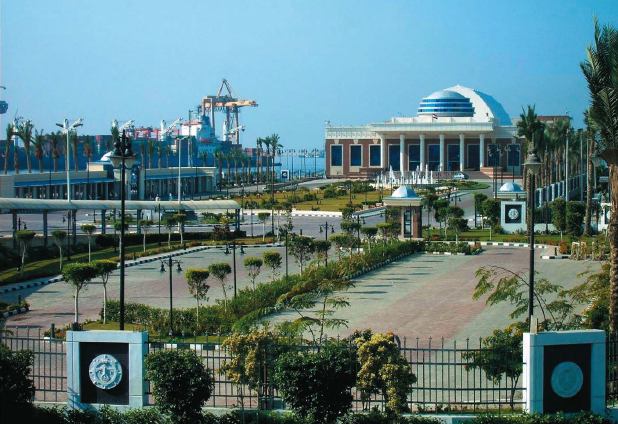 Cruise tο Egyptian ports !
Alexandria port is the main port in the Arab Republic of Egypt, dating back to 1900BC when the Pharoahs established a port west of Pharoon and Pharous Islands. The port is located at the western end of the river Nile Delta in the Mediterranean Sea. It is considered the second most important city in Egypt and its main port. Moreover, three quarters of the country's foreign trade pass through it. The new passenger terminal has been built in Alexandria which offers all services required for tourists and passengers.
Port Said port was constructed with the digging of the Suez Canal in 1869. It is located in the Suez Canal at its northern entrance on the Mediterranean Sea. Vessels up to 12.8mtr draft can pass through the port entrance. Due to its unique location, Port Said is a main transit port of call with around 470 passenger ship calls a year.
The port of Sharm El Sheikh is located approximately 360km from Suez and 490km from Cairo, at the head of the triangle of the Sinai peninsula. The port is mainly a tourism, yachting and diving centre, and is also a base from which to visit the holy and ancient monastery of Saint Catherine's at Mt. Sinai. 
Suez port is ideal for the transit of passengers, general cargo vessels, consumer goods and crops. Long ago it was considered the main port for pilgrims to the Holy House (kaaba). It plays an essential role in the exchange of cargo and foreign trade between East Africa, South-East Asia and Eastern Arabia.
Hurghada port is located on the western coast of the Red Sea near the Gulf of Suez entrance and 370km south Suez. The significant role of Hurghada port is a result of its distinctive location and the service it provides for international tourism and yacht tourism in Red Sea area as well as serving cruise vessels and shipping lines transporting tourists and passengers.
Must see tourist attractions
Cairo (Giza Pyramids, Valley Temple, Tombs of the Pharaohs, Sphinx, Sakkara)

Luxor (Thebes, Valley of Kings, Temple of Karnak)

Mount Sinai (St Catherine's Monastery, Site of Moses' Burning Bush)

Desert Safari

Snorkelling Trip
Port Facts
Maximum ship dimensions for berth

Length: Alexandria (A): 250mtr, Port Said (P): 220mtr, Sharm el Sheikh (SS): 215mtr, Suez (Sz): 161mtr

Width: A: 32mtr, P: 25mtr, SS: 32mtr, Sz: unlimited

Draught: A: 10mtr, P: 11.9mtr, SS: 7.7mtr, Sz: 7mtr

 

Anchorage

Available: A/P/Sz: yes, SS: no

Ship tenders allowed: A/SS/Sz: yes, P: some

Tugs available: A/Sz: yes, P: some, SS: no

Tidal movement/range: A: 70cm, P: 60cm, SS: 0.7-1.2mtr, Sz: 1.4-1.7mtr

 

 

Quays

Total number of quays: A/SS: 4, P: 2, Sz: 5

Total length of quays: A: 600mtr, P: 275mtr, SS:

605mtr, Sz: 870mtr

Quay depth: A: 9-10mtr, P: 9mtr, SS: 8mtr, Sz: 7mtr

Passenger terminals: 

Passenger terminals: A/SS/Sz: yes, P: no

 

Distances/Transportation

City centre: A:1.5km, P:1km, SS: 2km, Sz: 3km

Airport: A: 5km, P:1km, SS: 20km, Sz: 120km

Free shuttle service to city: yes

Traffic

Total cruise passengers 2017: A: 16,000, P: 17,000, SS: 24,000, Hurghada (H): 11,000

Total cruise ships 2017: A: 165, P: 11, H: 675

Turnaround port? yes, Alexandria and Port Said

 
Port Contact details
Main Contact
Admiral Reda Ahmed Ismail
Chairman of Maritime Transport Sector (MTS)
T: +203 487 8412
F: +203 486 9714
Other Contact
Admiral M. Hatim El Kady
Chairman of Arab Federation of Chambers of Shipping
Chairman of Kadmar Group
P: +203 484 0680
F: +203 484 8326
M: +2012 312 9350
Mailing Address
Egyptian Maritime Sector
4 Batalsa St. Bab Sharq, Alexandria, Egypt
Alexandria Port Authority
106 ElHoreya St, Po Box 26514, Alexandria