28.05.2018
Cruise to Ceuta!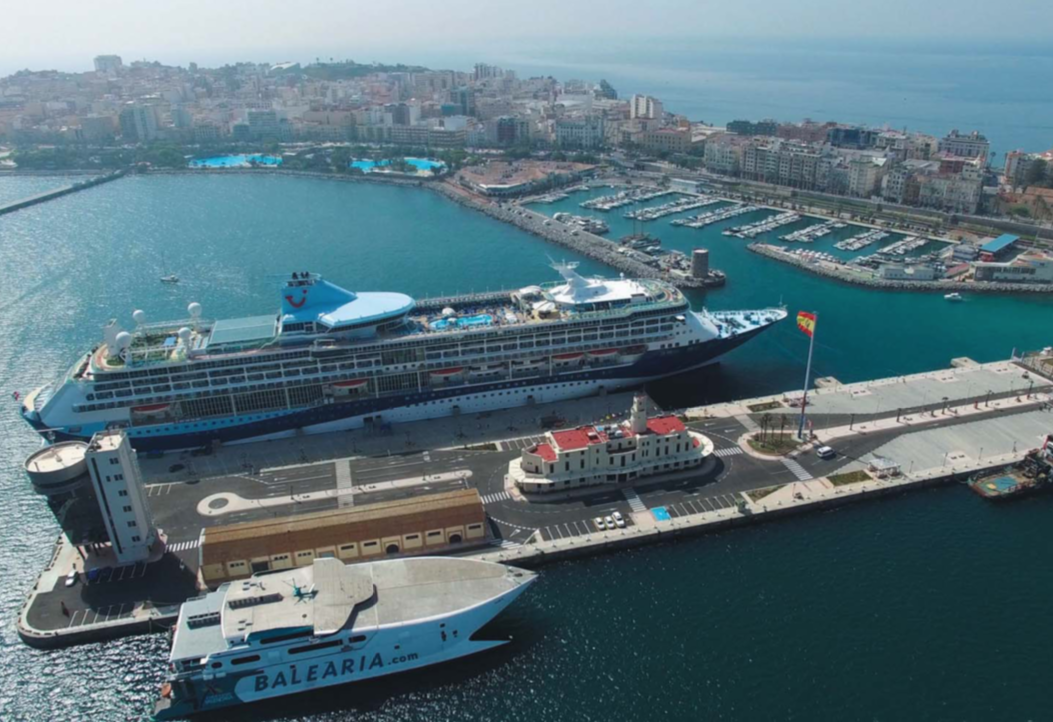 Cruise to Ceuta!
Ceuta is a Spanish and European city in the North of Africa. It links two continents and shelters in the middle of the Straits of Gibraltar, where the waters of the Atlantic and Mediterranean meet.
A new operational Cruise Terminal Dock is located just 100mtr from the city centre. It allows for increased passenger traffic and for vessels surpassing 300mtr in length. It includes lighting, signposting, green areas and a new configuration of security systems introducing new locking systems that take into account organisation of traffic areas and circulation of authorised light vehicles and public transport services. The total investment cost over €2.2m. Ceuta offers the visitor endless possibilities, each more tempting than the previous. One can enjoy the city's exceptional climate, its peoples hospitality and the beauty of its landscape with magnificent panoramic views of the Gibraltar Strait, its important commercial centre.
Key advantages are its non European port status, VAT free on all purchases, competitive pricing for quality bunkering and efficient port services.
In Ceuta there is a lot to discover. The Mediterranean Maritime Park with its 56,000sq mtr grounds is located in the heart of the city and offers gardens with a solarium containing deckchairs, sunbeds and shades plus a salt water lake with waterfalls.
Ceuta offers a gateway to the Magreb. It is the most efficient bridge to visit the neighbouring Magreb towns in Morocco that lie a few kilometres away. Coach tours to Morocco, accompanied by expert guides, are a very popular shore excursion for cruise passengers calling at this Spanish city port.
Must see tourist attractions
Ceuta sightseeing (3hr tour)

Parque Maritimo del Mediterraneo,

Ceuta city centre (100mtr)

Ceuta's Grand Casino, Ceuta (100mtr)

Tetouans sightseeing (4hrs)

Tangier sightseeing (5hrs)
Port Facts
Maximum ship dimensions for berth

Length: 330mtr

Width: no limit

Draught: 10.2mtr

 

 

Anchorage 

Available: yes
Ship tenders allowed: yes

Tugs available: yes
Tidal movement/range: 1.4mtr

 

 

Quays

Total number of quays: 8
Total length of quays: 3,062mtr

Quay depth: up to 10.5mtr Passenger terminals: 2 (1 for cruise)

 

 

Distances/Transportation

City centre: 100mtr
Airport: Malaga is connected by daily helicopter services

Free shuttle service to city: yes

Traffic

Total cruise passengers 2017: 17,000

Total cruise calls 2017: 11

Total cruise lines 2017: 5

Turnaround port? no

 
Port Contact details
Main Contact
P: +34 956 527 000/08
F: +34 956 527 001
Other Contact
Mailing Address