24.05.2018
MedCruise General Assembly Opening
#52MedCruiseGA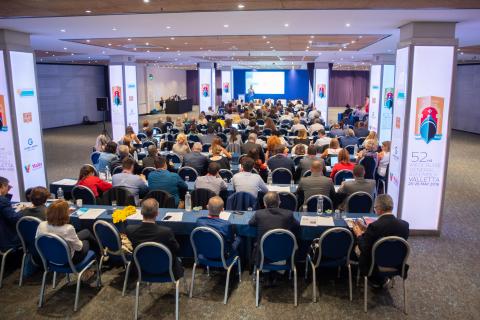 Valletta, Malta (May 23, 2018) - The 52nd MedCruise General Assembly is taking place between 23-26 May 2018 in Malta. MedCruise is the Association of cruise ports in the Mediterranean and its adjoining seas, now totalling 72 members representing more than 100 ports around the Mediterranean region, and other cruise trade members. 
During the General Assembly, MedCruise member representatives together with other esteemed guests from the cruise industry will discuss the latest developments of the cruise sector, as well as the implications and prospects of cruising in the Mediterranean and its adjoining seas. 
In an opening event attended by a number of local and international stakeholders, Stephen Xuereb, CEO of Valletta Cruise Port and COO of Global Ports Holdings Plc commented that, "Valletta Cruise Port is proud to be hosting this event. As a founding member of MedCruise, it gives us great pleasure to have witnessed the growth of the Association since its inception. During this time the cruise industry in Malta has continued to flourish, reaching a record of over 770,000 passenger movements in 2017. Malta is a unique destination - long considered to be a microcosm of the Mediterranean, with 7,000 years of recorded history and a favourite with travellers seeking an authentic island experience. We are happy to welcome our esteemed guests and showcase our Islands first-hand over the next days."