24.05.2018
Gibraltar joins the International Association for Ports and Harbours
#VISITGIBRALTAR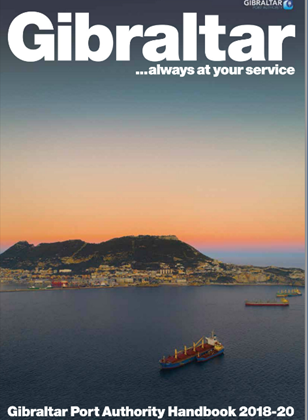 The Gibraltar Port Authority has recently joined the International Association for Ports and Harbours (IAPH) which is a body that promotes the interest of ports worldwide through strong member relationships, collaboration and information-sharing that help resolve common issues, advance sustainable practices and continually improve how ports serve the maritime industries.
IAPH comprises some 200 regular members from leading ports in 90 countries representing public port authorities, private port operators as well as government agencies responsible for ports.
Manuel Tirado, CEO and Captain of the Port (Acting) commented that he was very pleased that the Gibraltar Port Authority had joined this important body and looked forward to working with the Association and its members on some of the complex and important issues affecting the maritime industry.
The Gibraltar Port Authority has recently refreshed its Port Handbook and the new version 2018- 2020 is now available in both hard copy and also on the Port website at www.gibraltarport.com . The new version includes a number of first-rate articles from various entities with an interest in the Port of Gibraltar and also offers a unique insight into port operations in the Bay of Gibraltar.
Manuel Tirado, CEO and Captain of the Port (Acting) is delighted with the new version and would like to thank everyone who contributed in any way – another example of the excellent partnership between the Gibraltar Port Authority and the maritime community in Gibraltar.
Hard copies of the handbook are available from the Gibraltar Port Authority by contacting +350 200 46254 Ext 1005 or by emailing gpaenquiries@port.gov.gi.