11.06.2018
Cruise to Patras!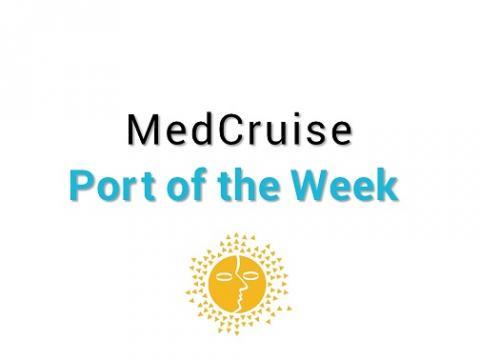 Cruise to Patras!
The harbour of Patras is a multi-functional port, located in the city centre and within a few minutes-walk to the main places of interest and the shopping district.
Numerous architectural and historical monuments, a mild climate, an abundance of entertainment, railway and bus stations as well as banks and post office are within five minutes walking distance.
Situated inside the passenger terminal building are cash machines, international phones, internet services and travel agencies, cafe, restaurant and duty-free shops.
The region has many competitive advantages and is uniquely suited as a cruise and yachting destination, as it offers many alternative forms of tourism such as archaeological, religious, natural, culture, etc.., thus ensuring variety and diversity.
Patras is a favourite holiday destination, for both those in love with its sun and sea, and for those seeking an active, sensually thrilling holiday.
The port offers facilities for the supply of ships with water and telephone connections, while it currently arranges the provision of free internet access (hot spot).
The authorities also provide fire safety measures, through a special fire station operating in the port 24/7, with two fire- extinguishing ships. Hoists, forklifts, cranes and an O.L.P.A. bus for transport within the port are available.
The welcoming events of the O.L.P.A. SA testify to the sense of hospitality and responsibility all stakeholders feel, as well as to the importance of cruise tourism for the port. Tourism is linked to Greece's age-old civilisation.
Must see tourist attractions
The New Archaeological Museum
St. Andrew Byzantine Church
The Roman Odeon
The Castle
Achaia Clauss Winery
Port Facts
Maximum ship dimensions for berth

Length: 340mtr Width: no limit Draught: 10.5mtr

 

Anchorage

Available: no
Ship tenders allowed: yes
Tugs available: yes
Tidal movement/range: 0.75mtr

 

 

Quays

Total length of quays: No 14-15 - 373mtr, No 16 - 219mtr, No 13 - 179mtr
Passenger terminals: 1(two-storey in use)

 

Distances/Transportation

City centre: port is in city centre Airport: Araxos (30min by coach) Free shuttle service to city: yes

Traffic

Total cruise passengers 2017: 952 Total cruise calls 2017: 2 Turnaround port? no

 
Port Contact details
Main Contacts
Nikolaos Kontoes
President and Managing Director
Mailing Address
Patras Port Authority S.A.
Patras South Port
26333 Greece