10.07.2018
MedCruise is willing to cooperate with the new president of Spanish State Ports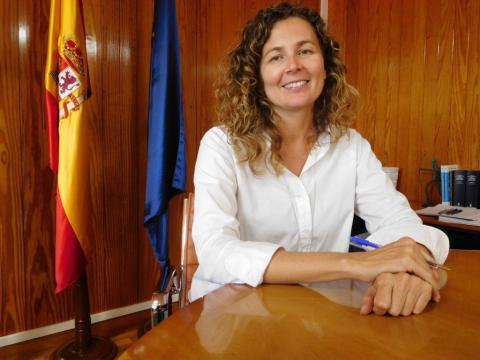 MedCruise Association congratulates Ms María Ornella Chacón Martel for her recent appointment as President of Spanish State Ports.
The Spanish Council of Ministers approved last Friday July 6th, at the proposal of the Minister of Public Works, José Luis Ábalos, the appointment of María Ornella Chacón Martel, as president of Puertos del Estado (Spanish State Ports), who will be replacing José Llorca after 6 years in office.
María Ornella Chacón, born in 1972 in Puerto del Rosario, Fuerteventura (Canary Islands), is an Architect from the Polytechnic University of Madrid, ETSAM. After combining management tasks in a family business with the freelance practice as an architect, she worked as a municipal architect between 2003 and 2011, the year in which she took possession as Councillor of the Island Council of Fuerteventura assuming competences in matters of Territorial Planning up to the year 2015.
From June 2015 to December 2016, she worked as government counsellor for Public Works and Transport of the Government of the Canary Islands, position that implies being the President of Canarian Ports, entity that just joined MedCruise family. In addition, during that period she was part of the Board of Directors of Las Palmas Port Authority on behalf of the Government of the Canary Islands.
MedCruise Association is willing to keep working and cooperate with Puertos del Estado in promoting the cruise industry. MedCruise hopes that this new era will be as fruitful as it has been for the Spanish cruise industry during the last years.
*(Image source: twitter)