24.10.2018
DP World Limassol launches online platform to promote cruise tourism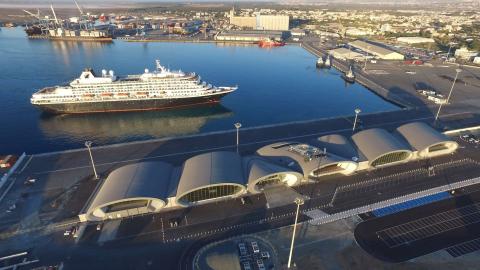 DP World Limassol, the operator of the New Passenger Terminal at the Limassol port introduced a new digital platform to promote Cyprus' cruise tourism and enhance the engagement of cruise passengers and operators.
With a modern design and rich content, the website, named 
www.limassolcruise.com
, is an online interactive platform created to provide visitors and potential customers with the opportunity to access a wide range of resources and easily navigate topics related to tourism in Cyprus. Among other things, users can find useful information about DP World Limassol, the New Passenger Terminal and its facilities as well as suggestions on tours and local attractions.  
The General Manager of DP World Limassol, Charles Meaby noted that "by creating a specialised platform dedicated to cruises and the Limassol Cruise Terminal, we want to boost the sustainable development of cruise tourism in Cyprus while providing a pleasant digital experience to passengers and operators". Mr. Meaby added that the new website reflects the company's customer-centric approach, which seeks to enhance Cyprus' presence in the regional cruise map through targeted ongoing upgrades".
It is worth noting that the launch of the new Limassol Cruise website, which will constantly be updated and enriched, is part of a series of multifaceted actions that DP World Limassol is implementing, in the context of its commitment to contribute to the development of the cruise sector in Cyprus.