16.10.2019
Port of Heraklion signs a new contract for the treatment of ships' solid wastes.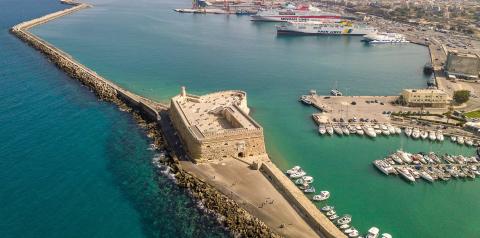 Heraklion Port Authority following a successful tender selection procedure, is in contract with a new Concessionaire for the reception of ship solid waste, calling Heraklion Port, increasing its comparative advantage combining best prices and simultaneously reaching the highest environmental quality, implementing recycling process and waste treatment for Zero waste.
In particular, since June 20th 2019 Heraklion Port rates for ships' solid waste collection has 51% lower prices than before.
Please find Heraklion Port Ships' solid waste reception prices for Non Hazardous and Hazardous waste at https://portheraklion.gr/index.php/en/organization/tariffs.