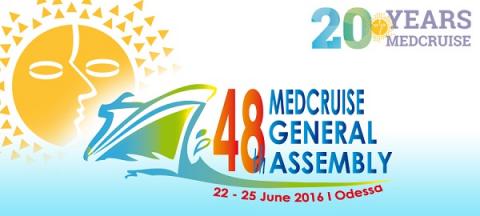 For over 40 years, Seatrade has been the communication gateway to the international cruise community. Bringing you a wealth of news, reports and analysis, 
Seatrade Cruise Review
, published quarterly, is the leading cruise industry publication received by over 6,000 readers from the global cruise industry, including over 1,000 cruise line executives from the top 50 cruise brands. This leading business-to-business publication reports on the latest developments, innovations and personalities in the cruise industry, and includes regular content such as industry statistics, directories and fleet lists, as well as new ship reviews and the latest on refurbishments and refits.
Seatrade Cruise News
 is the leading online business-to-business cruise portal read by top cruise line executives from over 60 brands and more than 100,000 page views per month. Our experienced global team of reporters post original stories 24/7 from around the world, including new ships, reports and breaking news. You can 
subscribe for FREE
 to Seatrade Cruise News, to get the insider's scoops, breaking news, headlines and more.

Via a bi-annual print magazine, website and app, International Cruise & Ferry Review aims to be the best supplier of news and insight into the global passenger shipping industries. Content covers both the cruise and ferry sectors, providing an in-depth look into the areas of building and refurbishment, marine operations, onboard experience, interior design, ports and destinations and more.  
First launched in the early 1990s, International Cruise & Ferry Review was acquired by publishers Tudor Rose in 2011, whose investments have helped to transform the brand into the definitive resource for decision makers in the cruise and ferry industries.
To subscribe to the FREE digital edition, please visit this link.

With a combined circulation of more than 7,500, and a readership of more than 40,000 Cruise Industry News (CIN) covers all the cruise lines, shipyards and other key decision-makers. CIN publications are read by the decision makers at all the cruise lines and aboard the ships; and by shipyard executives, marine engineers, naval architects, and ship designers.
CIN covers the industry through its Quarterly Magazine, website at www.cruiseindustrynews.com and Annual Report. CIN is based in New York and has been covering the industry since 1978.

Cruise Business Review is one of the major and longest running publications in the cruise shipping sector. This year we celebrate our 25th anniversary. We closely monitor and meticulously analyze the development of this global industry. Cruise Business Review is published three times a year in English; as an added feature, some of the articles are now also available in Chinese.
Daily news service is provided at www.cruisebusiness.com

CruiseTimes provides readers with unbiased news stories to include: insight on ports and destinations, interviews, new vessel preview and reviews, refurbishments, marine operations, hotel operations, onboard experience, company profiles, technical reports and many more interesting features. It is dedicated to journalistic objectivity.
Its mission is to provide fresh, interesting and concise features encapsulated in a high quality publication which excites its readers whilst providing content which keeps their attention from cover to cover.
CruiseTimes first issue will be produced in July 2016 and second issue will be produced in November 2016. The aim is to publish quarterly from 2017 onwards.