DP World Limassol - Cyprus
History
With Headquarters in Dubai and EU Regional Office in London, DP World is a leading enabler of global trade and an integral part of the supply chain.
• We operate multiple yet related businesses – from marine and inland terminals, cruise terminals, maritime services, logistics and ancillary services to technology-driven trade solutions. 
• We have a portfolio of 77 terminals in 40 countries across six continents with a significant presence in both high-growth and mature markets. 
• We aim to be essential to the bright future of global trade, ensuring everything we do has a long-lasting positive impact on economies and society. 
• Our dedicated team of over 37,000 employees cultivates long-standing relationships with governments, shipping lines, importers and exporters, communities, and many other important constituents of the global supply chain, to add value and provide quality services today and tomorrow. 
Mina Rashid Cruise Terminal is spread across 2 million sqm and is currently equipped to handle 7 mega cruise vessels / 25,000 passengers simultaneously. It has been voted the Middle East, World's Leading Cruise Port (7th consecutive year) at the World Travel Awards.
DP World's third cruise terminal, Hamdan bin Mohammed Cruise Terminal at Mina Rashid in Dubai was inaugurated in 2015. It is the world's largest single, covered cruise facility capable of handling 14,000 cruise passengers a day.
The on-going expansion plans will enable Mina Rashid to include a world class recreational area to reflect Dubai's strong cultural heritage, further strengthening Dubai's position as the leading regional cruise hub and integrating the Mina Rashid waterfront back into the local community.
Profile
The DP World Limassol multipurpose terminal's activities, comprising of three multi-purpose quays, include break-bulk, general cargo, Ro-Ro, oil & gas services and the brand new passenger terminal. DP World Limassol will also be a stable, secure and responsible environment for transit hub cargo/cruise itineraries with destinations in the eastern Mediterranean Sea.
As in all locations where DP World operates, DP World Limassol is a part of the local community and has a growing workforce, building our team and providing new job opportunities as we look forward to formally assuming control in 2017 onwards.
• A modern terminal, with intergraded services and a capacity to handle over 2,000 passengers and the ability to accommodate the latest Cruise Ships , enables the Port of Limassol to meet the expectations of the industry. With draft up to 11m-tide free and favorable weather conditions thought out the year the Port of Limassol will is ready to take it's cruise role in the region.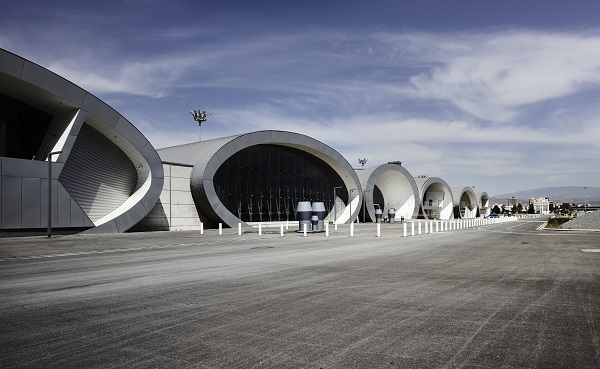 DP World Limassol News Cruise Terminal.
7 New Passenger Terminal pods-internal area of 7000 sqm 
24/7 Availability
3x400meter berths available
Berth allocation
Short distance to Limassol City
Integrated & high Quality Services, dual purpose Home & Day call capability
30 meter quay apron for staging excursions and supplies to the Cruise vessels. 
Availability for Turnaround calls with 2 international airports within less than 1 hour drive: 
Larnaca International airport 67 km 
Paphos International airport 59 km
We are incredibly proud that DP World Limassol is a Port of choice for our cruise line customers.
Organisation Chart
General Manager--> Assistant to General Manager/Administrative Officer
Finance Manager
Operations Manager
Commercial Manager
HSSE Manager
Engineering Manager
Human Capital Manager
IT Manager
Philosophy
Vision • Purpose
• Vision: To Lead the Future of World Trade
• Purpose: To Add Value, Think Ahead and Build a Legacy.
Values
• Courage: We challenge, innovate and dare to be great. We embrace change and have the courage to do things differently.
• Respect: We believe in respect for all. We welcome and value a wide-range of opinions and ideas.
• Intelligence: We are in tune with global risks and opportunities. We provide a learning environment to help our people reach their full potential.
• Pride: We take pride in being a responsible global citizen. Together we make a positive difference to our world and our future.
• From our home base in Dubai, 
our reputation has been built on knowledge and experience.
• Today, the DP World name carries the expectation of service and satisfaction – an expectation we are happy to meet. 
• DP World continually strives to improve and enhance the services provided to our customers.
• We pride ourselves on being renowned for our customer commitment. We achieve that through operational excellence that provides industry-leading processes and systems so that our customers remain completely satisfied with our global portfolio and solutions.
As a responsible port operator we take safety of our customers and staff seriously and this is of the highest priority for us.