In just 40 minutes, we will go from o mtr above sea level in Motril to 800 mtr in Granada, using the ancient Arab trail that is now a modern highway. In our journey we will be able to see cliffs and natural passes between water and mountains. We will have a panoramic view of Sierra Nevada and at its slopes La Alpujarra on one side and Lecrín Valley on the other, all emblematic places with typical Andalusian charm. Granada, one of the cities  with the richest history and culture in the world, offers many interesting places to visit, among which we cannot forget the Alhambra Palace, Spain`s most visited attraction.
Motril enjoys a microclimete thast allows the growth of tropical fruits; in fact, average temperatures is above 20 C more than 300 days per year! The history of sugar cane is connected with the city of Motril, not just because sugar production has been really important in the past (it was called the sweet gold), but also because the Arabs brought sugar from the Far East, and helped its cultivation first towards the Canary Islands and the Americas.
Given its proximity to so may inviting places and the rich gastronomy of the area, the range of options at a relatively short distance in immense...admire the landscape of the Alpujarras, with picturesque villages such as Lanjaron, Orgiva, Pampaneira, Bubion or Trevelez, all of extreme beauty and with great gastronomical tradition. Even closer by are the coastal villages of Salobrena and Almunecar... a notable number of cellars with modern wines that are being internationally awarded... or you can also enjoy wonderful beaches, many of which are still undeveloped... 101 ways to enjoy Motril-Granada.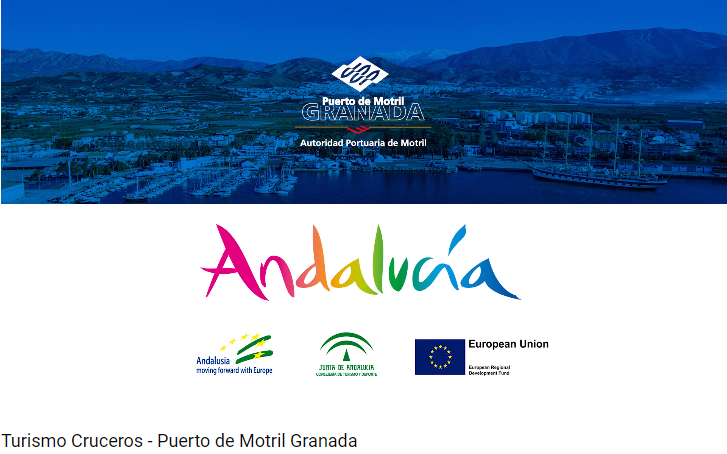 Motril is the heart of the Costa Tropical in Granada and protected from the cold wind coming from Sierra Nevada by Sierra Lújar summits and at the Mediterrean Sea shore and has a unending tourist possibilities. The Vega, the tropical and sugar cane crops and its special microclimate, with a mean annual temperature around 20 ºC and more than 320 sunny days p.a. cares the visitor.
The Alhambra is a Monumental Ensemble of Historical-Artistic Monuments created over more than six hundred years by cultures as different as The Muslim, the Renaissance or the Romantic culture. The view of the Gardens of the Alhambra, the sound of the wind blowing through the trees together with the sounds of the water, isolate us from the surrounding noise; and our visit becomes an unforgettable experience.

The Sierra Nevada, declared a Biosphere Reserve and Nature Reserve, is an area of striking beauty.This is nature in its purest state, with small lakes, Mediterranean woodland and rich flora and fauna.

The ski resort offers miles of ski slopes, wonderful facilities, all the pleasures of Granada cuisine and breathtaking panoramic views.

At the bottom of the Sierra Nevada, the province's capital city, Granada, with its strategic location, is the result of the fusion of western and eastern civilisations.The capital of the former Nasrid kingdom, the old city preserves the urban atmosphere with picturesque areas. The Alhambra, one of the most fascinating monumental sites in the world, dominates the city.

Discover all of the attractions that Granada and the Sierra Nevada has to offer.

The Granada Alpujarra boasts stunning scenery, including almond trees, vineyards and crops grown on terraces.

Due to the particularly hilly terrain, the towns have adapted to the uneven land, which is why they are built spaced out and facing south, to make the most of the gentle Mediterranean climate.The cobbled, winding streets are ideal to go for a stroll and breathe in calmness and tranquillity.Time really does seem to have stopped in the Alpujarra.

One of the main towns in the region is Lanjarón, also known as the Puerta de la Alpujarra. It is the perfect spot to relax in the mineral-medicinal waters.There is also Órgiva, distinguished by its Moorish style.

The Balcón de la Alpujarra, formed by the whitewashed villages of Cañar,Soportújar and Carataunas, and the Barranco de Poqueira, home to the towns of Pampaneira, Bubión and Capileira, are a must-see in this region.

Cuisine in the Alpujarra mainly features meat and cured meat, especially the ham from Trévelez. This town is famous for being the highest municipality in Spain, as well as its typical Moorish pastries and cakes.

Discover all of the beauty of the towns in the Alpujarra region.

For more information: www.turismomotril.com  www.andalucia.org

 
Tourist Information
| | |
| --- | --- |
| Local Population | 60.500 |
| Time (GMT+/-): | UTC+1 |
| First language: | Spanish |
| Second language: | English |
| Currency: | Euro € |
| Banking hours (morning): | From 08:30 a.m to 14:00 p.m |
| Banking hours (afternoon): | Close |
| Credit cards: | Yes |
| Accepts Travellers Cheques: | No |
| Shopping hours (morning): | From 10:00 a.m to 13:30 p.m |
| Shopping hours (afternoon): | From 17:00 p.m to 20:30 p.m |
| Public holidays: | 1,7 January; 28 February; 28,29 March; 1,3 May; 24 June; 15 August;12 October; 1 November; 6,9,25 December |
| Shops are open on Saturdays: | Yes |
| Shops are open on Sundays: | No |