Shore Excursions Programme - Options available:


Friday, 26 May 2023
1. Old Corfu Town, Danilia Village and Ambelonas Vineyard (7 hours)
"CULTURAL AND GASTRONOMIC TOUR"
The tour will start with a slow-paced walking tour in Corfu Old Town which is the perfect way to discover the fascinating history of the Island and observe the historic, cultural, and architectural footprints of the Venetians, French and British who shaped the unique character of this medieval town.
The second stop will be Danilia Village which is a replica of a traditional village setting, a nest of authentic and unspoilt greenery of corfiot colours. Welcome drinks will be offered at the entrance of the village and afterwards you will be guided for an hour by a local guide to learn about the history of the family that created this stunning place.
The last stop will be Ambelonas Corfu Vineyard. Ambelonas is a wonderful vineyard located 6 km from Corfu Town on a hill with natural wild vegetation and panoramic views of Central Corfu. The total area is about 74.000 sqm of which an area of about 18.000 sqm is a newly planted vineyard. Their wine is produced by the traditional methods and is aged in oak barrels.
Programme:
9:30  Departure from the hotel
10:00  Slow pace guided tour of Corfu
11:30 Travel to Danilia Village
12:00 Tour of Danilia Village
13:00 Departure to Ampelonas Vineyard
13:30  Welcome from the host and a small introduction to local cuisine
14:00 Lunch at Ambelonas with Corfiot dancers
16:30 Departure back to the hotel
17:00 Arrival at the hotel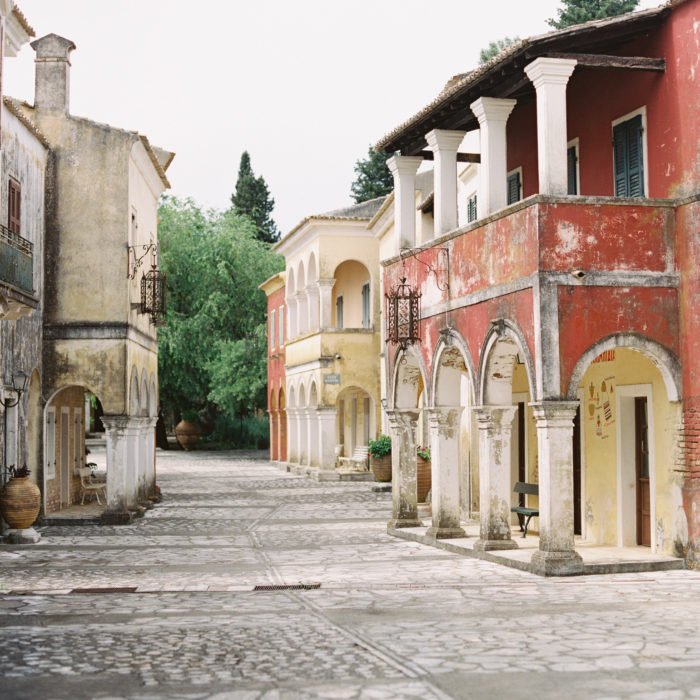 Taste of Culture: Cultural and Gastronomic Tour
Comfortable shoes, clothes and hat
2. Corfu Port, Palaiokastritsa, Monastery of Virgin Mary and Sea Caves (8 hours)
Enjoy a day in one of the most beautiful spots of Corfu Island, Palaiokastritsa, famed for its crystal-clear waters against a backdrop of green hills, sea caves and a multitude of little bays. They are all nestled beneath the folds of steep verdant slopes of olive groves, cypress trees and citrus orchards. Apart from the natural beauty, the historical sights won't let you down, as there are many sights dating back to the Byzantine era. 
Palaiokastritsa is one of the most popular beach resorts in Corfu and is known for its particularly beautiful coastal scenery which winds around a series of small bays. As a resort it's long and spindly, clinging to the main road which terminates at Palaiokastritsa Monastery of Virgin Mary. It is one of the most important religious monuments on Corfu as well as the most visited religious site on the island.
Palaiokastritsa area consists of six small coves and beaches with the beach of Agios Spyridon, which is set to be the most famous, biggest and crowded of all. It is a well-organized beach with sun beds, umbrellas and canoes for rent. There is an organized port where you will join a boat tour to visit several lovely bays and explore the nearby coves and caves, all great points for diving and snorkeling. Natural geological formations, combined with the minerals in the ground and natural sunlight, give life to amazing forms, colours and optical illusions. After your boat trip you will be given free time to enjoy swimming before your lunch in one of the most stunning places of Palaiokastritsa.
Programme:
09:00 Departure from the hotel
09:30  Corfu Port visit
10:15  Departure to visit the Monastery
11:o0  Tour of the Monastery at Paleokastritsa
12:30   Boat trip to the Sea Caves
13:45  Lunch at Vrachos Restaurant at Paleokastritsa
15:30  Travel to Kumquat local distillery
16:00  Kumquat local distillery tasting and shopping
16:45  Departure back to the hotel
17:30  Arrival at the hotel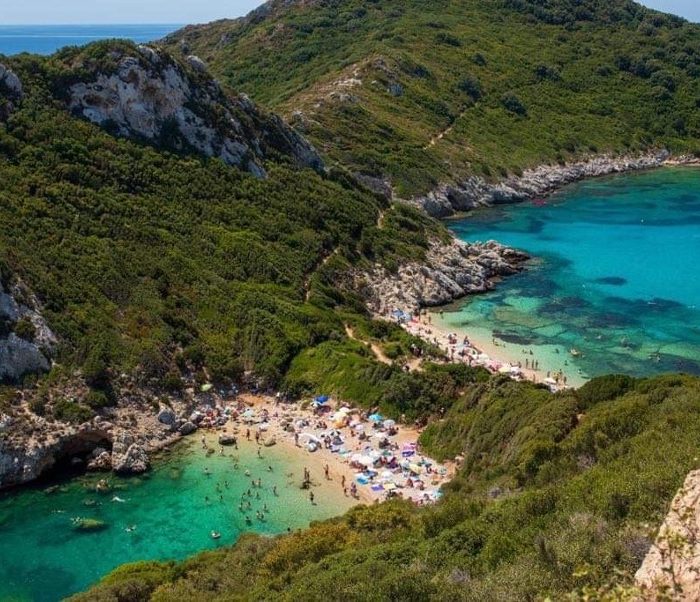 Photo: Palaiokastritsa Island 
Duration: 8 hours approx.
Experience activity: Comfortable shoes and clothes, and a hat for the sun and sunscreen. Swimsuit, towel
3. Corfu Town Historical Tour (6,5 hours)
If your wish is to discover and feel the pulse of the Old Corfu Town while enjoying an exciting walk through its landmarks and discovering the rich heritage that it carries, the Corfu Historical Walking Tour is the choice that will make your "wish come true"! 
Taking a walk-through Corfu Town is like taking a walk-through history. Great empires and civilizations have passed from here leaving their stamp and influencing the soul of Corfu. It's all there for you to discover and find out more about. 
Follow in the footsteps of the Venetians, British and French, who left their cultural and historical marks and shaped the character of this unique town. Peel back the layers of the city's multicultural influences and discover this medieval city gem, together with all its little historical secrets.
Programme:
09:30 Departure from the hotel to Corfu old Town
10:00 Guided tour in Corfu old Town
13:00 Stop to taste local products such as kumquat liqueur, kumquat sweets, fig pie and caramelized almonds, and free time to explore Corfu's old Town or to buy souvenirs
14:00 Lunch at a traditional Tavern in the Old Corfu Town
16:00 Departure back to the hotel
16:30 Arrival at the hotel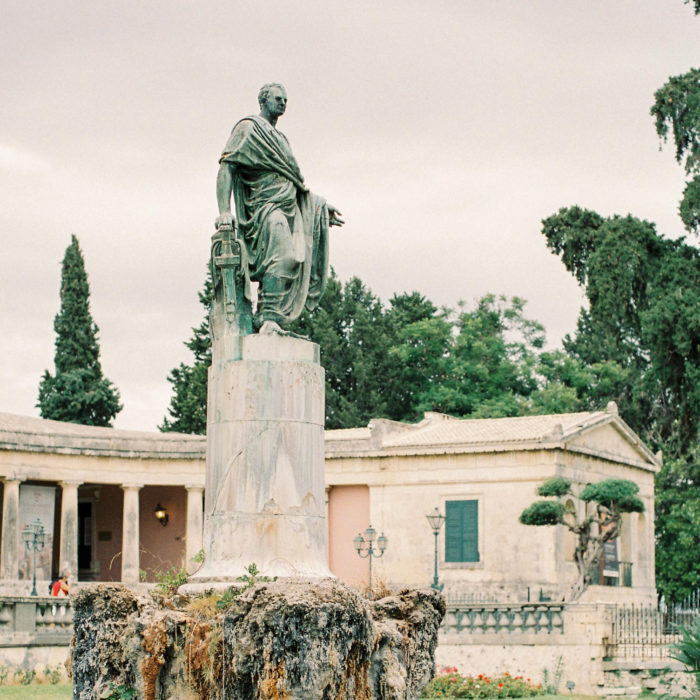 Comfortable shoes and clothes
4. Discovering the Charm of Corfu: A Journey to Historic Old Town (3,5 hours)
Discover the charm of Corfu on a guided walking tour that takes you through the heart of the Old Town. Our knowledgeable guide will lead you through the traditional streets and alleys, where you'll discover the rich history, culture, and architecture of Corfu. 
As you stroll through the Old Town, you'll be surrounded by centuries-old buildings that have been lovingly preserved to showcase their unique character. Our guide will point out fascinating historical and cultural landmarks along the way, bringing the city's past to life with stories and anecdotes.
One of the highlights of the tour is the architecture of the Old Town. You'll see influences from the Venetians, French, and British who once inhabited the city and left their mark on its buildings and monuments. The narrow streets, elegant mansions, and charming squares will transport you back in time to a bygone era.
This tour is the perfect way to experience the best of the city, while at the same time learning about its unique culture and history.
Programme:
09:30 Departure from the hotel
10:00  Slow-paced guided tour in Old Corfu Town
11:30  Stop to taste local products such as kumquat liqueur, kumquat sweets, fig pie and caramelized almonds, and free time to explore Corfu old Town or shop for souvenirs
12:00 Free time
13:00  Departure to the hotel
13:30  Arrival at the hotel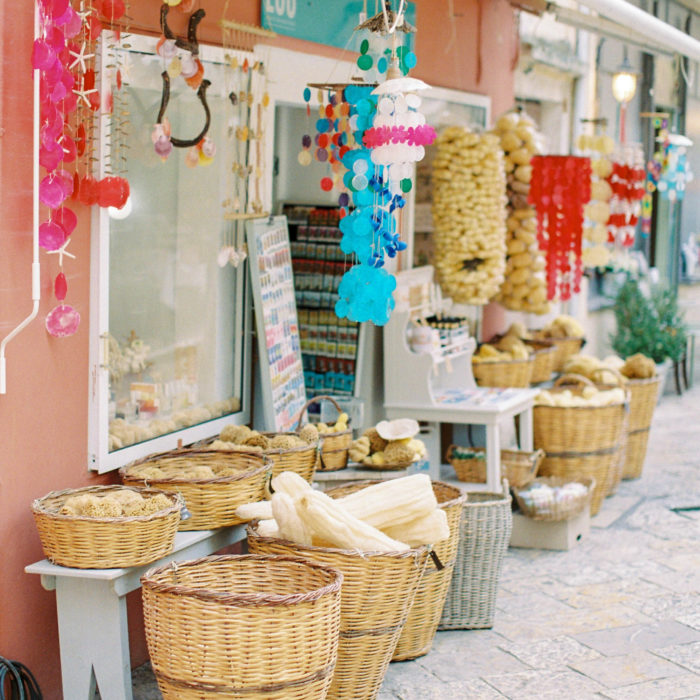 Comfortable shoes, clothes and a hat