The 43d MedCruise General Assembly begins on Wednesday 13 November in Alanya Turkey with esteemed guests and MedCruise members expected to discuss the latest developments of the cruise sector and the implications and prospects of cruising in the Med and its adjoining seas.
Highlights of the program include:
A Ports & Cruise Lines Session discussing the "MedCruise Port Finance Study". Chaired by MedCruise secretary general Cruise Lines executives and General Assembly participants will discuss the ways that cruise ports finance the essesential infrastructure developments and plan to accommodate
The "Cruising the East Med" Ports & Cruise Lines Session Chaired by: Stavros Hatzakos MedCruise President and with the participation of Haluk Sayman Alanya Cruise Port Claudius Docekal Azamara Club Cruises Erkunt Oner Tura Turizm Rob Roberts Princess Cruises Justin Poulsen Holland America Line and Thomas Rucht TUI Cruises
The "Challenges and Prospects for the Cruise Sector In the Med" Ports & Cruise Lines Session chaired by: David Selby Travelyields Consulting Ltd with the participation of Russell Daya Disney Cruises Sander Groothuis Windstar Cruises Mark Robinson Intercruises Minas Myrtidis Norwegian Cruise Line and Miguel Reyna Royal Caribbean Cruises.
In line with the MedCruise tradition the associations members and associate members will have a first class opportunity to discuss the developments in the region while they will also devote time in B2B meetings with cruise lines executives.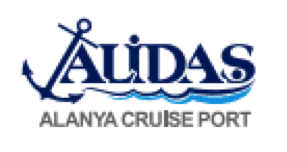 The 43th MedCruise General Assembly is hosted by Port of Alanya one of the more than 100 ports that are members of MedCruise.
---
Set up in Rome on the 11th of June 1996 MedCruise is the Association of Mediterranean Cruise Ports.
MedCruise mission is to promote the cruise industry in the Mediterranean and its adjoining seas. The Association assists its members in benefiting from the growth of the cruise industry by providing networking promotional and professional development opportunities.
Today the association has grown to 72 members representing more than 100 ports around the Mediterranean region including the Black Sea the Red Sea and the Near Atlantic plus 30 associate members representing other associations tourist boards and ship/port agents.
---