After six months of cruising suspension, the first cruise ship to welcome passengers in Greece, TUI's Mein Schiff 6, approached the Port of Heraklion on September 11, 2020.
The passengers arrived in Heraklion with 4 dedicated charter flights from Germany on Sunday September 13, to embark on the first of a series of 7 cruises that will start every Sunday from Heraklion and will include Piraeus and Corfu as the next ports of call.
The agreed procedures to identify, isolate and tackle a suspected COVID-19 case have been based on both the port's and the ship's contingency plans and fully comply with the National and European Health Protocols.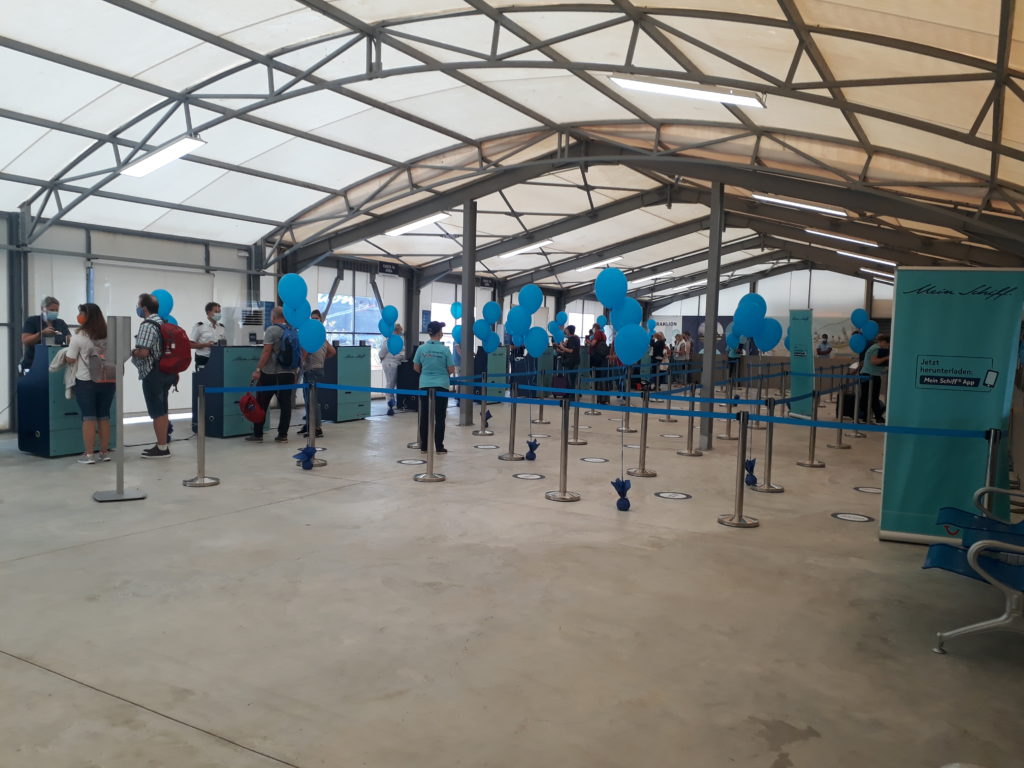 The arrival of Mein Schiff 6, one of the world's largest cruise ships, owned by one of the world's most important cruise lines, TUI Cruises, is a vote of confidence for the executives and the staff of Heraklion's Port Authority SA, who for several weeks had been tackling multiple issues in order to safely accomplish the first turnaround call for a Greek port in a time of a pandemic.
TUI's choice comes as a reward for Heraklion's Port efforts and points the way to other cruise companies to undertake a similar strategic move/choice.
For all of us, at Heraklion Port, the mooring of Mein Schiff 6 is both a certification and a distinction for the strict health protocols which were consistently prepared and implemented, for Heraklion to become the first and the safest cruise port in Greece.