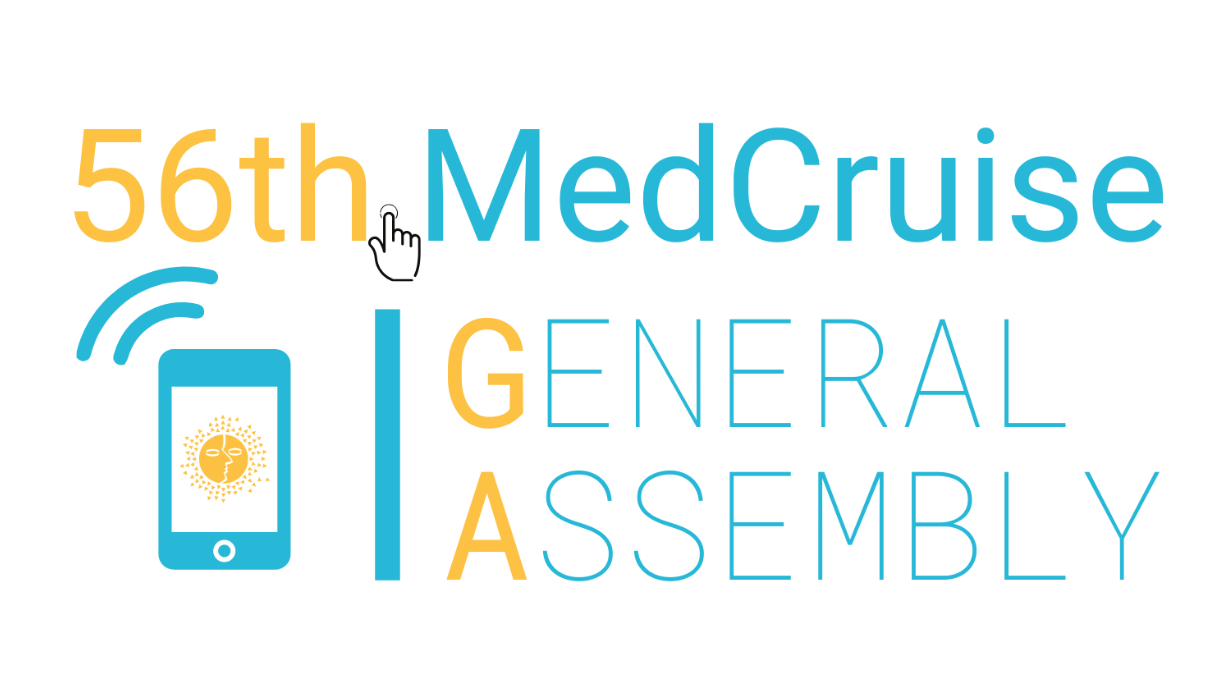 56th MedCruise Online General Assembly
According to our President's communication from the 1st of May,
due to the postponement of the MedCruise General Assembly scheduled for May 2020 in Palamós – Costa Brava, the BoD agreed a Presidency proposal of having online sessions such as the

Internal Matters, Trends in the Med presentation and other panels

composed by industry experts. 
Hence, please be informed that the
56th MedCruise General Assembly 

will take place online
, as follows: the 137th BoD meeting on Tuesday the 26 May 2020 at 12.00 CEST and the Internal Matter Session on Wednesday the 27 May 2020 at 10.00 CEST. The next webinar would be the Trends in the Med session during the first week of June. Other webinars will be organized during the month of June. 
Programme*
*Note that the time on the Preliminary Programme is set in Central European Summer Time (CEST) which is 2 hours ahead of 
Coordinated Universal Time
 (UTC).
If you have any questions 
about your local time zone or similar, do not hesitate to contact the Secretariat team at any time. We are always at your disposal.