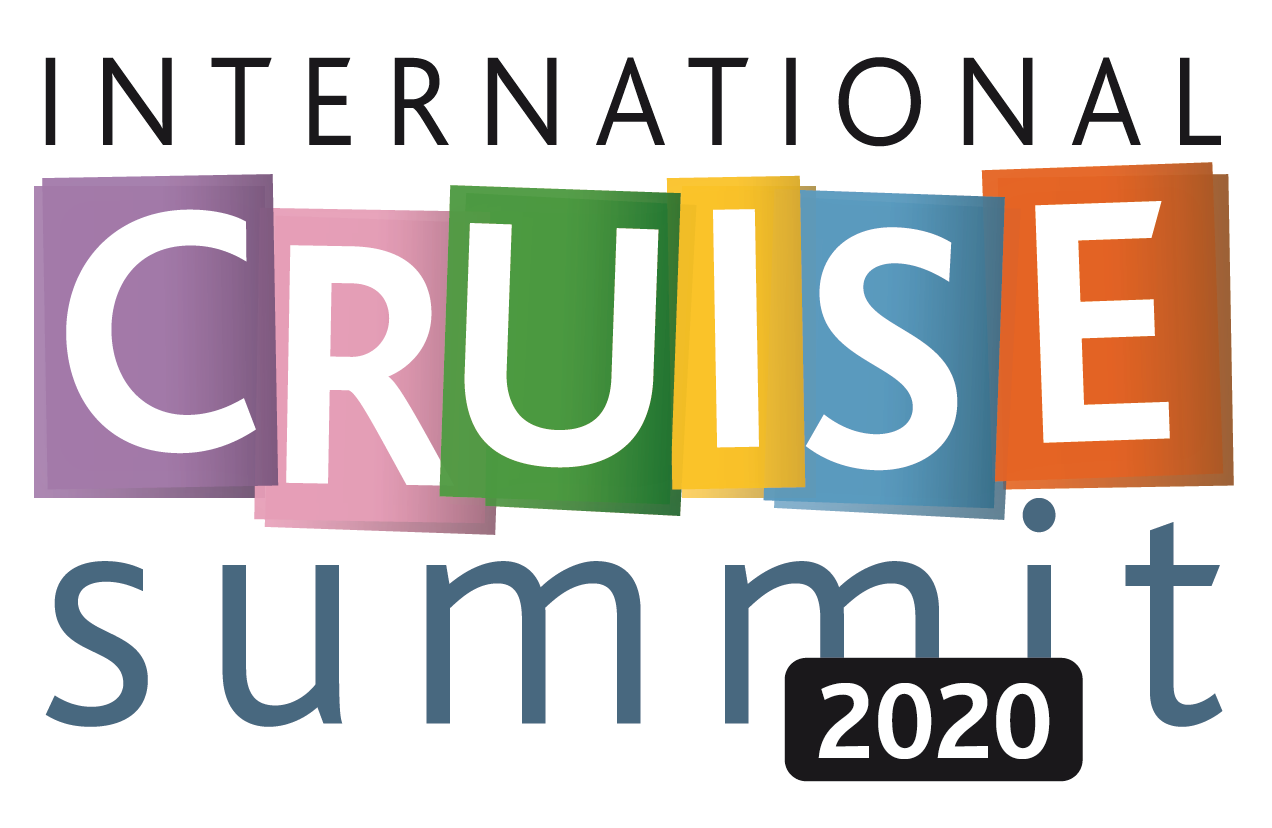 International Cruise Summit
MedCruise will be attending the International Cruise Summit that will take place in Madrid, Spain, on 1-2 December, 2020. Delegates will be able to participate, for the first time "live, both in person or online", it being a new, "hybrid" event.
MedCruise sponsors the Presidents and CEO's panel and several members and Associates of MedCruise will be speakers and/or moderators at the event. 
Registration for the event is now open. Register here
The International Cruise Summit is one of the most well-known and widely attended cruise industry events throughout Europe, North Africa and the Middle East, taking place every year in Madrid, Spain. It has grown is stature over the last decade, as it covers all aspects of the industry, with the content being delivered in a variety of ways – panels, interviews, informal chats and quizzes, as well as presentations.
This year the event brings together no less than seven cruise line CEO's/Presidents/Managing Directors from the US and Europe, and MedCruise is the Sponsor of this exclusive session: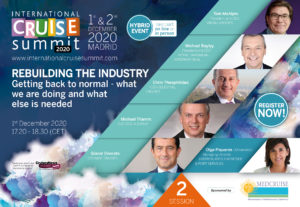 1st December 17.20 – 18.20 Session 2 REBUILDING THE INDUSTRY – GETTING BACK TO NORMAL – WHAT WE ARE DOING AND WHAT ELSE IS NEEDED
Moderator: Olga Piqueras, Managing Director INTERCRUISES SHORESIDE & PORT SERVICES
• Tom McAlpin, President and CEO VIRGIN VOYAGES
• Michael Bayley, President and CEO ROYAL CARIBBEAN INTERNATIONAL
• Chris Theophilides, CEO CELESTYAL CRUISES
• Michael Thamm, CEO COSTA GROUP
• Gianni Onorato, CEO MSC CRUISES
Sponsored by MedCruise

As well as the above, there will be four panel sessions featuring a wide range of senior industry executives, tackling subjects such as what ports and destinations can learn from where cruising has already started up again in Europe, what the key sales and marketing messages should be for travel agents to bring consumers back, what shore excursions might look like in the future, plus a special panel dedicated to small ship cruising.
In addition, the summit will also feature a range of presentations including but not limited to :- The search for a vaccine, from one of the worlds to 10 most influential immunologists, what it takes to keep a brand new megaship functioning during lay-up, and also how we can all maintain our resilience during challenging times, using the explosion at Beirut Port on August 4th as a case study, where a cruise ship unfortunately capsized and where the city is starting to rebuild itself. The full programme and registration details can be found at www.internationalcruisesummit.com. The times listed are Central European Time.
MedCruise members speakers: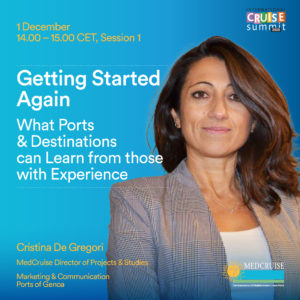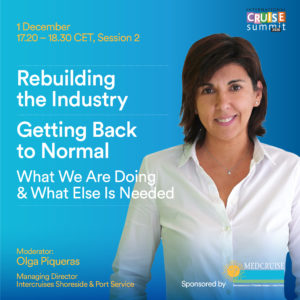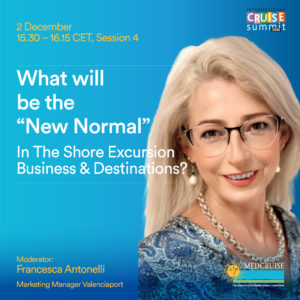 Organized by: