International Cruise Summit
MedCruise will be attending and Sponsor of the International Cruise Summit that will take place in Madrid, Spain, on 1-2 December, 2020.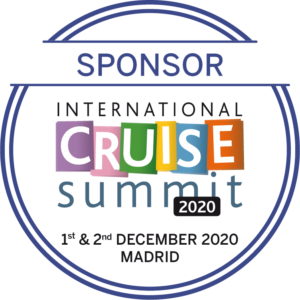 This is the only forum of global knowledge about the worldwide cruise industry to be held in europe on an annual basis. We are witnessing a significant increase in the cruise business and every year the industry demonstrates that it is one of the driving forces of global tourism.
The present and future of the worldwide cruise industry.
This year, more than ever, ICS is the place to be to discuss and analyse the unprecedented present and future of the worldwide cruise industry.
ICS 2020 Madrid is going to be the most important cruise conference in Europe and will unite the high-level international professionals from every sector of the cruise industry.
If you are looking for a general analysis and overview of the cruise industry, this is the event you cannot miss. This year we are addressing vital topics and tackling the great challenges that have affected our industry during 2020 and evaluating solutions.
We are expecting substantial participation, showing the strength and the resilience of the cruise industry worldwide and reinforcing the commitment of all cruise companies.
More info: www.internationalcruisesummit.com
Organized by: