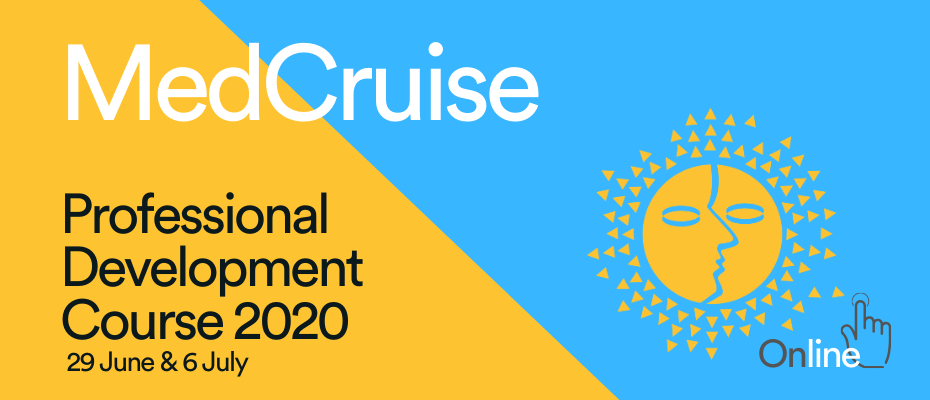 Professional Development Course 2020 (PDC'20)
HOW TO BE AN EFFECTIVE CRUISE PORT EXECUTIVE
CRUISE INDUSTRY – COMMERCIAL | 2 SESSIONS | 1,5 HOUR EACH
_________________________________________
The days and time:
1st session on June 29 at 15.00 CEST, note that: this time has been selected because of speakers connecting from USA. MedCruise PDC'20 speakers Information
2nd session on July 6 at 10:00 CEST.
Topics to be covered in the two sessions:
How to be an effective cruise port executive. How to best organize yourself and your team to promote your port and prepare the most effective cruise operations.
How to conduct business post COVID-19. We all needed to adapt the way we work and communicate during COVID-19. Moving forward what will be the friendliest and effective manner to conduct business?
Top 10 ways to conduct efficient cruise marketing and communication for ports and destinations. Even before COVID-19 there was a need to evaluate traditional marketing and communication practices. How can ports and destination professionals do this in the future?
How to get the best results when attending cruise events. Do you have a strategy for each event? What to prepare before attending events? How can you measure your ROI?
Towards a digital commercial environment. Plan your "Non presence" commercial activities. Digital tools, effective video meetings, planning…
Speakers: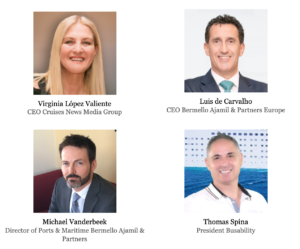 1-      Virginia López Valiente. CEO Cruises News Media Group. Organizer, moderator and expert in marketing and communication. Based in Madrid.
2-      Luis de Carvalho. CEO B&A Europe – Cruise destination development  and destination marketing expert. Based in Copenhagen.
3-     Michael Van der Beek. Director, Ports and Maritime at Bermello Ajamil & Partners, Inc. – Port and maritime management expert. Based in Miami 
4-     Thomas Spina. President of Busability. Cruise industry and port operations expert. Based in Miami
Organized by: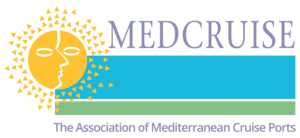 Hourly Schedule
June 29, 2020
15:00

-

17:00 (CEST)

1st session

this time has been selected because two relevant speakers from the USA will be incorporated to this session.
July 6, 2020
10:00

-

12:00 (CEST)

2nd session