Seatrade Cruise Med 2020
The forthcoming Seatrade Cruise Med edition will be hosted by MedCruise member Port of Malaga. The two-day event will take place on 16-17 September 2020 at Palacio de Ferias y Congresos de Málaga – FYCMA- (Trade Fair and Congress Centre of Malaga).
This major cruise event focuses on the Mediterranean, offering an excellent opportunity for all members of our Association to promote themselves in the industry, while at the same time highlighting the fact that the Med and its adjoining seas are regions made for cruising.
Once again, in 2020, the MedCruise family is proud to show up the united and jointly shape of the future of cruising.
MedCruise will hold its 57th General Assembly on 18 September 2020. Due to elections, this will be a long GA and only for members.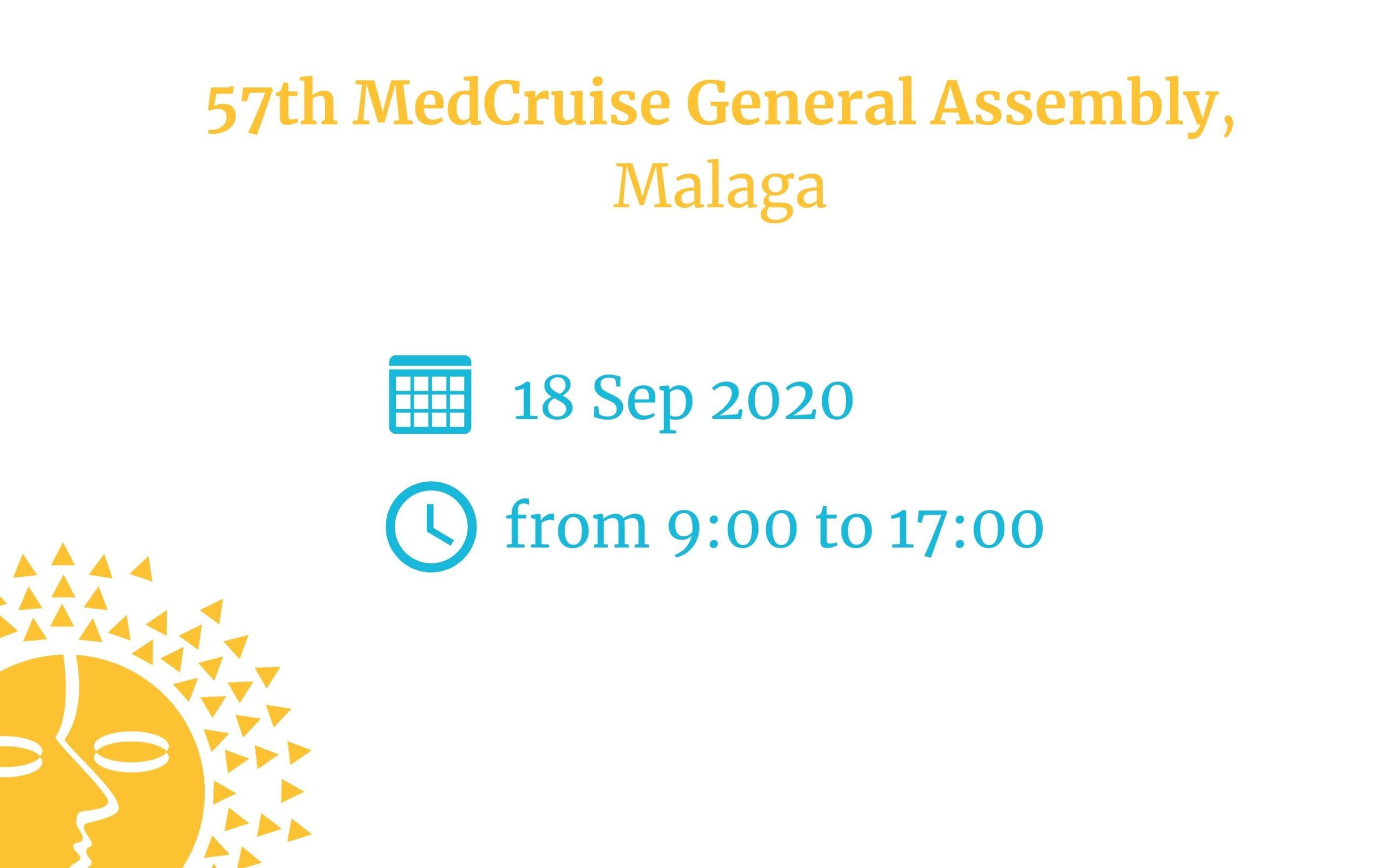 Therefore, the excursions are planed to be on Saturday morning, September 19, 2020.
Option A: Málaga on foot (City center, half day excursion, morning)

Option B: Caminito del Rey

 (The Kings's Little Pathway. 9-17h approx) > See Link
The tradicional MedCruise VIP & Seatrade Cruise Med Speakers' Dinner will take place on Tuesday, 14 September 2020.
About MedCruise Pavilion at STC Med Exhibition:
As in previous years all MedCruise members might exhibit inside the MedCruise Pavilion at Seatrade Cruise Med, enjoying preferential treatment in terms of location, centrality and cost of space.
The MedCruise rate for members exhibiting inside the pavilion is as follows. This is a 5% discount on the standard exhibition rate.
Recommended: Space only MedCruise early bird rate: € 432 per sq. m (Early bird rate ends April 30th, 2020)
Space only MedCruise full rate: € 470 per sq. m (from May 1st, 2020)
+ VAT (if applicable)
If you are new in MedCruise or you have never participated inside our Pavilion, please go to this link to discover how great it is: Seatrade Cruise Med & 53rd GA Lisbon, Portugal:https://spark.adobe.com/page/al0pCQG0EAvWI/
The Secretariat remains at your disposal should you require further information or assistance.