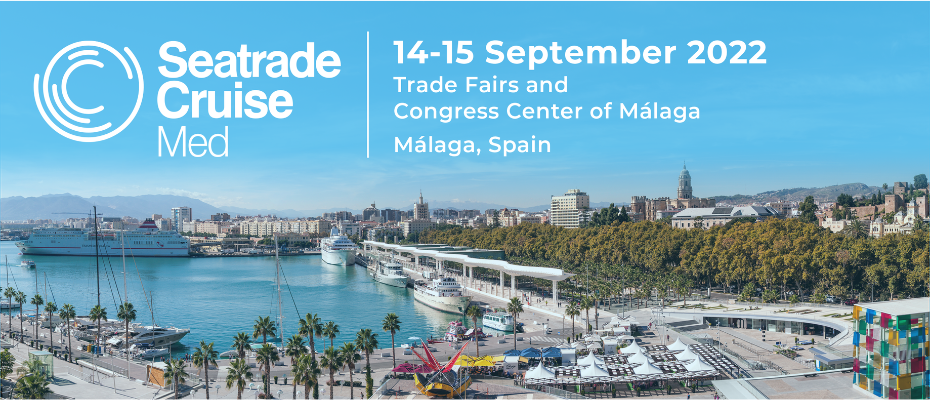 Seatrade Cruise Med
Exhibit inside MedCruise Pavilion
Our Association has initiated preparations for Seatrade Cruise Med 2022 to be hosted by MedCruise member port of Malaga.
The two-day event will take place on 14-15 September 2022 at the Trade Fairs and Congress Center of Malaga.
As in previous years all MedCruise members might exhibit inside the MedCruise Pavilion, enjoying preferential treatment in terms of location, centrality and cost of space.
For more information on how to exhibit inside the MedCruise Pavilion during Seatrade Cruise Med 2022, kindly follow the instructions below and the documents attached:

As the early bird deadline expires on 27 May 2022 at 5pm GMT, you are encouraged to send your booking form before the expiration of the deadline.

Important note:
The allocation of the individual stands inside the MedCruise Pavilion will be decided by draw during the forthcoming 60th MedCruise GA to be held 24-27 May in Costa Brava, Spain. The division of the Pavilion into individual stands is always carried out in such a way so that all MedCruise members are benefited in terms of location.