The BlueMissionMed Project's kick start meeting, hosted by the National Research Council of Italy (CNR) was launched in Venice on 26th of January 2023.
As a partner of BlueMissionMed, MedCruise was represented by its President, Figen Ayan and Secretary General, Nicky Guerrero.
During the event Figen Ayan delivered a partner's pitch presentation on behalf of the Association. The presentation not only described the key role of MedCruise in this initiative but also the many years that the Association has been committed to sustainability and its actions in this respect. From now on, MedCruise has a direct dialogue with the EU to have a say in the 2025 and 2030 European targets on creating a more sustainable planet.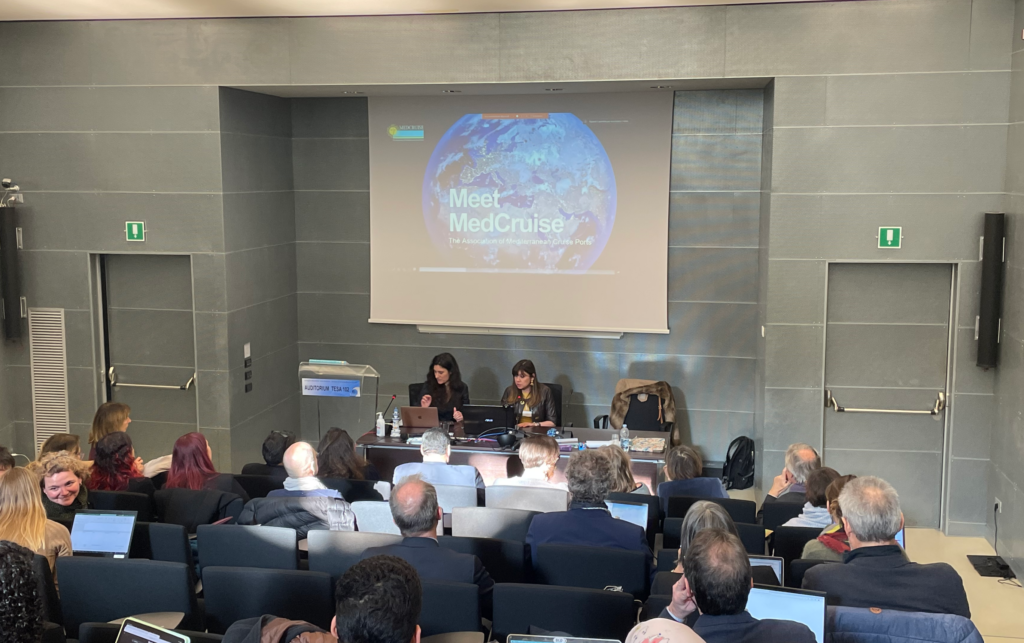 26 Jan 2023. BlueMissionMed Project's kick start meeting, Venice, Italy
The event provided the perfect opportunity for the President of MedCruise, on behalf of the Association, its Board of Directors and Members to meet the key team driving this project and the other partners involved. The information on the Association's activities, missions and goals was well received by the EU representatives and the other partners of BlueMissionMed project.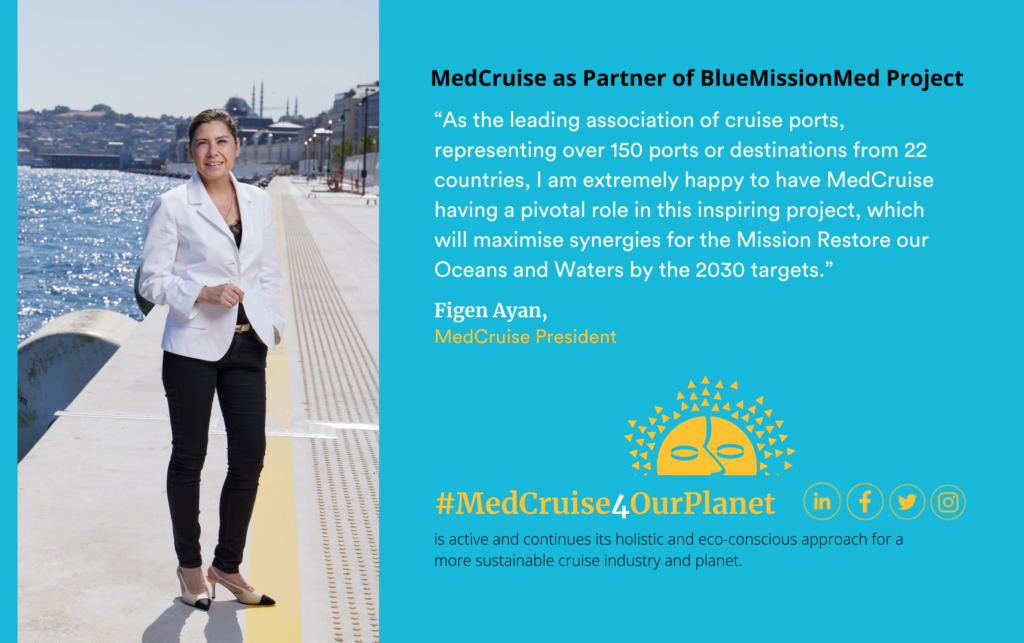 The EU Commission joined this inspiring project for maximising synergies within the targets of the mission "Restore our Oceans and Waters" by 2030. Many leading companies and NGOs will be acting as partners, as is MedCruise, to combine our efforts to create more sustainable ports in the Mediterranean.
As the leading association of cruise ports, representing over 150 ports from 22 countries, Medcruise will have a pivotal role from a destination perspective and will be a voice for these extremely important dialogues and partnerships on European Union and international levels.
About BlueMissionMed
The BLUEMED Initiative aims to advance a shared vision for a more healthy, productive, resilient, better known and valued Mediterranean Sea, promoting the citizens' social well-being and prosperity, now and for future generations, and boosting economic growth and jobs.
Among the seas surrounding Europe, the Mediterranean has no match when it comes to biodiversity and the links between human activities and the environment. It is changing fast in response to both natural and anthropogenic pressures. Climate change, growing maritime traffic and pollution, overexploitation of fish stocks and invasions of alien species are among the stressors placing the region at risk. At the same time, the Mediterranean's unique features provide major local opportunities for blue growth and jobs, ranging from fisheries to tourism.
The region's geopolitical complexity may represent a constraint on the development of blue economic growth: joint efforts are required to address common challenges. A global perspective, transnational and international cooperation, are essential to realize safe, secure and sustainable development for all by taking into account national priorities.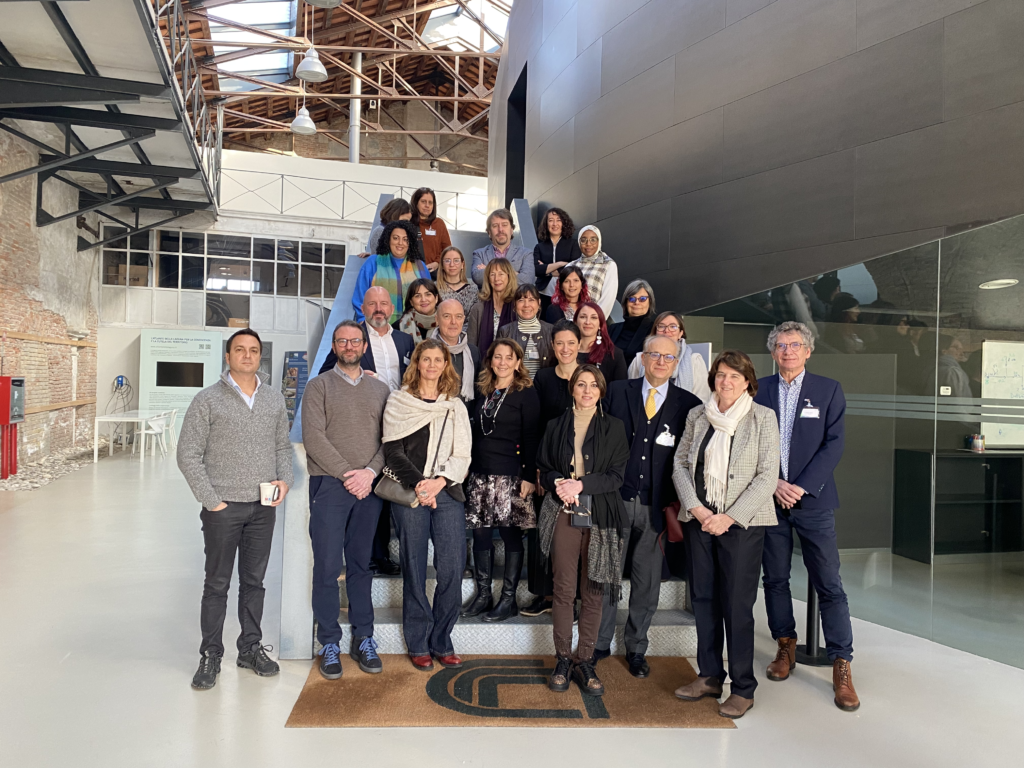 #MedCruise4OurPlanet #PortsTogether #MissionOcean #EUMissions #HorizonEU #sustainable # sustainability #collaboration #project