The Port of Cartagena is ready to restart cruise activity following the approval of the protocol for cruise traffic by the government of the Region of Murcia. This protocol provides the health and safety measures as well as the operating procedures for the resumption of cruising of national itineraries.
The guidelines have been developed according to the instructions received from the Spanish government and based on the recommendations of the World Health Organization, the EU Healthy Gateways, and the European Maritime Safety Agency.
Cruise lines planning an itinerary between Spanish ports will need to provide the Port Authorities of the ports in which they wish to operate the following documentation:
The itinerary it intends to follow, indicating the ports and dates of call.
The ship with which it plans to operate, indicating its identification number and general characteristics.
The health program approved by the ship's flag state and in accordance with this procedure, and all the foreseen protocols to prevent and mitigate health risks arising from COVID-19.
A declaration of responsibility by the shipping agent/cruise line with details of the following:

Insurance company covering healthcare and accommodation expenses of passengers or crew.
Agreement with health/medical centers in Cartagena for the treatment of COVID-19 patients.
Agreement with accommodations/hotels in Cartagena for asymptomatic infected passengers or crew that do not require hospitalization as well as close contacts (passengers and crew) having to quarantine, where they can receive meals and medical assistance.
In addition, upon cruise arrivals the following must be accomplished:
Cruise lines must include in the action and security protocols the measures of the regional legislation for the prevention of COVID-19, according to the existing alert level in the region and in each municipality receiving any possible tourist activity, complying with the hygienic and sanitary measures, maximum capacity limits, and other existing limitations, especially during the transport and movement of visitors, as well as for the access and permanence in places of interest.
SCTE Safe Destination Certification
The Port Authority of Cartagena obtained the Safe Destination Certification under the Spanish Tourism Quality System (SCTE) for the fulfillment of Advanced Good Practices to reduce risk transmission by COVID-19.
Promoted by the Ministry of Industry, Energy and Tourism and the State Secretariat of Tourism, this certification guarantees maximum security in the Cruise Terminal and public safety by controlling and coordinating the port services during a cruise call.
The port of Cartagena has implemented the required health measures to comply with the hygiene and health regulations put in place by the authorities, and therefore providing a safe and secure experience for passengers.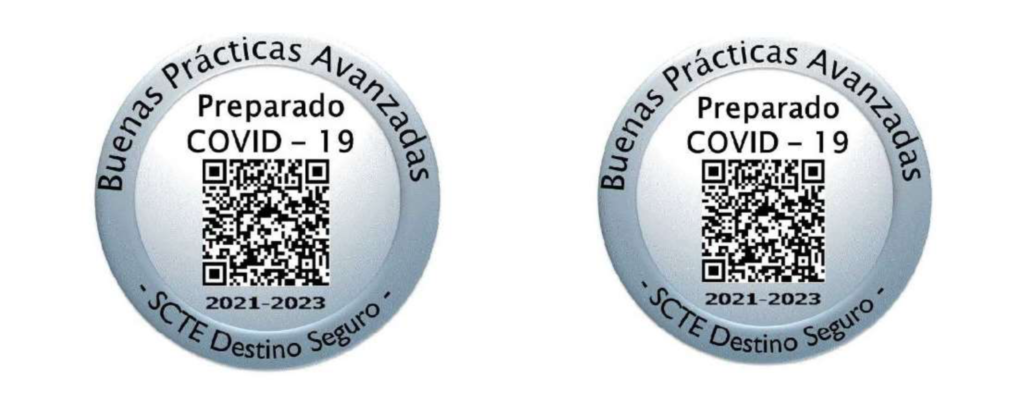 As a cruise destination, in the region over 230 establishments and facilities have certified as a Safe Destination, covering a wide range of companies and institutions engaged in the cruise industry: tourist attractions, guides, shops, restaurants, transportation, and many others.