The Professional Development Course itself on board is at no cost to the participants, the participant will have to cover just the cost of travel to Genoa and back from Naples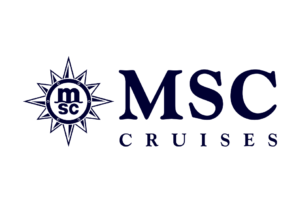 Thanks to the generosity of our sponsor, MSC, MedCruise is proud to offer the PDC 2024 completely free of charge to all participants, with no fees due for the course itself or for the voyage on board the MSC Fantasia. 
(a) Single occupancy cabin
(b) Full board available in buffet and main restaurant
(c) 'Easy' drinks package that includes: 
Selected classic or international cocktails
Non-alcoholic cocktails and mixed drinks
Spirits (whisky, vodka, gin, rum, tequila, brandy – one brand per type)
House wines (red, white, sparkling, rosè)
Draft beer Heineken and bottled beer Heineken
Soft drinks from the fountain, canned soft drinks, fruit juices by the glass and bottled
Bottled Mineral Water
Classic hot drinks (espresso, cappuccino, caffè latte, hot tea, hot chocolate) 
(d) MSC shall provide the "Browse Internet Cruise Package" Wi-Fi and internet service for all PDC guests.
All participants will have to bear the following costs:
Travel costs to the place of embarkation (Port of Genoa)
Travel costs from the place of disembarkation (Port of Naples)
Hotels in Genoa or Naples, in the case of not being able to arrive in time to board or to return home when disembarking.
Please note that embarkation times are mandatory.
Any extras not included during the stay on board, detailed in the section "what is included" section.
Any extras during the Shorex in La Spezia.