Resilience and unity were the key words of the most expected event of the cruise industry, held for the first time along the shores of the Black Sea, in Burgas, Bulgaria from 10th to 13th of October. 
The official opening of the 63rd MedCruise General Assembly took place in the new International Congress Center of Burgas, in the presence of numerous dignitaries among which were representatives of the Minister for Transport and Communications and Minister for Tourism of the Republic of Bulgaria and the Governor of Burgas Region. More than a hundred of delegates from port and associate members, cruise line executives, international and national press representatives and travel experts attended.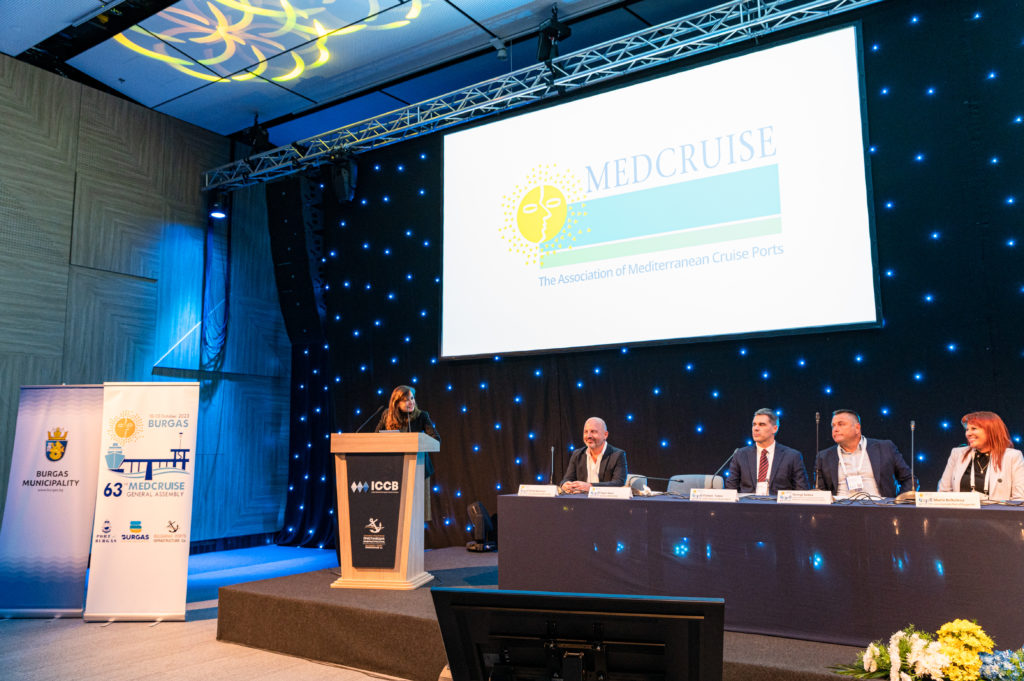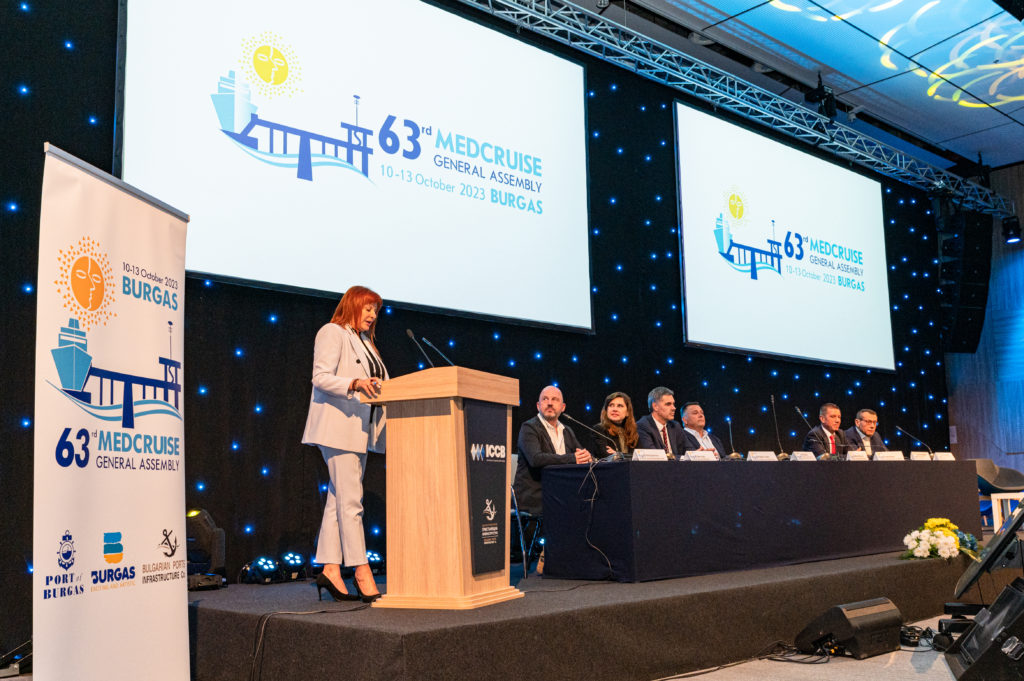 Figen Ayan, President of MedCruise "We have concluded another successful bi-annual MedCruise GA, on this occasion in Burgas, Bulgaria, which is a crossroads of history and culture for many and the harmonious bridge between Europe and the Black Sea. It meant a lot for MedCruise to conduct this GA here, despite all odds, and this General Assembly is reflecting exactly what our industry is strong for: resilience no matter what the storms and getting together even if we are far from each other. During MedCruise General Assemblies, we unite to show the way for peaceful days, we unite to get stronger, we unite to serve our industry better and I am proud that MedCruise, as the largest port association globally is the flagship for this resilience and community during the 63rdedition of the most expected event of the cruise industry again."
In her opening speech, Figen Ayan, President of MedCruise asked for a minute of silence, held as a mark of respect for "the natural disasters that touch our friends and their families in Morocco, Greece and some cities, people fleeing war zones by boat on the Mediterranean, right next to our homes, just to stay alive. And since Saturday, besides the war in Ukraine, we are facing and watching speechless the tragedy of war spreading to our friends in Israel and Palestine."
Regarding the rich program of panel sessions held during this General Assembly, port investment and development, the impact of geopolitical risks on cruise regions and ports, strengthening the cruise destination through port-city relation, developing a must-see destination for cruises, a presentation and analysis of the survey on onshore power supply and waste management led by MedCruise, the importance of Blue Mission Med for MedCruise, the Ealing Project – European flagship action for cold ironing in port, were among the large and diverse range of topics addressed to the delegates of this General Assembly.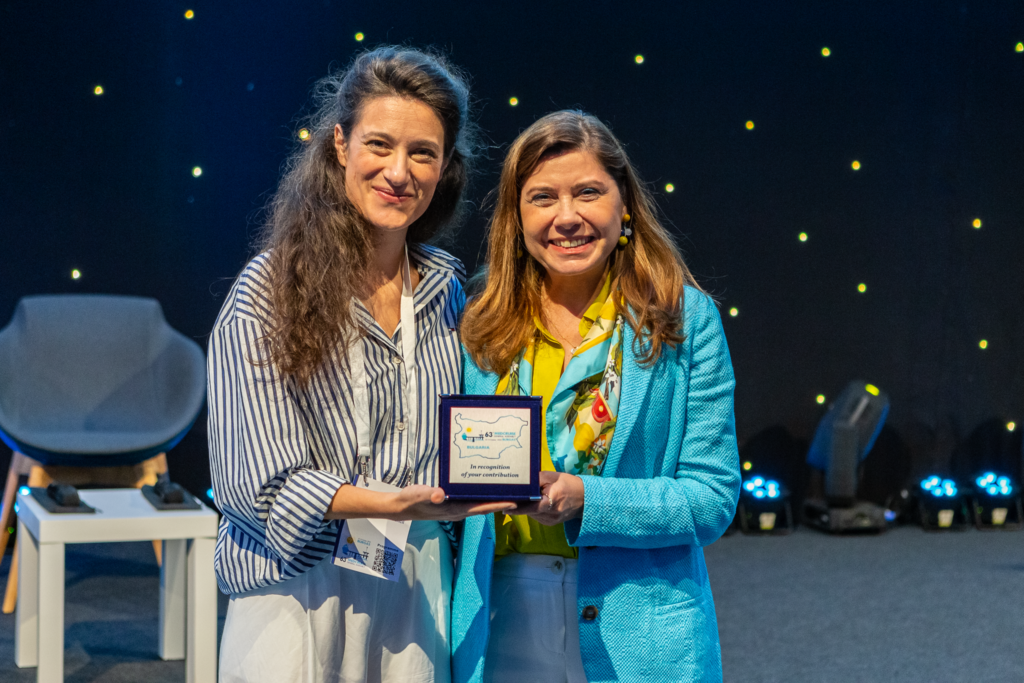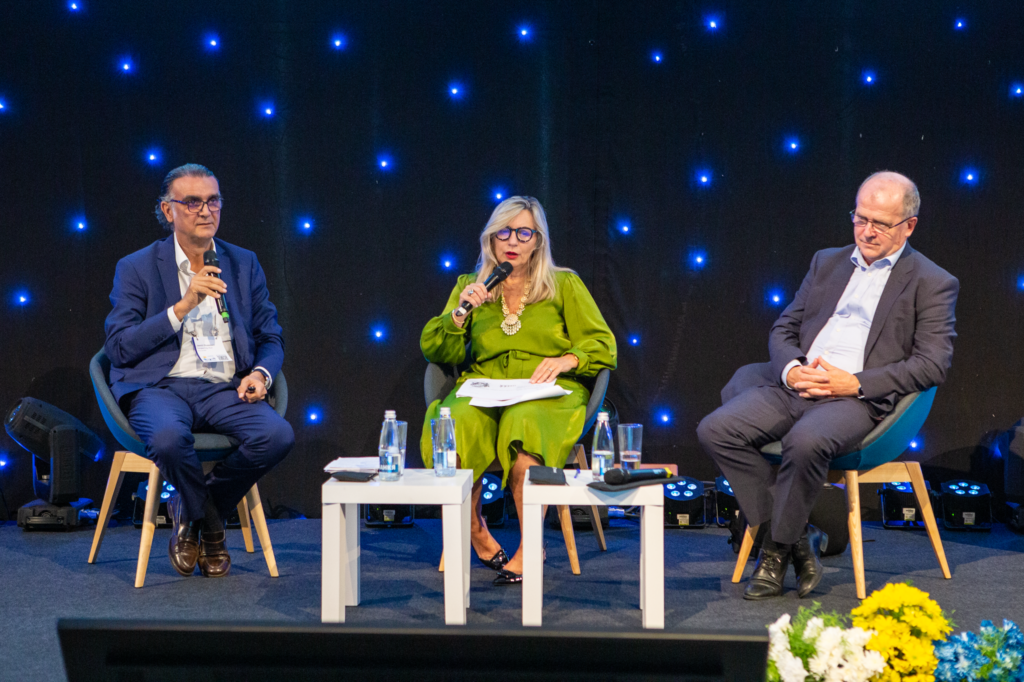 Collaboration and cooperation in the Med and beyond were also at the core of our sessions with the valuable input of various stakeholders from the cruise and maritime industry, which shared their own experiences on sustainability topics enriching the debates with cruise executives, moderators and panelists from different countries and companies:
AIVP – Association Internationale des Villes Portuaires, with an interesting case study from Port St John Canada,
The Port of Bergen, whose representative delivered a presentation about shore power and other measures to reduce the environmental impact of cruise ships,
The Institute of Anthropic Impact and Sustainability in Marine Environment and National Research Council for the EU funded BlueMissionMed project and how instrumental our association is for the EU targets and vice versa, regardless of members being made up of EU or non-EU ports.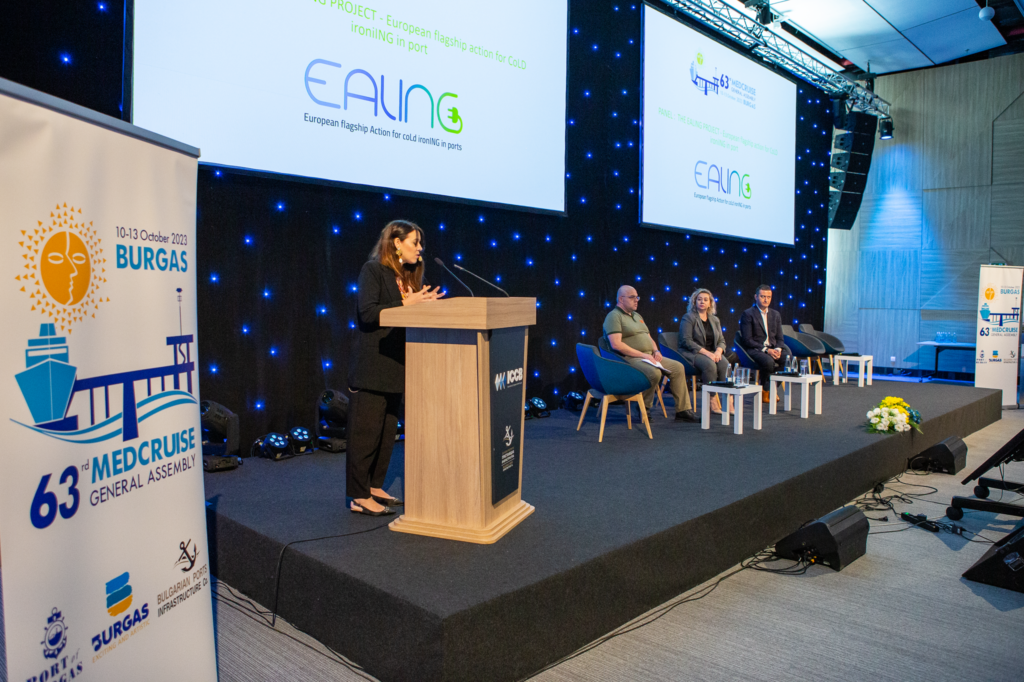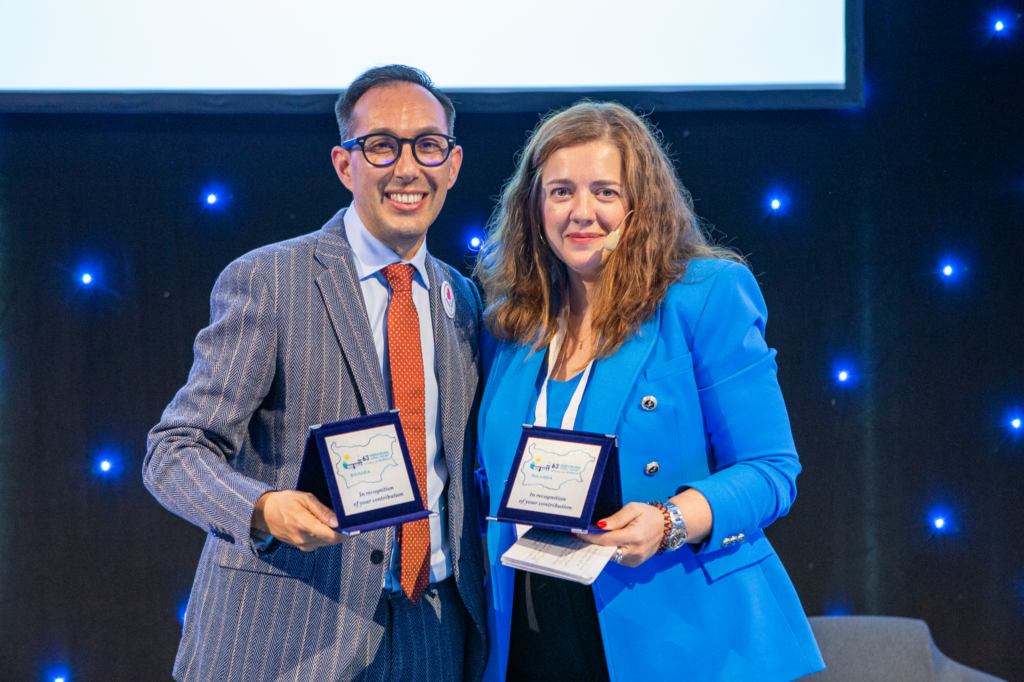 Two of our members also shared experiences on 2 topics, as different as they are essential for our ports' development: 
Carolina Navarro Corecher, from Fundacion ValenciaPort for a presentation of the Ealing Project, studies for the deployment of OPS in European Ports: "Ealing panel has provided real and useful examples of how the ports are addressing the challenge of adapting the infrastructure to be able to carry out On shore power operations, two ports, Constanza and Burgas have explained how they have developed these projects and how they have overcome GAPS and difficulties. On the side of the shipping industry thanks to the participation of Royal Caribbean Group the current status of the OPS equipped fleet of the group has been presented as well as useful examples of some OPS operations carried out in northern EU ports"
Susana Soria, from Fundacion PortCastello, a great example of Crew Friendly Port, who presented their decalogue of services and actions to improve the reception of crew members as well of the creation of a coordination tool: Committee on Health and Safety of the Seafarers. Lorenzo Vera, Vice-President of MedCruise, in charge of the Crew Friendly Programme said, "Cruise ship crews are ambassadors for our ports and destinations onboard the ships, but they also have their own needs and a timetable, so we have to create special programme focused on them. Crews have an economic impact in our destinations and ports. Collaboration with all the ecosystem is the key for being successful in achieving the next steps: a cruise crew friendly map with all the facilities and programmess tailored made for them, a "Cruise Crew Welcome to the Med", inspired by Cruise Baltic on the one hand and the creation of a Committee, led by President of MedCruise, Figen Ayan and coordinated by me but also, port members and associate members, cruise companies, port agents (as they have a crucial role) and tour-operators. The main goals of this Committee will be to improve communication and share information with every stakeholder, to build a sensitive approach to the crew in our ports and destinations and the collaboration of the whole system."
The different moderators of the panel sessions also shared their feedback: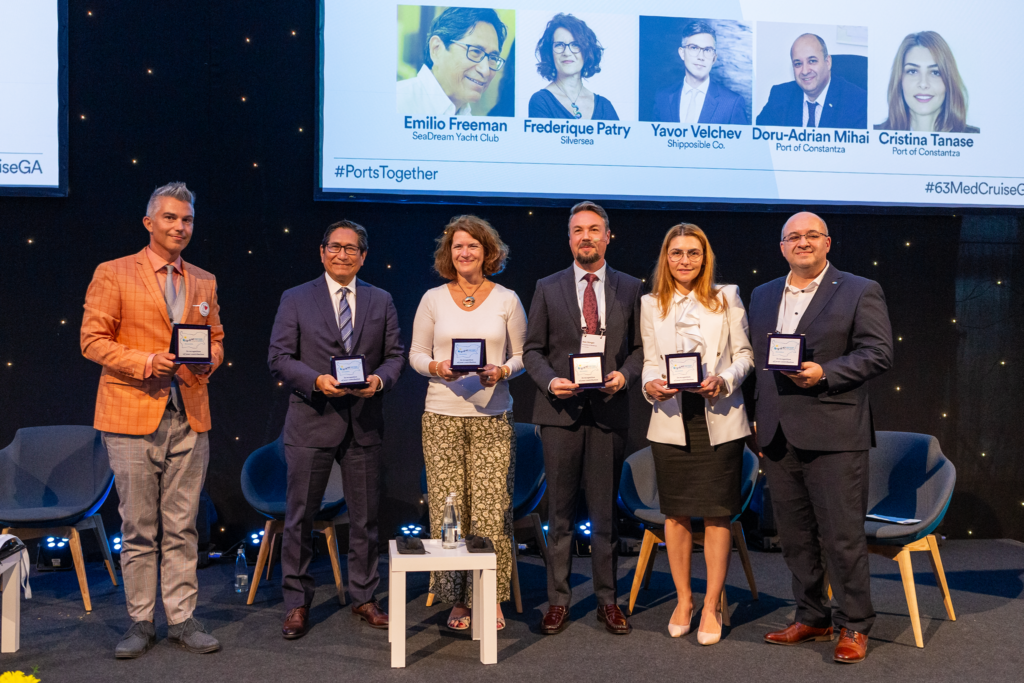 Aziz Gungor, Member of the Board responsible for Health, Safety and Security and Global Ports Holding's Regional Director Eastern Mediterranean Port & Ege Port Kusadasi GM about Navigating Choppy Waters: How Geo-Political Risks Can Impact Cruise Regions and Cruise Ports: "With the following esteemed panelists; Emilio Freeman from SeaDream Yacht Club, Frederique Patry from Silversea Cruises, Doru Mihai & Cristina Tanase from National Company Maritime Ports Administration SA Constanta and Yavor Velchev from Shippossible Ltd., we thoroughly delved into various geo-political risks from regional conflicts and political instability to global health and security concerns, strict environmental and maritime regulations and demonstrated how these various factors can profoundly affect the operations and popularity of cruise regions and cruise ports worldwide. Discussions were followed by discovering mitigation strategies and solutions focusing on the key role of collaboration, communication, and connection in navigating turbulent times."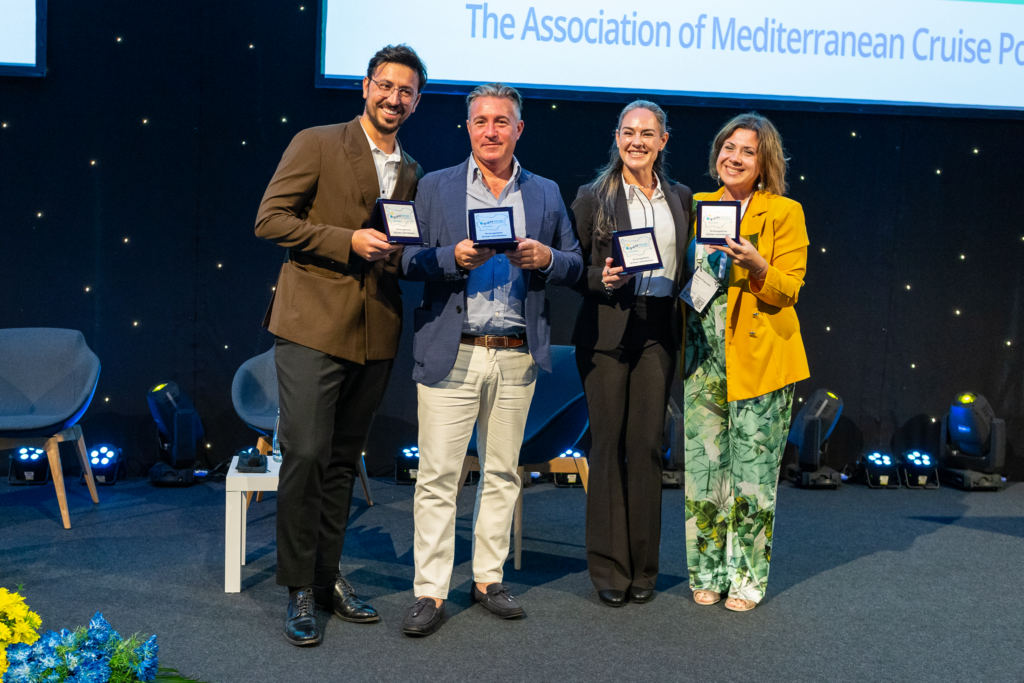 Noemi Frascella, Member of the Board responsible for Port and City Relationships, from General and International Affairs Division, Port of Taranto about "Love thy neighbours: strengthening the cruise destination through port-city relations and the engagements of the local community",
"The session showcased complementary perspectives from cruise companies, ports and port-city relations facilitators, to understand which role each plays, what actions are they taking forward and what barriers remain to strengthen the allure of a cruise destination through the engagement of the local communities.
The speakers expertly shared their best experiences and practices on how to love their neighbours, whether a port, a city or a cruise line.
With José Sanchez from AIVP the session highlighted the key points emerged during the first 2 years of the Working Group on Cruises & port-cities relations jointly coordinated by Medcruise and AIVP.
Natalie Allaby from Port Saint John (Canada) described how the Area 506 and the Port POD have contributed to enhance the relationship between the port and the city by celebrating the local identity. The panel discussion with Francesco Rossiello (Holland America Line), Maudrid Urdaneta (Azamara) and Michele Bosco (Princess Cruises) turned on the spotlight on the itinerary planning process, focusing on the main elements needed and deployed by cruise lines to create unforgettable experiences for cruise passengers."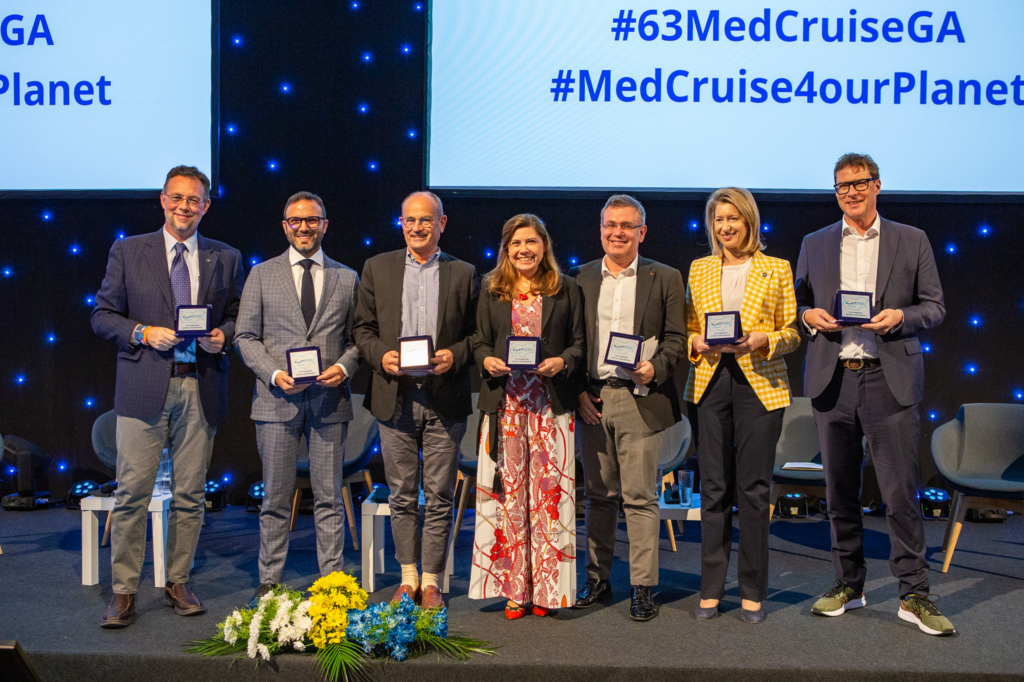 Figen Ayan, President of MedCruise, Chief Port Officer, Galataport Istanbul about "Port investment and development: invest for more calls, is it the right equation?":
"A panel was dedicated to port development and I discussed with excellent experts from Thessaloniki, Galataport Istanbul, 3 cruise companies and the CEO of the airport operator, Fraport about what it takes to make investments. We have all noted that as much as the industry is changing, the type of port investment has also diversified to expand and not being limited to terminal or pier construction. It is now involving digitalisation, sustainable investment (OPS, LNG, etc) and complexes including shopping and dining opportunities linking the port to the local community. The cruise companies underlined that investment was not always necessarily in the equation to attract more ships, reminding that the destination is prime. Fraport showed an example of creating a welcoming atmosphere for travellers and that coordination was important for ports being on home port basis.
We have also seen that to complete these goals, collaboration is key and is not only bilateral between the port and cruise lines but a partnership involving municipalities, tourism board, NGOs or any stakeholder for the creation of strong ties and bridges between the port, cities and its hinterland."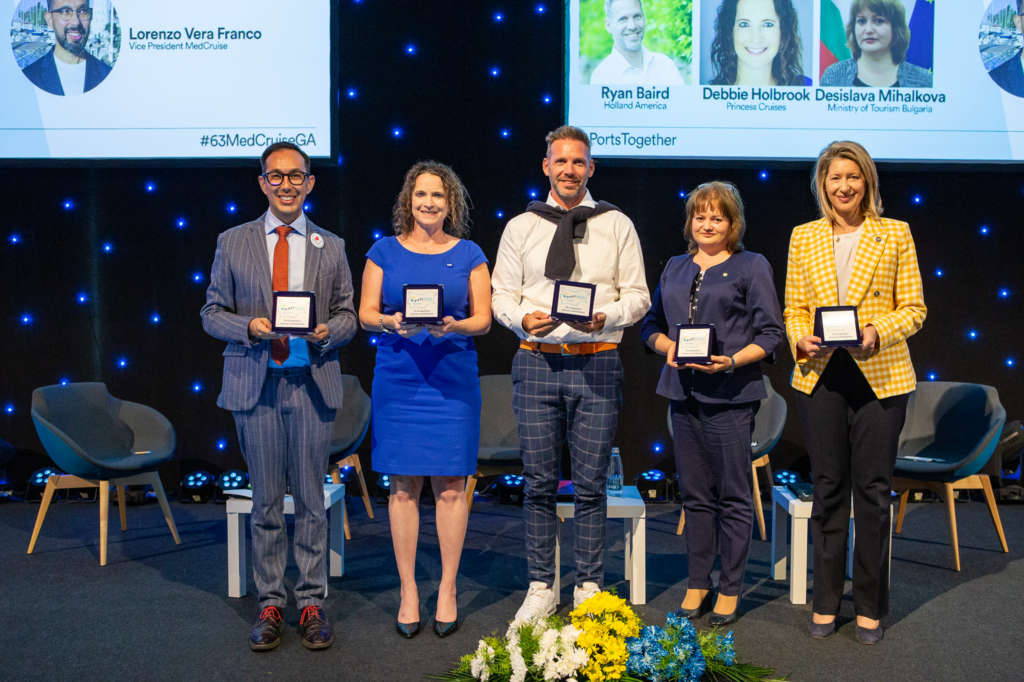 Theodora Riga, Member of the Board responsible for European Union and Associations Collaboration, Chief Commercial Officer and Director of Strategic Communications at Port of Thessaloniki about "Developing a must-see destination for cruises':
"During our panel we had the opportunity to discuss the pivotal role ports have in developing must see destinations for cruise and what topics they should focus on to cater to the dynamics between cruise ships, their destinations, and guest expectations to create unique cruise experiences."
And Lorenzo Vera, Vice President of MedCruise and Member of the Board responsible for Destination Development, Expert Relations/Port & Destination at Motril Port
"Ryan Baird, from Holland America Line, stressed various points to help on building a must-see cruise destination: 1. Unique selling proposition (USP): A clear and compelling USP that sets your port apart from other destinations. 2. Accessibility: buses, airport, etc. 3. Infrastructure: anchor/dock, restaurants, Hotels, tourist facilities, public restrooms, etc. 4. Safety and security 5. Tourism marketing strategy: work with local governments & tourism agencies, social media, advertising, etc. 6. Bundling: put together compelling tour options that focus on the five senses: Sight (attraction), Hearing (local music for example), Taste (food local to the region), Smell (Rose oil for flowers in Burgas for example), Touch (cooking workshop for example).
In addition to Ryan's advice, I would also share three thoughts:
#1 Be Open (as a part of Med Cruise, use the opportunity to learn from each other, collect and use data like port ratings to see where you can continuously improve) and be inclusive (cruising is for everyone, make it easy for guests to explore your ports, info desks…)
#2 Face Challenges: Pier space as ships are getting bigger – Availability at ports as more and more ships are sailing – Geopolitical risks – Community relations with building partnerships before issues arise.
#3 Cherish your guests: for example, if you google Australia Day in Cobh, Ireland, you will find that it is an unofficial holiday each year when the annual Aussie World Cruise arrives. It was born out of a meeting at Port of Cobh offices, and it is now such a special day for their guests with free events and entertainment.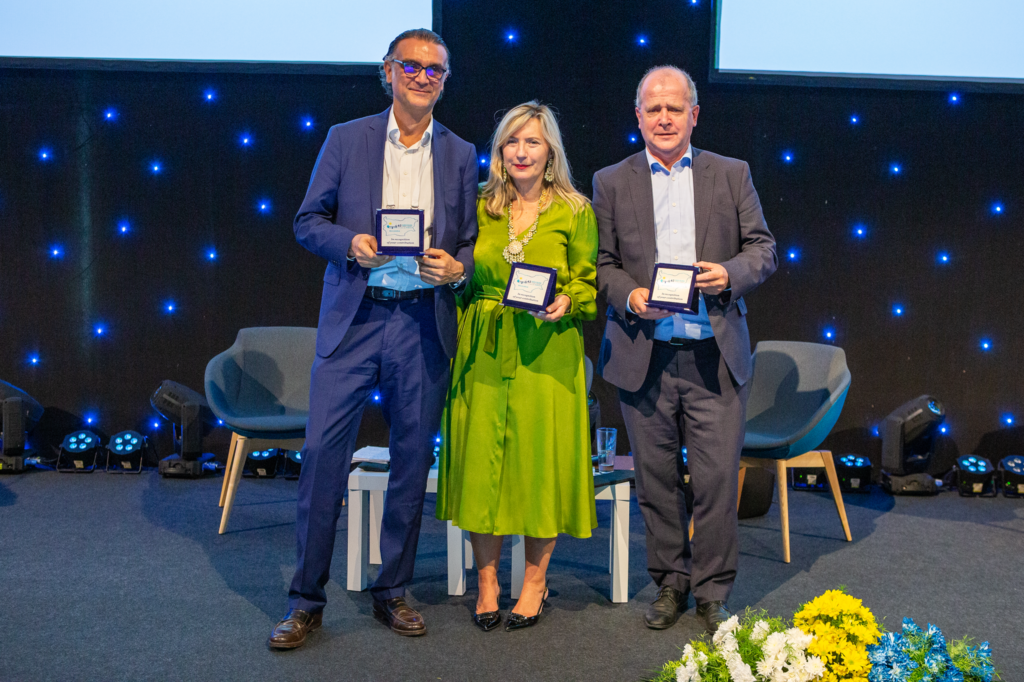 Valeria Mangiarotti, Member of the Board responsible for Technical and Environmental Solutions, Responsabile Marketing dei porti della ADSP del Mare di Sardegna and Jamil Ouazzani, Member of the Board responsible for Ecosystem and Sustainability, Director of Marketing & Strategic Intelligence at Tangier Port about their common presentation and analysis on onshore power supply and waste management in ports:
"During our panel, we illustrated the activity we are developing in the environmental and sustainable field. We illustrated the first results of the survey that we defined together and sent to members via the MedCruise Secretariat two months ago.
Environmental planning is strategic for the association, for this reason an agreement was signed in September by the President of Medcruise with a consultancy company, SRM, well known in shipping, which will help us to process the results of the survey, creating for the month of January 2024 a study with graphs and maps, especially on the OPS of the association's ports.
During the presentation we shared, the first results we received from the Secretariat on the ports' responses just to give an idea of the environmental and sustainable system that will be analysed with this study.
We also wanted to invite Mr. Even Husby, Head of Environment at Port of Bergen, Norway and CEO of the Environmental Port Index (EPI). Mr Husby shared the experiences from the Port of Bergen but also talked about the collaboration between North Atlantic ports regarding environmental reporting of cruise ships called EPI. The reality reported in Mr Husby's presentation of the Port of Bergen was enlightening for all of us and the technical data Mr Husby shared was crucial for all the ports present."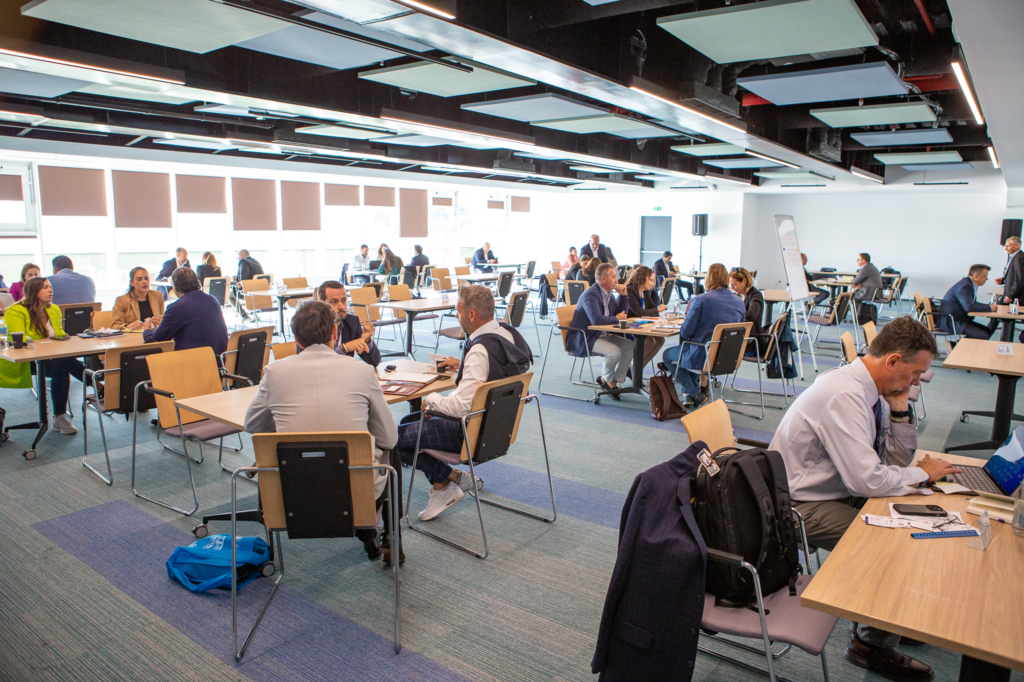 In this leading event, our port members have had the opportunity to meet with 16 cruise executives from 11 cruise lines, 4 media representatives and 2 travels experts during the 295 B2B meetings MedCruise organised during these 3 busy days.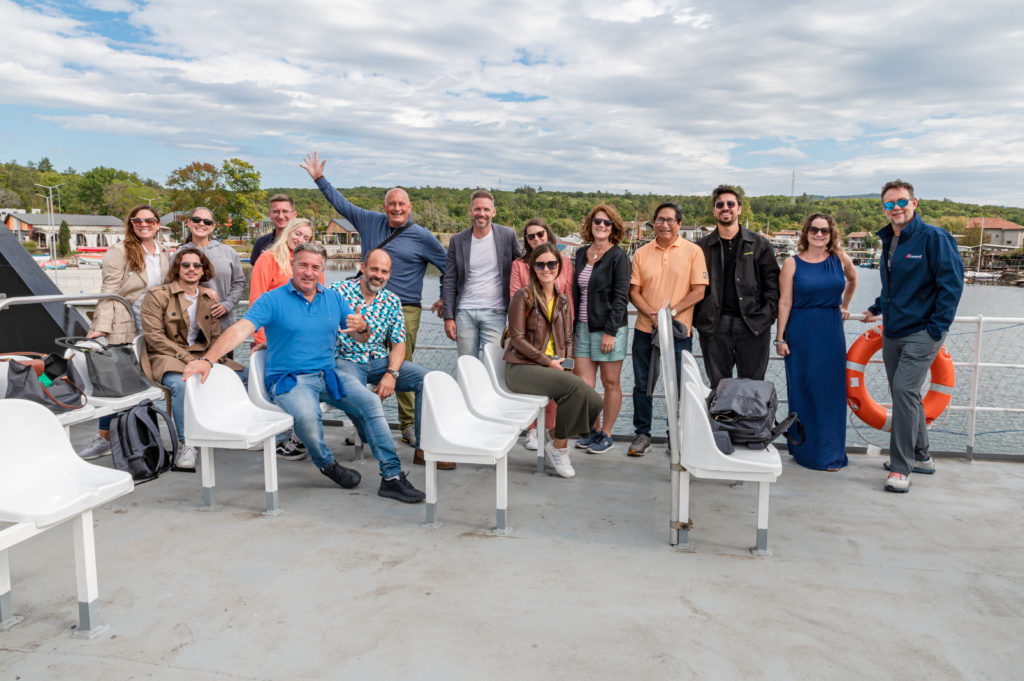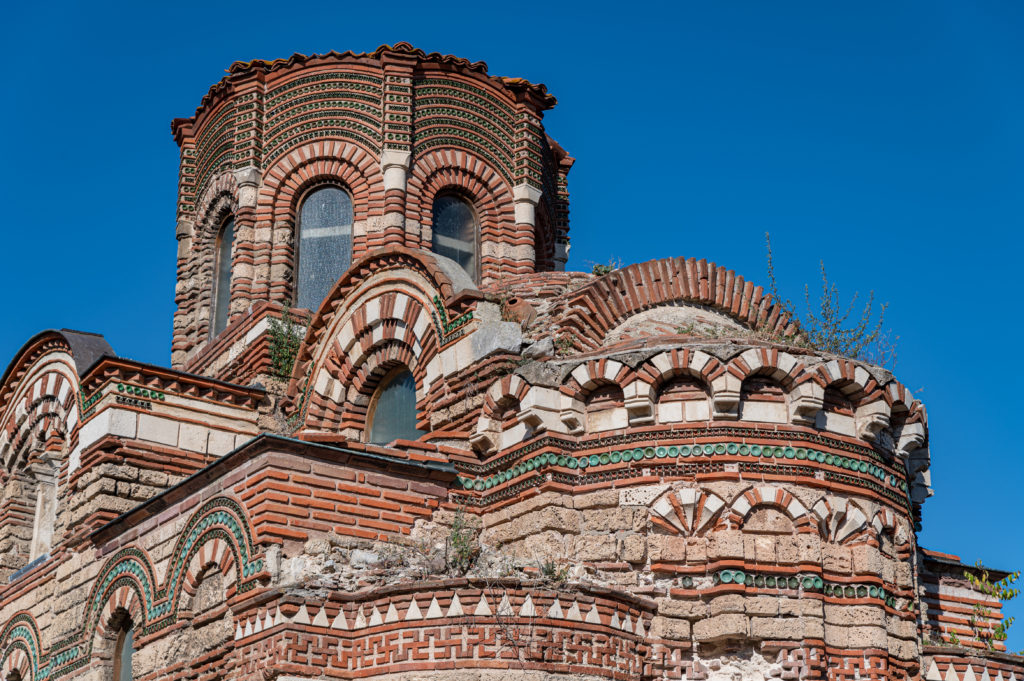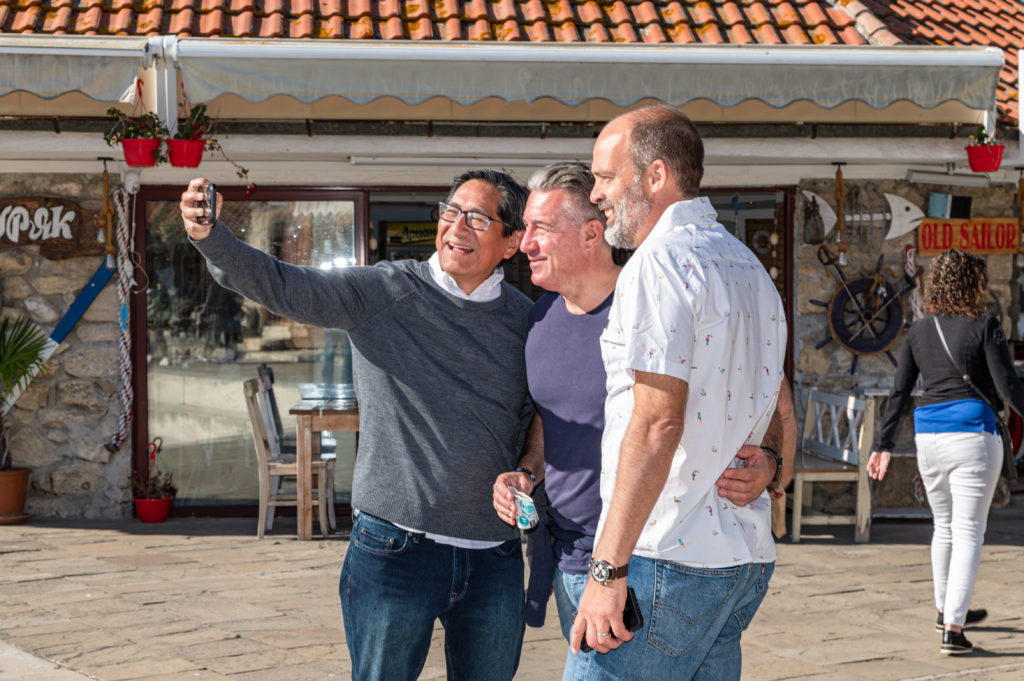 In addition to networking opportunities for all, the Port of Burgas also offered port visits and fam trips to the cruise line and press representatives with 3 different tours: Saint Anastasia Island & Chengeneskele, Nessebar Sights and Delights, Sozopol and Ravadinovo Castle, to discover the assets and beauties of Burgas and its region.
As internal matter, MedCruise had the pleasure in welcoming a new member to the association, Kampani Shipping Agency from Greece, taking the total number to 76 port members and 55 associate members.
MedCruise will also plant 110 trees, as much as the number of delegates attending the General Assembly, honouring the campaign "One registration, one tree".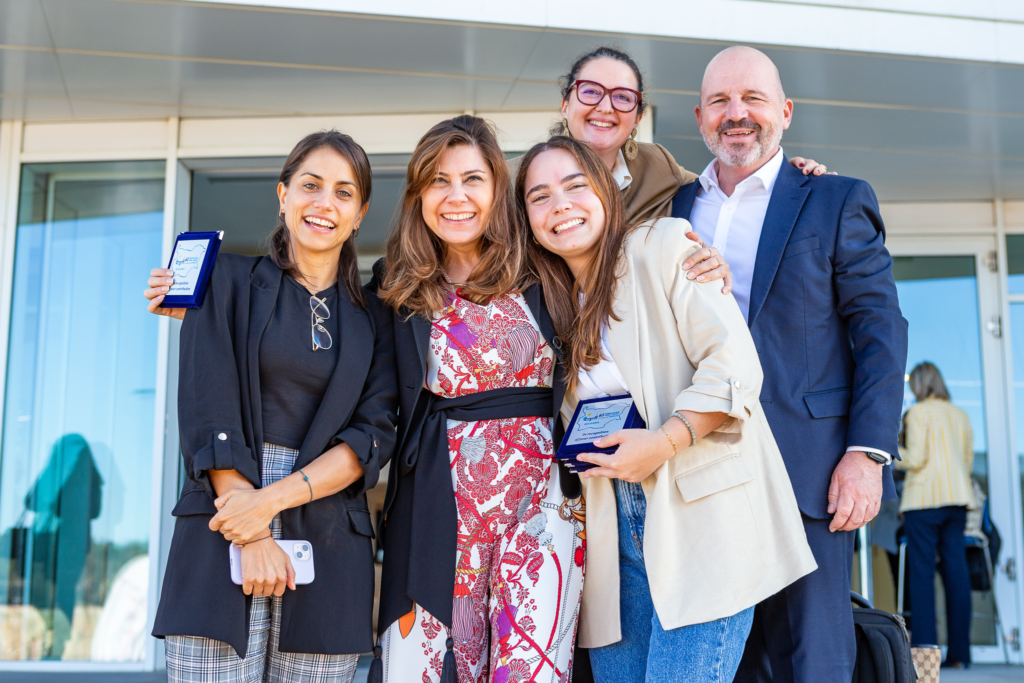 The 64th GA Assembly will take place from 11th to 14th June 2024, hosted by the Port of Tarragona in Spain.