Dear Friends and Colleagues,

Although the 2021 year has been experienced with too many similarities with 2020, one more time, we have all seen that the cruise industry and every port have shown remarkable agilities to handle the global health crisis. As responsible executives of this amazing industry, we have always been looking at the horizon in a positive manner and we can allow ourselves to pause, slow down and welcome an optimistic and prosperous 2022 new year.

The Mediterranean region initiated and supported all the cruise lines to resume the cruise traffic, with a resemblance of an itinerary despite all the challenges, protocols and differences. MedCruise created the COVID19 Committee of Experts and collaborated tightly with the member ports and EU Healthy Gateways to form special and updated contingency plans. EMSA (European Maritime Safety Agency) or any active institutions have been a strong ally to support the cruise lines to be back on service. At the beginning of 2021, just one year ago, 125 vessels were in lay-up and only 5 cruise ships from 3 cruise companies were active. Today, 69 vessels from 32 brands are sailing back in the Mediterranean, while 70 are in lay-up in one of the safe ports of the Mediterranean. This would not have been achievable without the dedicated support of the crew onboard all these ships.

One more time, MedCruise Association with the cruise industry succeeded in bringing differences together and doing what we know best: connecting travellers from all around the globe in a safe manner and inscribing unforgettable memories.

On a more social note, and with our #portstogether philosophy, MedCruise initiated virtual Morning Coffees; an easy and informal platform where members discussed, exchanged ideas and shared experiences with colleagues and friends. Moreover, MedCruise continued Professional Development Courses and webinars focusing on key dynamic matters to welcome in an even better approach the cruise ships to our ports. In other words, MedCruise continued to be the main cruise association for our growth.

Another milestone in 2021, was the re-opening of the borders between Greece and Turkey. Under the leadership of MedCruise, further to steady communications with the Turkish Government, Greek Ministries and EU Healthy Gateways, Galataport Istanbul and Kusadasi were allowed to welcome cruise ships in provenance from Greece, while their high standards-health protocols have truly impressed the European Union's representatives. The support of cruise lines and CLIA Europe were instrumental in this successful outcome.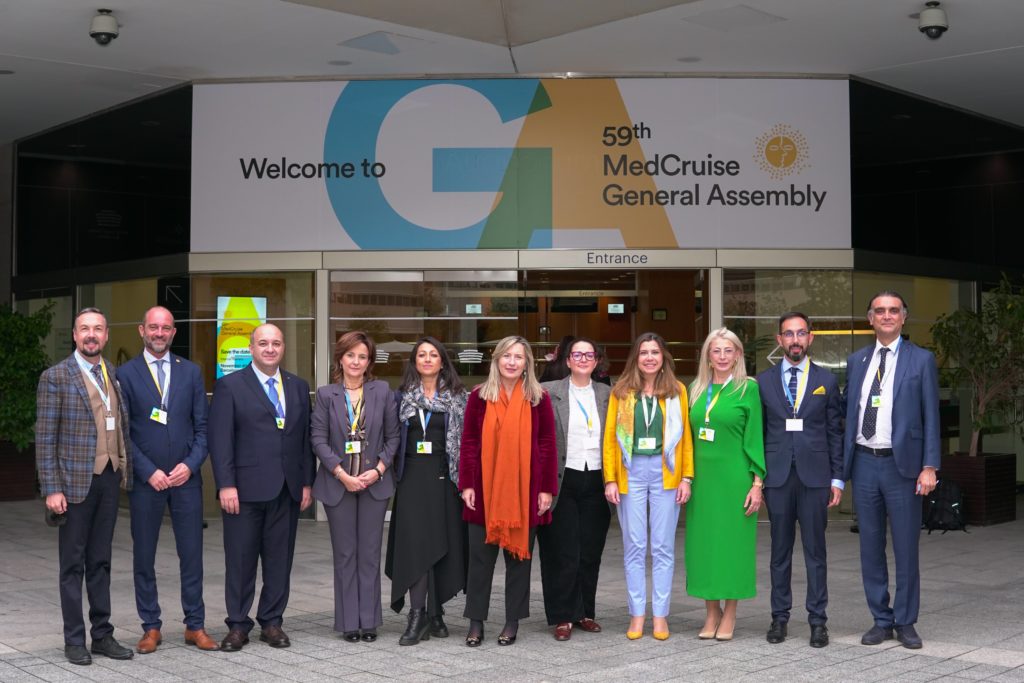 Honoured to lead MedCruise Association 
Along with our elected 12 board members, as the President of MedCruise Association, I am thrilled and cannot wait to work hand in hand, heart by heart with the board of directors, the port and associate members to create an epic story for the 2021-2024 mandate.

The 12 tasks of our 12-board members will shape the Mediterranean and adjacent seas' development, but our Association's priority will be the protection and well-being of our planet. And as the destinations alias the active players of the success of the cruise industry, we will act in a responsible and eco-conscious manner under the #MedCruise4ourplanet philosophy.
Our Diversity, Our Strength

Figen Ayan
MedCruise President