By the middle of 2020, many serious achievements in the tourism sector will take place in Egypt which will lead to a tourist boom, and in turn will overshadow the cruise industry in Egypt. The master plan for developing tourism includes all sectors . As for, Cruise industry we have succeeded to regain the confidence of our customers: "We would like to express our appreciation and gratitude to the Harbour Master, the Pilots, the Immigration officers, the customs officers .. that contributed to the continues and excellent cooperation and support on all aspects related to our five calls in your good port Alexandria" stated the Master of CELESTYAL CRYSTAL
Currently, all interested parties are gathering in order to push forward the development of sea cruises reception and enhance the participation in related international events such as Sea Trade Cruise Global 2020. Therefore 2020 will not only be a promising but also an inspiring year for more advertising campaigns
The coming "5 parts" series of articles will be under the title of: Egyptian Ports: 5 terminals, smorgasbord of Destinations, and flexible incentives. But, let's first have an overview of some of the main projects in the tourism sector that either have took place or will take place very soon.
1- The Grand Egyptian Museum(GEM):
It exhibits the full Tutankhamen collection with It includes more than 50000 piece to be displayed for the first time. Moreover,

it is designed to include the latest technology, including virtual reality, a children's museum, conference center, and a training center .
2- Eliyahu Hanavi Synagogue
Eliyahu Hanavi Synagogue is a Synagogue in Alexandria city, it was closed for many years and it has been inaugurated recently after some restorations as one of the efforts of the government to revive the Jewish heritage in Egypt.
3- San El Hagar ( Tanis)
located in Sharqiya- 130 kilometers away from Cairo. It is an open air museum represents the north capital of the ancient Egyptian..It comprises blocks, columns and statues that have been laying on sands since their discovery in the 19th century and colossal statutes of Ramses II. It contained temples of Amun, Mut and Khonsu,"
4- Sakakini Palace
Built in 1897 by a group of Italian architects hired by Habib Sakakini , designed in the Rococo architectural style, and distinguished by the use of asymmetrical designs, curves, and gold. The palace lies in Sakakini square in Cairo.
6- Baron Palace:
The palace is located in Heliopolis and it was built by the Belgium millionaire Edward Emban in the late 19th century. It is subject to renovations to include a museum and reutilizing its roof to be used for ceremonies.
7- The Greek- Roman Museum
It will be inaugurated after many years of renovations. It includes exhibition rooms, garden, study halls, a library and conference hall and children's museum
8- Holy Family Journey Path Development
The journey had taken the path from Jerusalem to Egypt through Arish then to old Cairo and towards Upper Egypt passing by Natroun valley and Delta towards Sinai then returned to Jerusalem. The path is witnessing many beatification works and installation of traffic lights and necessary street signs in order to be ready for welcoming all who wants to encounter the same sacred experience.
9- Hurghada Museum
Include 1000 original pieces on a space of 100000 m2 and exhibits monuments in chorological order together with Red Sea heritage and has a miniature museum for all Egypt's sightseeing.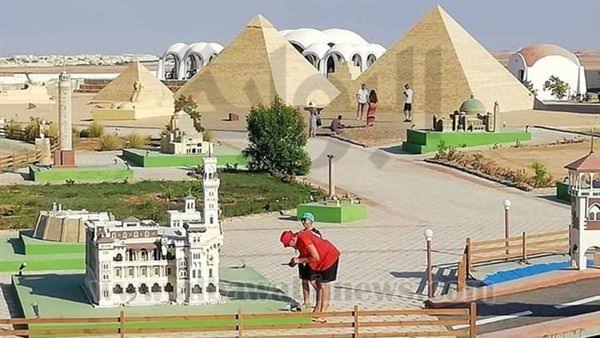 We will refer to all the above mentioned projects together with other excursions in the coming series of articles.
Egyptian ports wish you a happy new year full of fun and adventure.