Stavros Hatzakos was elected president of the Association of Mediterranean Cruise Ports (MedCruise) last Thursday October 14th at the 39th MedCruise General Assembly in Sete France. Hatzakos elected to a three-year term is the Director of the Administration Directorate of Piraeus Port Authority one of the founding members of MedCruise and acted as Vice President of the Association in the past.
The MedCruise assembly also elected the ports that will serve on its new Board of Directors.
Odessa Ukraine represented by Yuriy Vaskov was elected senior vice president and Koper Slovenia represented by Bojan Babic was elected vice president.
The other ports voted to the Board of Directors are Madeira Portugal with Bruno Freitas; Dubrovnik Croatia represented by Kristijan Pavic; Barcelona Spain with Carla Salvado; Tunisian Ports represented by Lotfi El Ajmi; Kusadasi-Bodrum-Antalya (GPH) represented by Figen Ayan; Trieste Italy with Livio Ungaro; Sibenik Croatia with Marijan Petkovic; Palamόs Spain represented by Maria Cano; Portoferraio Italy with Giampiero Costagli; and La Spezia Italy represented by Lorenzo Forzieri.
Photo1 (new board): left to right Yuriy Vaskov, Marijan Petkovic, Livio Ungaro, Bojan Babic, Kristijan Pavic, Lotfi El Ajmi, Stavros Hatzakos, Carla Salvadό, Maria Cano, Bruno Freitas, Figen Ayan and Giampiero Costagli.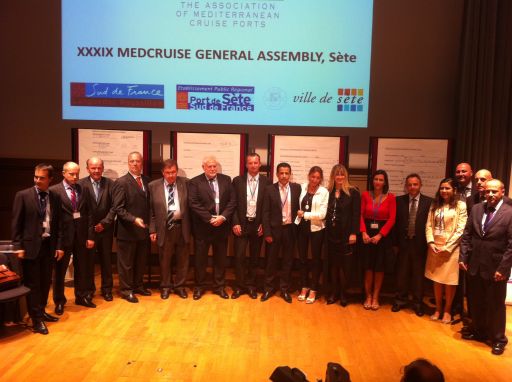 Photo2 (incoming & outgoing board): left to right Bojan Babic Yuriy Vaskov Marijan Petkovic Stavros Hatzakos Giovanni Spadoni Livio Ungaro Kristijan Pavic Lotfi El Ajmi Carla Salvadό, Snijezana Papes, Maria Cano, Haluk Sayman, Figen Ayan, Roberto Perocchio, Giampiero Costagli and Bruno Freitas.