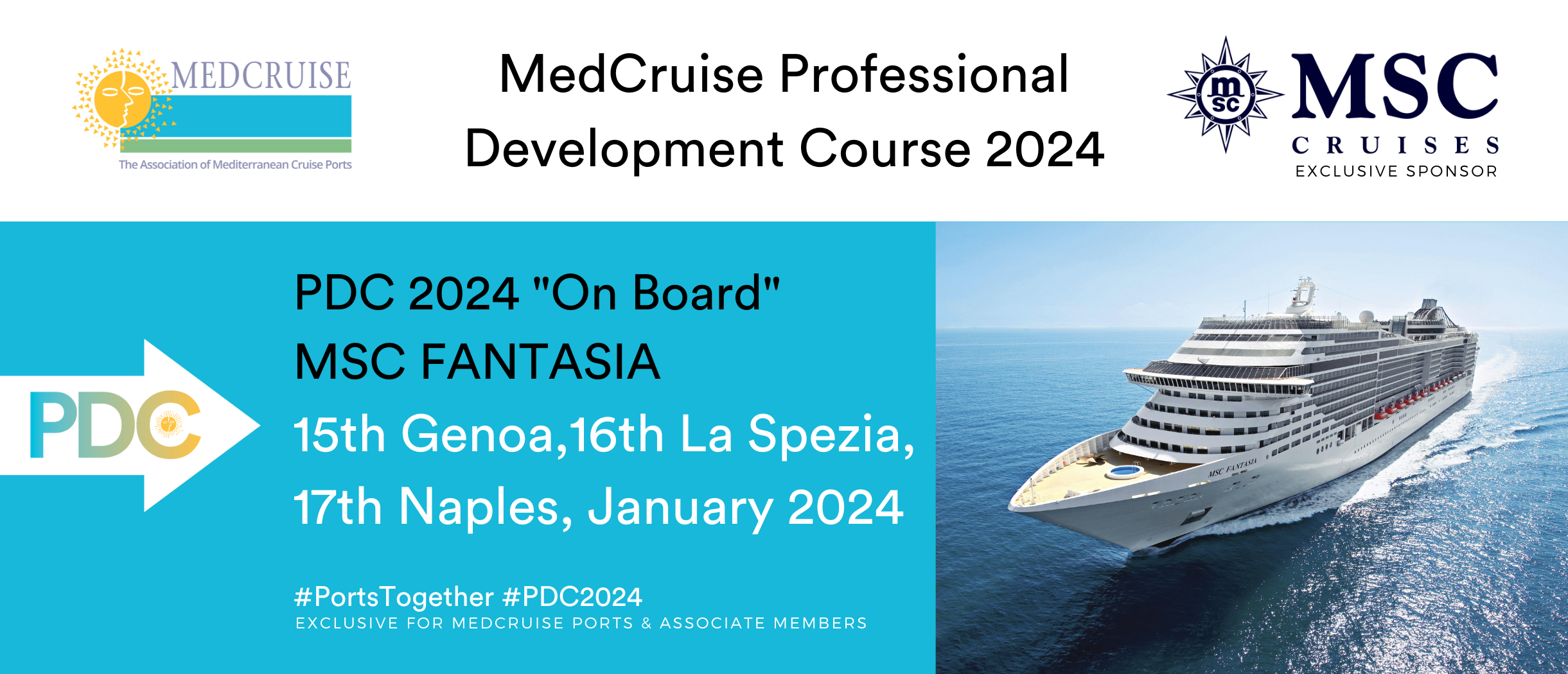 Professional Development Course 2024
We are delighted to announce that the next MedCruise Professional Development Course will be hosted on board the magnificent MSC Fantasia from January 15th to 17th, 2024.
What to expect from the PDC 2024?
Meet our Professional Lecturers!
Course fee
What is included?
Active participation and involvement:
It is very important that all participants commit themselves to actively participate in all the training activities foreseen in the programme, being excused their absence only in case of force majeure and by prior communication to the MedCruise Secretariat.
For more questions
Please do not hesitate to contact the MedCruise Secretariat or SVP Francesca Antonelli directly:
secretariat@medcruise.com
fantonelli@valenciaport.com